Selling on Shopify: How to Engage Customers on Mobile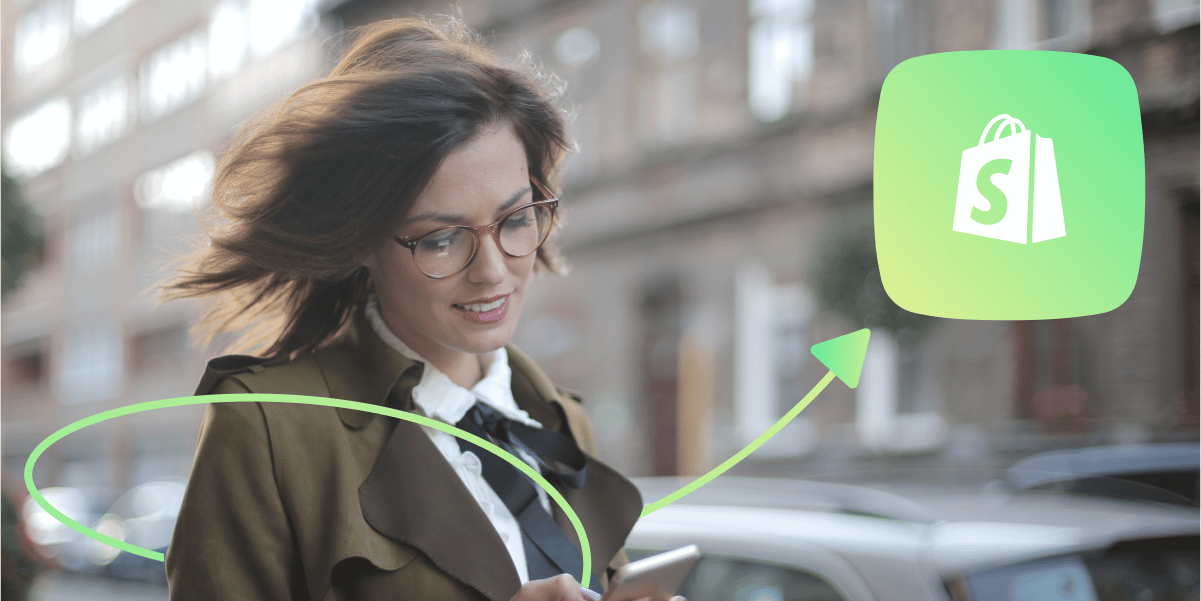 You got your first sale from a new customer. Congratulations!

While getting this initial sale is a key milestone, maintaining a strong relationship with your customers post-purchase is just as important as getting them to buy. Since getting a new customer can cost five times more than keeping an existing one, it's essential to build a list of loyal customers with repeat purchases—who will eventually become brand advocates.
So, how do you build a list of repetitive buyers and brand loyalists? With the ManyChat Shopify integration, you can engage with customers, build a list, and acquire repeat shoppers. From automated orders to segmentation, discover how the Shopify integration helps you keep your customers engaged beyond that first purchase.
How to Engage Shopify Customers on Mobile
Notify Customers: Automated Order Updates
Customer satisfaction is a key driver for increasing loyalty. Your shoppers have already taken the biggest step in making their first purchase and are now filled with anticipation waiting for their goods to arrive.
This is a great moment for you to begin building trust between you and your customers. Start by keeping your purchasers up to date on their order status by sending automated order updates through Messenger, SMS, or email. You can use these Shopify triggers to send the following updates:
Placed Order: send a confirmation message when a customer places an order in Shopify
Fulfilled Order: sends a message when an order status becomes 'fulfilled' in Shopify
Here is an example of what your customer will see in SMS:
Note that there are two ways for a shopper to opt-in to receive order updates. They can opt-in through a ManyChat widget for Messenger or SMS that's visible on your Shopify store. They can also provide their phone number or email address in the Shopify checkout experience.
In both cases, your purchaser's contact information will import to your customer list in ManyChat as a new contact. If the contact information matches an existing person in your list, they'll merge in your customer list as one.
Stay Relevant Beyond the Purchase: Segmenting Your Customers
Remember, your customer journey doesn't end after their first purchase. Using ManyChat's segmentation functionality can help you classify your shoppers based on their behavior in your store so you can send the right message to the right person at the right time—and, keep your customers engaged long after their purchase.
Your customer's purchase data, which includes total spent, total purchase count, and last order date from Shopify will import to ManyChat and appear on your customer's contact card when they check out:
You can filter your audience with this data to send a VIP promotion to your top shoppers or a flash sale that will help bring inactive customers back to your store. You can also keep track of all your revenue metrics from Shopify in our ManyChat Analytics 'Metrics' dashboard, which are imported from your store automatically.
And don't forget about the Shopify Catalog and the Shopify Coupon Campaign features. These tools can help you at any stage of your buyer's journey.

Here are some ways you can use them:
Send a 'Thank You' with a personalized coupon applicable to a future purchase
Add a QR code to your product so customers can get additional product or offer details in Messenger
Invite shoppers to join your loyalty program that offers discounts for reaching a certain amount in purchases
Give a special discount in exchange for product feedback
The possibilities to keep customers engaged after their first purchase and bring them back as repeat buyers are endless. The enhanced Shopify integration lets you continue to provide a better, more personalized mobile shopping experience to keep customers engaged along their entire buyer journey and become loyal customers—and eventually, a brand advocate.
Please note that the Shopify integration is available as part of our ManyChat Pro plan.
For more helpful tips on how to use ManyChat, please check out our free course.
The contents of this blog were independently prepared and are for informational purposes only. The opinions expressed are those of the author and do not necessarily reflect the views of ManyChat or any other party. Individual results may vary.