How to Create Instagram Content That Converts to Sales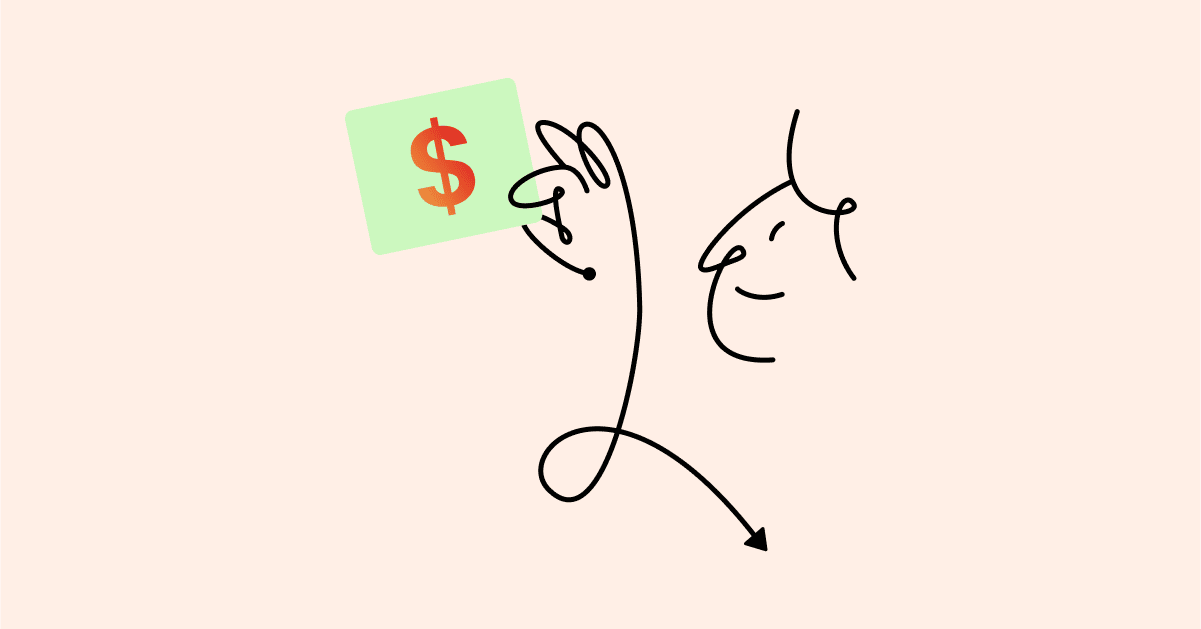 Social media has become a powerful tool for brands and consumers to connect. Current and potential customers can follow brands they use, comment on posts, send direct messages, and purchase products via Instagram Shops. But how can your Instagram content and marketing efforts result in more sales?
The key is to include social media in your content marketing strategy, just as you would with traditional marketing tactics. Let's start with the sales funnel.
Build your Instagram sales funnel
To get conversions, it's vital to manage customer relationships on Instagram from the first interaction. Depending on how many Instagram followers you have, this may seem daunting.
Enter: Instagram sales funnel automation.
Marketing automation makes it possible for brands to engage efficiently with every potential customer. Here's how to handle the top, middle, and bottom of your Instagram sales funnel.
Top of the funnel
Instagram users in this stage are likely just discovering your brand and have connected via brand awareness efforts, such as:
Publishing Instagram Stories. More than 500 million Instagram accounts use Stories daily, and 57% of brands say posting Stories has been an influential part of their Instagram content strategy.
Hosting contests and giveaways. Who doesn't love free stuff? Contests are a great way to encourage engagement on your Instagram profile and get people excited about your brand.
Partner with influencers. An Instagram influencer can help your brand build some credibility with a specific audience. If followers see influencers they admire promoting your product or service, they are more likely to trust your brand.
Use Instagram advertising. Use the Ads Manager to target specific audience segments to broaden your reach via a Story ad, Instagram Reels, video, single image, or carousel ad.
Keyword Automation. Start conversations in Messenger using ManyChat's Keyword Automation feature. When someone sends a message with a predetermined keyword, it automatically triggers an Instagram marketing conversation inside Messenger.
Middle of the funnel
Once you get followers at the top of your funnel, start qualifying leads and draw them closer toward a sale via Instagram marketing efforts, including:
Instagram Story interactions. Use ManyChat's Keyword Automation to provide quick responses to messages to complement your top funnel strategy.
Responding to comments. Comments Automation by ManyChat helps trigger a conversation with anyone who engages with your Instagram content.
Conversations from Story mentions. The Story Mentions Trigger by ManyChat automatically sends a message when someone mentions your brand in their Instagram Story.
Conversation Starters. When followers open a Messenger conversation with your brand for the first time, they'll see pre-filled buttons — aka Conversation Starters. Once they tap a button, it'll start the conversation with your business.
Bottom of the funnel
The bottom stage of your funnel is for conversions. Here, you'll want to create a frictionless buying experience to clinch the sale. Create this by:
Talking via live chat. An easy way to provide support is through a ManyChat Live Chat conversation. A support rep can manage the Instagram Messenger conversation from ManyChat and clear up any customer issues, minimizing or eliminating the barriers to purchase.
Sending product links. When you're ready, direct customers to a product page or a landing page where they can make a purchase. Using ManyChat, you can send an Instagram Shop product or lead people to your eCommerce store to shop.
Outsmart the Instagram algorithm
Instagram is constantly changing its criteria for displaying content to its users. No matter the update, there are ways you can stay ahead of the algorithm, including:
Ensuring you're posting high-quality photos. Instagram is a visual social platform, so you can't go wrong with publishing content that looks fantastic and resonates with your target audience.
Being consistent with engaging Instagram Stories. When you publish Instagram Stories consistently, your brand will always literally be at the top of someone's screen in the app. When creating content for Instagram, use Stories to encourage viewers to take action, such as visiting your blog or a specific product page.
Adding more video. Published videos in the Instagram app automatically play when a user comes across them in their feed — an intelligent way to grab someone's attention. However, videos don't need to be highly produced to be successful. Consider creating a time-lapse or a string of behind-the-scenes clips.
Using Instagram Live. Going live creates a sense of urgency for followers; plus, livestreams often have exclusive or behind-the-scenes content.
Creating interesting captions. When users like, comment, and share your Instagram content, it counts as engagement and is essential to the algorithm. Mix up your captions, and don't be afraid to get creative.
Using Instagram Insights. As long as you have an Instagram business account, you'll have access to Instagram analytics (Insights on the app). The app's data shows you when most of your followers are active, which is, therefore, the best time to publish content.
Create content that resonates
If you want to create content and Instagram posts that hits home with people, it's vital to understand your target audience. Your brand messaging has to speak to a customer's wants and needs at the right time and place. Use buyer personas to get a clear picture of your customer and how they should be spoken to.
Then, tap into specific areas that resonate with them as you are creating content for Instagram. Consider using:
Emotion. Use emotional language to motivate consumers to share your social media content, leave a comment, or make a purchase.
Storytelling. Add a relatable, human element to your Instagram content so potential customers connect with your message.
Education. Provide resources and information that genuinely help your target audience (not just the stuff that positions you as a thought leader).
Lifestyle. Give viewers an exclusive look at life behind the scenes or what things look like from your perspective.
Consider different content types
Don't be afraid to share social media content in different formats. Mixing things up will keep your viewers on their toes and will help satisfy Instagram's ever-evolving algorithms.
There are several different ways you can post on Instagram, including:
Feed posts. A post that publishes to your Instagram profile and the Instagram feed includes a single photo post, a carousel post (up to 10 photos), or a video clip.
Instagram Stories. A single Instagram Story is 15 seconds of content that disappears after 24 hours, unless you save it to your profile via Highlights, which stay indefinitely. Instagram Stories are a great way to grab users' attention, nudging them to engage with your brand. You can post up to 100 Stories per day!
Instagram Reels. Reels are a newer Instagram video feature that can help expand your brand reach since it's not limited to those who follow your profile. Put short video clips together to create a piece that's up to 1-minute long.
IGTV. If you have longer video content, IGTV videos can be up to 60 minutes in length and can be viewed from your Instagram profile.
Instagram Live. Encourage Instagram engagement by using the Live feature at any time.
Treating Instagram as a vital component of your content marketing strategy will help you see more return on investment in all parts of your sales funnel.
Ready to try Instagram and ManyChat?
The contents of this blog were independently prepared and are for informational purposes only. The opinions expressed are those of the author and do not necessarily reflect the views of ManyChat or any other party. Individual results may vary.