From DMs to Checkout: How to Drive Sales Using Instagram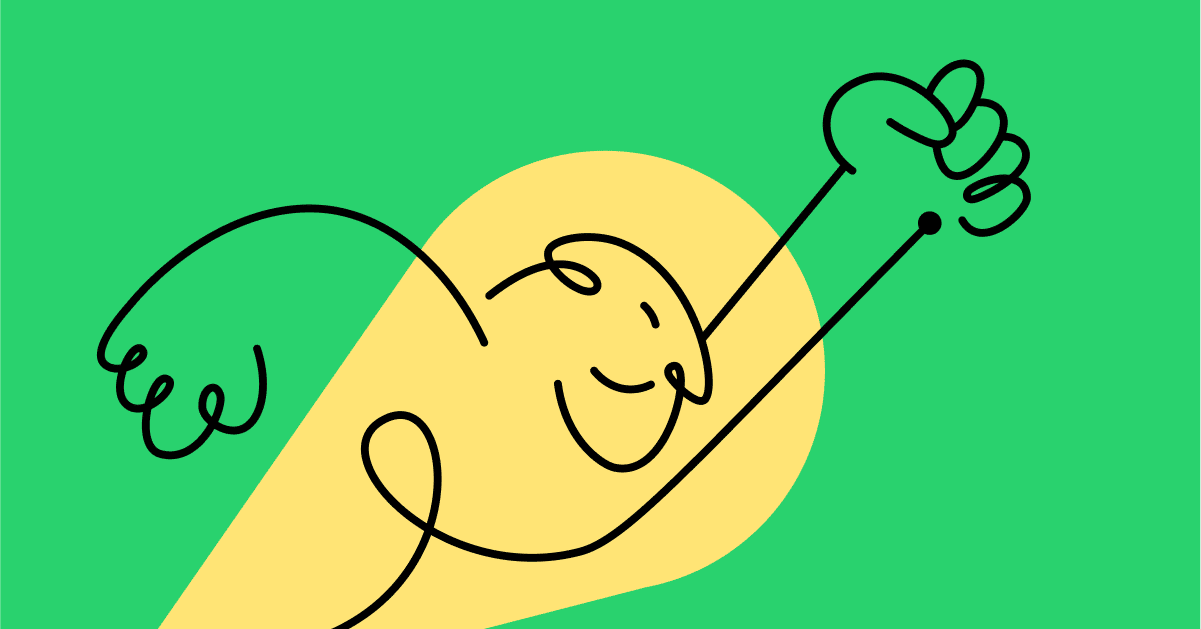 Instagram has become a powerful and necessary tool for brands and consumers to connect; a place where current and potential customers can discover and follow brands, comment on posts, and send direct messages. But how can your Instagram efforts result in more sales?
The Instagram content you share is the first half of the battle. Once you capture someone's attention, use the right tools to lead them through your sales funnel. 
With Instagram DM Automation by ManyChat, take a user from their direct messages (DMs) to checkout. Our automation tools assist you in every sales funnel stage — from chat communication to content marketing to social media engagement — and provide a greater chance of reaching your marketing and sales goals. Plus, ManyChat's Instagram automation makes operations easier for you and your team. 
In this article, we'll look at specific ManyChat features that will help you convert more leads, as well as a few examples you can model your sales funnel flow after.
Let's get started.
Comments Automation
Our Comments Automation feature is handy for Instagram engagement efforts such as contests and giveaways. When someone comments on an Instagram post about your giveaway, for example, the Comments Automation tool automatically enters them into the contest and keeps track of all entries on the back end. Then, your Instagram account responds to the entrant with a DM that has additional details like prizes and how to get multiple entries.
Encourage Instagram followers to comment on your posts and send you DMs to increase your Instagram engagement, which helps boost your profile in Instagram's algorithm.
Story Reply trigger
The Story Reply trigger makes it efficient and straightforward to create automated responses to Instagram followers when they reply or react to one or all of your Stories.
Find the Story Reply trigger in your Flow Builder in the Starting Step or the Growth Tools section of your ManyChat account.
This feature allows you to:
Send a unique message when your followers "react" to your Stories (e.g., using reaction emojis such as 🔥😍👏).
Set a message to send after a follower replies to your Story with either a specific keyword or trigger for all replies.
Some ways you can use this feature include:
Prompting users to send you a DM directly from one of your Stories with a specific keyword to receive more information, or with an offer or coupon.
Sending users a message with an offer or thanking them for interacting with your page when they react to one of your Stories. (Be sure to keep track of how many times they interact with your Stories.)
Building a sense of community by automatically sending a message to each Story reply. 
Announcing new products before funneling DMs into an automated flow to gather contact information, and sending a redirect URL to complete the purchase.
Story Mentions trigger
With our Story Mentions trigger, when an Instagram user tags your Instagram account in a Story, you can send an automated thank-you message or start a new conversation. This type of message not only acknowledges the Instagram followers and customers who share your content but also increases brand awareness since their followers see it and may follow you as a result.
The Story Mentions trigger also delivers a customer support experience. For example, after a Story Mention, the automated message can ask the user if their experience was positive or negative, connect them to a customer support agent if needed, or offer a coupon code for their next purchase. 
Engaging with potential and current customers and capturing their contact information allows you to follow up with them through other channels (e.g., other social media platforms, email, SMS, etc.) for an elevated omnichannel experience.
With ManyChat, you can capture someone's email address and phone number, and our CRM stores their info for easy follow-ups.
Customer service options
As your customer base grows, you'll likely have to answer questions, address complaints, and provide general customer service more frequently. Using Instagram Automation by ManyChat to manage this type of customer interaction frees up time for your team to deal with other, more complex issues.
With ManyChat, you can build a customer service flow that assists customers with their questions or concerns. The automation could take the form of several things, including an interactive FAQ that answers queries and points customers toward information that will resolve their issue. 
Automating your customer service flow provides immediate help and information to customers without additional human resources. In order to streamline the set-up process, we recommend writing answers to common questions ahead of time before loading them into the Flow Builder.
Live Chat
And while Instagram automation is incredibly helpful, sometimes a situation calls for a live conversation with a customer service representative. If a customer still needs assistance after they've gone through your flow, their information is transferred to the appropriate teammate who can offer specialized help via Live Chat.
Integrations
Did you know that ManyChat integrates with Shopify? So if you use Shopify for your eCommerce store, you can send personalized coupons for products and limited-time deals through an automated flow. You can also automatically answer product questions, create product quizzes, and send customers to the point of purchase.
Example Instagram DM Automation flows
Now that you know what Instagram Automation can do for your sales funnel, let's look at some flow examples.
From Keyword to DM
In this flow, the starting step is a Keyword, which can be used with the Story Reply trigger. After the user sends a specified Keyword, they get an automated response that's a series of messages regarding a webinar, with a call to action to register or learn more. 
If they click to register, it takes them to the registration landing page. If they click to learn more, they get another series of automated messages. After getting additional information, they are asked again if they want to learn more or register for the webinar. If they click register, it goes to the registration page, and if they click to learn more, it gives a few more details before encouraging them to register one last time.
From Comments to DM
In this flow, the starting step is a user leaving an Instagram comment. Using Comments Automation, the user that leaves a comment gets an automated DM thanking them for leaving a comment, and it has a CTA that links to a blog post.
From Story mention to DM
In this scenario, the brand is running a giveaway that offers extra entries for Instagram Story mentions. The starting step is a Story mention. If the user has already received an entry for the giveaway, they get an automated message to thank the user for the mention.
If this is the user's first Story mention, the randomizer sends them 1 of 3 message options to confirm their giveaway entry. They also get a message about when giveaway winners will be announced. Finally, they get one last message asking if they want to learn more about DM automation, with a CTA that takes them to an events landing page.
Instagram DM Automation by ManyChat has several features to help you get customers from your DMs to checkout. When you automate customer service flows, messages, responding to comments, and Story mentions with ManyChat, you'll get more conversions from your Instagram marketing efforts. More conversions for less hands-on work? That sounds like a win-win.
Ready to go from DMs to checkout with Instagram DM Automation by ManyChat?
The contents of this blog were independently prepared and are for informational purposes only. The opinions expressed are those of the author and do not necessarily reflect the views of ManyChat or any other party. Individual results may vary.