How to Tie SMS and Messenger into Your Email Drip Campaigns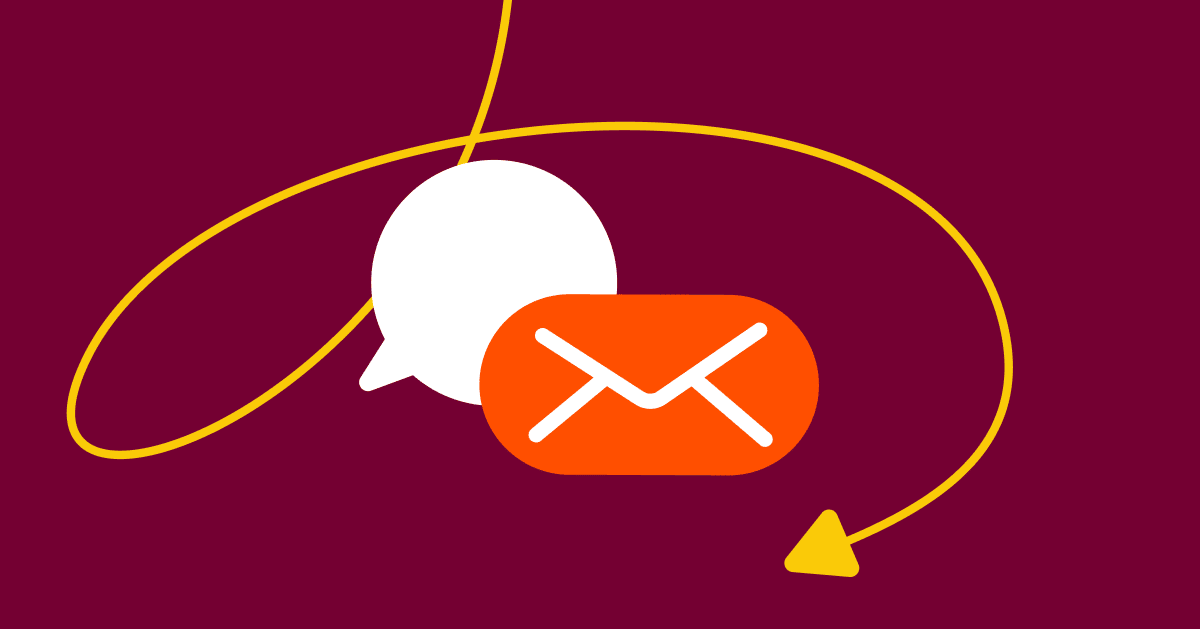 Successful drip marketing campaigns enable you to reach people at the right time with the right message while simultaneously removing repetitive tasks from your plate. They are an essential way to help people discover your brand, extract valuable information from contacts, and educate and engage shoppers.
And, of course, the more you can automate mundane communication with your customers, the more time you'll have to devote to the more critical aspects of your business that cannot be delegated.
Yet, a drip campaign alone is not a silver bullet; with email click-through rates in decline, marketers are forever searching for ways to make them more engaging and interactive.
How can you get more from your email drip campaigns? By supplementing them with SMS and Messenger communications! These additional channels will improve click-through rates and engagement, and will drive more sales for your business.
Why use SMS and Messenger in your email drip campaigns?
A drip marketing campaign can help you increase sales by converting visitors into buyers, driving repeat purchases, and re-engaging cold audiences, all without any human oversight past the original setup.
For years now, email marketing has been the standard channel for running these campaigns. However, due to steadily declining engagement rates, you now need a more innovative way to boost email's effectiveness.
Enter SMS and Messenger. Recipients read approximately 90% of text messages within three minutes and text messages have an average click-through rate of 45%. Messenger conversations see open rates as high at 80% and click-through rates around 20%, proving people are more likely to engage with brands that send messages through more personal channels.
Drip sequences that leverage SMS and Messenger are especially effective because you can personalize messages to customers and base them on specific actions. Even better, more than 90% of consumers say they are more likely to buy from a company that remembers and recognizes them.
Top use cases for effective drip campaigns
You can use drip campaigns to reach out to contacts with a specific message at an opportune time. Because the campaigns are automated—like welcome messages, order notifications, and birthday promos—there's no need for you to lift a finger, freeing up your time for other things.
Here are some ways you can utilize SMS and Messenger to improve your drip campaigns:
Cart abandonment follow-ups. When an online shopper adds items to their cart but leaves without buying, you can send them a timely reminder. A well-executed abandoned cart email or SMS drip campaign can motivate shoppers to reconsider (and ideally purchase) their items.
Lead nurture. Say you acquire webinar sign-ups through Messenger. You can send registrants an event reminder inside the app or send a text message (if you got their SMS opt-in). If someone signs up for a lead magnet through your website or an ad, you can send them content through either chat channel to increase participation.   
Subscription renewals. If your business runs a membership or product subscription service—such as gym memberships or shaving products—you can send automated date-based renewal reminders through SMS to existing customers. You could also send it through Messenger by getting permission to send a One-time Notification when their subscription is up.  
Post-purchase follow-up. You'll want to take advantage of the period right after a customer places an order in your store, as it's a time when people are most receptive to your communications. You can send follow ups through SMS, Messenger, or email to thank them for their business, offer tips on using the product, upsell or cross sell products, and provide them with shipping updates. 
Birthdays, anniversaries, and other special occasions. Though these drip campaigns don't always lead directly to a sale, your contacts' birthdays, product launches, or other special events provide a reason to contact them and can strengthen your relationship. You can start your drip campaign several days before the event to warm them up for the actual day.
Welcome sequence. You've probably been the recipient of a series of introductory emails after subscribing to a brand's marketing list. Now it's your turn to send those messages through SMS and Messenger to chat with potential customers and move them forward through your sales funnel. 
Read more: How to Write a Product Launch Email (+ Examples)
How to create an email drip campaign with SMS and Messenger
Marketing automation powered drip campaigns help boost lead generation, sales, and support. Follow these five steps to integrate SMS and Messenger into your email campaigns.
Step 1: Choose a goal
What is your reason for creating the drip campaign? Are you hosting a challenge, sending post-purchase follow-up, or launching an educational campaign for lead nurturing?
Once you've established a reason for your drip campaign, you can determine the cadence. In ManyChat, you can use Sequences to choose your drip email series timing and send messages on specific days of the week and between certain times. Sequences are most beneficial for long drip marketing campaigns like monthly subscription renewals.
However, if your drip campaign is shorter—think one minute/one hour/one day until completion—you can build the drip campaign inside Flow Builder using a Smart Delay.
Step 2: Select a trigger in Flow Builder
What specific action does an individual need to take to kick off the flow? Or is the flow triggered by a date? ManyChat has multiple triggers you can select that will add people into your automated drip campaign.
Choose from a list of Growth Tools to acquire opt-ins from places like your website or Instagram stories.
You can also choose events like a date/time trigger or when someone becomes a new subscriber.
If you have a Shopify store, you can choose from different triggers through the ManyChat Shopify integration.
The campaign you're going to run will inform which trigger you'll use. For example, if you're running a five-day challenge, use opt-in tools from your website; for an automated welcome message, you'll likely choose the New subscriber event trigger.
In Flow Builder, you can set multiple triggers to fire off a single flow, allowing you to stay organized and quickly and easily create several entry points into your drip campaign.
Step 3: Build your flow
You'll want to set up your workflow automation after choosing your email triggers. When creating your email block, toggle on Addition Automation to continue the flow based on recipients' actions.
Once the Addition Automation is on, create an Action block that will tag the recipient. In the case below, we'll continue the automation based on a recipient's response to an email.
Place a Condition block in your next step. Set the condition to send your following message to people who are tagged "Opened first email" only. If your next step is an SMS message, set the condition to confirm that they've opted into your text marketing list.
Using this condition block, you can set up a follow-up email to go out if a contact doesn't open the first one.
Note: If you import an email list to your ManyChat account, you have to get an explicit opt-in from your contacts to send them SMS messages.
You can use the same process to integrate Messenger into your email drip campaigns. Say you want to send a re-engagement email with a call-to-action button that directs people into Messenger (a common use case amongst Chat Marketers).
Once the contact is in Messenger, you have 23 hours and 59 minutes to engage with them. You may want to get their phone number, send them a quiz to learn more about them, or promote a one-time offer.
Step 4: Measure and adjust based on performance
The metrics you use to measure your campaign's success will depend on its purpose, target audience, and other factors. Tracking these metrics will help you see where you can tweak your campaigns to improve their performance.
You can monitor different metrics inside ManyChat Analytics including:
Subscriber growth: how many contacts you gain from your campaigns
Pixel conversions: how many contacts purchased a product from specific ManyChat flows
Revenue: the amount of money generated by a specific drip campaign
Engagement: the number of clicks and conversions produced by a specific message or flows
Analyzing your results will help you better understand how each drip sequence performs. ManyChat Analytics helps you build a system in which you can highlight key information like revenue, contact data collected, and overall interaction rates for your drip marketing campaigns.
Building more effective email drip campaigns with SMS and Messenger
Using SMS and Messenger to supercharge your email drip campaigns can lead to more effective lead nurturing and higher conversions for your business. Full stop.
If you're still hesitant to try it for yourself, start by adding a step to send an SMS message at the point at which people generally stop engaging with your emails. Since SMS has higher open and interaction rates, it's more likely contacts will respond to a text over email.
Once you get more comfortable using chat channels like SMS and Messenger, you can build more robust email drip campaigns that drive clicks and revenue for your business.
Build smarter drip campaigns and increase engagement with ManyChat. Start free now.
Los contenidos de este blog han sido elaborados de forma independiente y sólo tienen fines informativos. Las opiniones expresadas son las del autor y no reflejan necesariamente los puntos de vista de ManyChat o de cualquier otra parte. Los resultados individuales pueden variar.