7 eCommerce SEO Tactics to Improve Your Online Traffic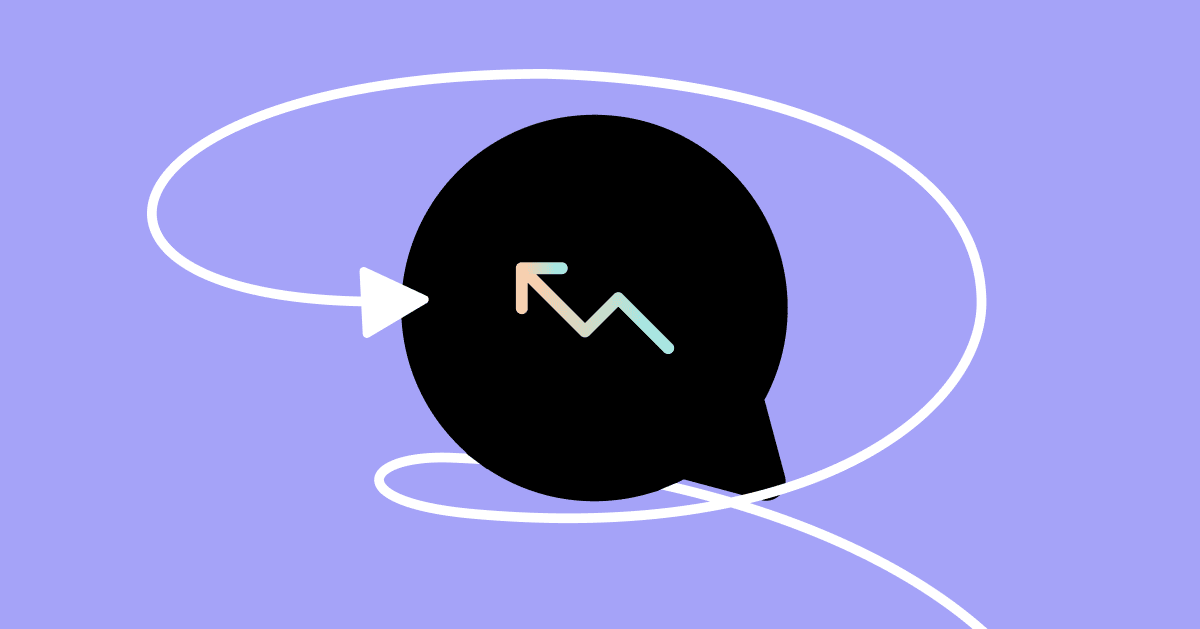 Online traffic is the lifeblood of any successful eCommerce business.
When you get more visitors to your site via organic search, you make more sales — it's as simple as that. That's because SEO leads have a massive 14.6% close rate, according to HubSpot. And while SEO trends come and go, the principles are set in stone and are showing no signs of going anywhere anytime soon.
With that in mind, be sure to include these seven SEO tactics in your eCommerce marketing strategy to generate the highest possible ROI from your digital marketing efforts, as well as to avoid the five most common SEO mistakes eCommerce sellers make.
7 eCommerce SEO tactics
So, without further ado, here are seven eCommerce SEO tactics to implement into your marketing strategy.
1. Do some keyword research
Keyword research is where any SEO strategy worth its salt begins. Without a clear idea of the keywords used for searching your kind of business, your SEO strategy is bound to fail, especially since you won't know what searches you're even optimizing for.
But, no one finds themself at the top of Everest without having a plan for getting there. So if you have the ambition to dominate your business niche and an eye on wrestling market share away from your competition, it's essential that you perform comprehensive keyword research, especially if you're marketing to millennials.
To do this, you're going to need the right tools for the job. While there are plenty of free keyword research tools out there, you should definitely opt for a paid tool like Ahrefs or SEMrush, or else the foundation of your entire SEO strategy will be built on unreliable data.
With a keyword research tool at your disposal, follow HubSpot's beginner's guide to keyword research to make sure you're capturing all the data you need to succeed in your search. Complement that with Ahrefs guide to using Google Search Console to improve your SEO and you're sure to have a comprehensive list of keywords you can start to target with your marketing efforts.
2. Create (high-quality) content
Over the years, Google has become increasingly sophisticated at separating the wheat from the chaff when it comes to online content. If you want to rank at the top of search results for a key phrase or claim a featured snippet, then you're not just going to produce any old piece of content — you're going to create one of the best pieces of content on that particular topic on the internet.
This is a daunting prospect for even the most seasoned content marketer. Luckily, there's an easy way to find topics you're likely to have success with.
Run through your keyword research and pick out phrases that receive both meaningful search volume and fall into your business's area of expertise.
Of course, "meaningful search volume" is going to mean anything from 10 searches a month to 10,000 depending on the niche you operate in.
Once you have this list of topics, focus on creating high-quality content that targets the preselected terms that are deemed valuable in your niche and that you're an authority on.
For a perfect example of this tactic in action, look no further than BrokerEngine's mortgage broker marketing plan.
This piece of content ranks on the first page of Google for a niche term that is going to drive highly relevant search traffic to BrokerEngine's site.
But for the best results, don't fall into the trap of thinking content always has to be a long-form article or guide to rank.
FreshBooks, for example, ranks on the front page of Google for "invoice templates" with just a few hundred words of accompanying copy.
Keep an eye out for opportunities to create a resource that matches a search term well as your competitors might not put in the extra effort required to make a resource that properly serves the search term.
3. Improve user experience
People are more demanding of eCommerce sites than ever before. Provide potential customers with a poor user experience (UX), they're liable to leave your site and head to one of your competitors instead. So if you fail to make your site easy to navigate, you're putting money in the competitions' pockets.
Once you have your UX basics nailed down (Google's UX guidance is a great place to start), set up Chat Marketing for eCommerce to make sure you're outperforming the competition in user experience.
Great UX helps increase the amount of time customers spend on your site and boosts the engagement signals Google uses to measure the quality of your site. And if your website offers a quality experience, you'll be pushed up the search results, because this helps Google provide its own users with the best possible experience.
4. Build authority (with link building)
The quantity and quality of links back to your site from around the web is still one of the most surefire signals Google has for judging any website's authority; which is why, all else being equal, the site with the most backlinks will rank higher in the Google search results for any given term.
So be sure you've got a clear plan for building backlinks as part of your wider strategy to promote your business. Plus, make sure you're using all types of backlinks, as there are plenty of avenues to explore when it comes to building authority back to your site.
One thing's for sure: Link building is a lot easier when you have linkable assets at your disposal. For example, Lawsuit Legal's government spending infographic is a niche piece of content that's likely to accumulate incredibly targeted backlinks.
Create quality assets designed to be shared around the web for the best chances of generating high-caliber, relevant links back to your site.
5. Optimize pages with on-page SEO
If you want your eCommerce site to have success in the search results, another SEO fundamental you need to pay close attention is on-page SEO — orall the SEO elements, such as title tags, content, internal links, and URLs, on your site itself.
On-page SEO has been the bread and butter of SEO for years, and is still an essential piece of the puzzle.
Not sure where to start with your site's on-page SEO? Follow Backlinko's definitive guide to make sure you're covering the basics and beyond.
6. Make sure your site is secure (aka HTTPS)
Since July 2018, Google has marked all HTTP pages as "not secure" in Chrome.
It's also given HTTPS pages a boost in the search results.
Few sites have been as impacted by this as much as eCommerce ones, which simply need to be secure to succeed with SEO in 2021. So whether you're building an eCommerce site or rethinking your current website, be sure to follow Google's guidelines for securing your site with HTTPS.
7. Boost your site's page speed
How long a page takes to load has a major effect on how well it performs in the Google search results.
Not only is site speed a direct Google ranking factor, but it also impacts your bounce rate and overall UX — two key ranking factors. What's more, the longer each page on your site takes to load, the more of your crawl budget it takes up, meaning a slow site speed can even create indexation issues. And if a page on your site hasn't been indexed by Google, it can't show up in the search results, bringing your SEO efforts to a dead halt.
Luckily, it's in Google's best interest if the web is as fast as possible because it means the search engine giant's users have a great experience every time they use it.
The search giant, therefore, offers plenty of resources to help you optimize page speed, like its Make the Web Faster hub and PageSpeed Insights tool which you can use to analyze exactly what's standing between you and lightning-fast site speeds.
Summary
Bake these seven eCommerce SEO tactics into your digital marketing strategy to make sure you're driving as much traffic to your website as possible.
And be sure to keep an eye out for more of our eCommerce tips and insight into how to succeed with your online store.
The contents of this blog were independently prepared and are for informational purposes only. The opinions expressed are those of the author and do not necessarily reflect the views of ManyChat or any other party. Individual results may vary.