5 Most Common SEO Mistakes eCommerce Sellers Make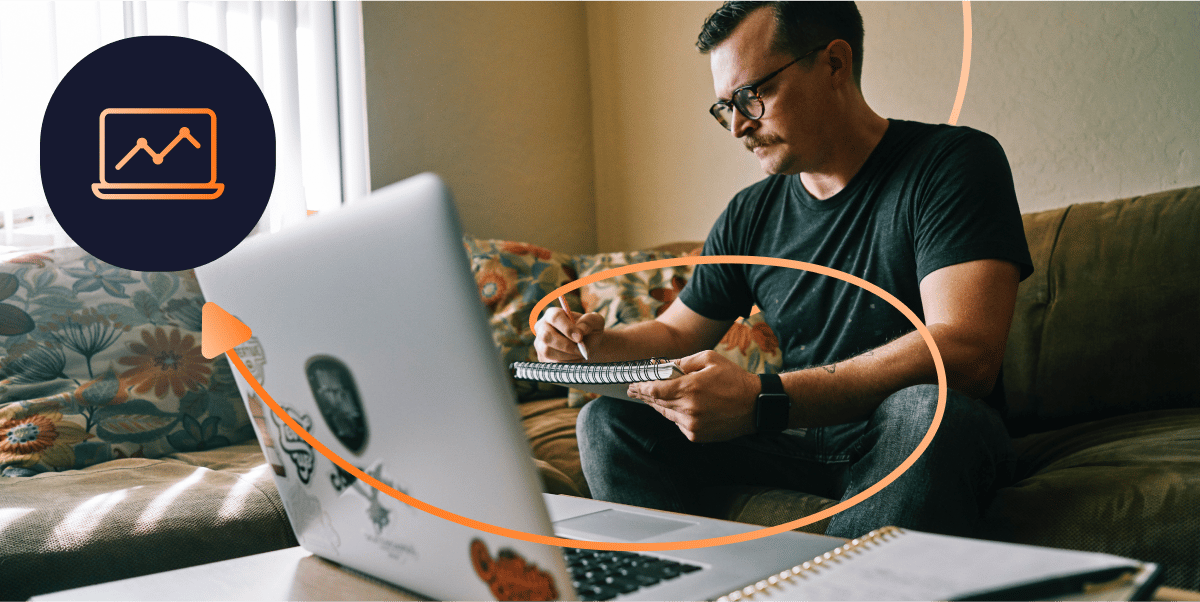 How hard could it be to make an eCommerce site popular?
You choose your platform, feature the products, and start selling. Simple, right?
Well, maybe not quite. If it was that easy, we wouldn't see so many eCommerce sites fail so quickly after launch, and we'd all attract thousands of leads per day and convert them at huge rates.
But this is just not the case.
The fact of the matter is unique online stores are extremely rare. Hundreds of similar stores compete for attention from the same target audience, but the most common mistake these sites make is not having an SEO strategy. Since 64% of people trust search engines when researching a business, eCommerce businesses should learn to optimize Google search results and implement an SEO strategy. And though many eCommerce business owners see the value of search engine optimization, they may not have experience with SEO and make easily avoidable mistakes. Here are the top five SEO mistakes to avoid for eCommerce sites.
5 SEO Mistakes to Avoid for eCommerce Sites
1. No Product Description
Let's say you want to buy a dress. Chances are, you have more requirements than just a "yellow dress." You'll probably google something like, "short sleeve yellow dress," "midi yellow dress," or "summer yellow dress."
Since your target audience uses various keywords to search for the products that you offer, you'll need to introduce those keywords and phrases in the product description. ASOS offers a prime example of retail SEO descriptions that work.
You'll notice several keywords there: short sleeves, frill cuffs, smock, relaxed, loosely, soft, breathable, jersey, 100-percent cotton, square neck, etc. By using all those keywords the description has been written not only for the users, but also for the search engine.
When writing product descriptions make sure you ask yourself, "Is this the content my audience wants to read?" Yes, they'll pay attention to the photos. But most online shoppers can't determine all the product's properties just by looking at photos. That's why a high-quality description helps people make a purchasing decision.
2. Keyword Stuffing for Higher Ranking
While some eCommerce site owners might be aware of the need to introduce keywords in product descriptions, it's easy to overdo it. When sites use too many keywords in an attempt to optimize search results it turns into something called "spamming," a ranking technique that Google frowns upon.
The result of spamming is typically a product description that just doesn't make sense.
Take a look at this description on AliExpress: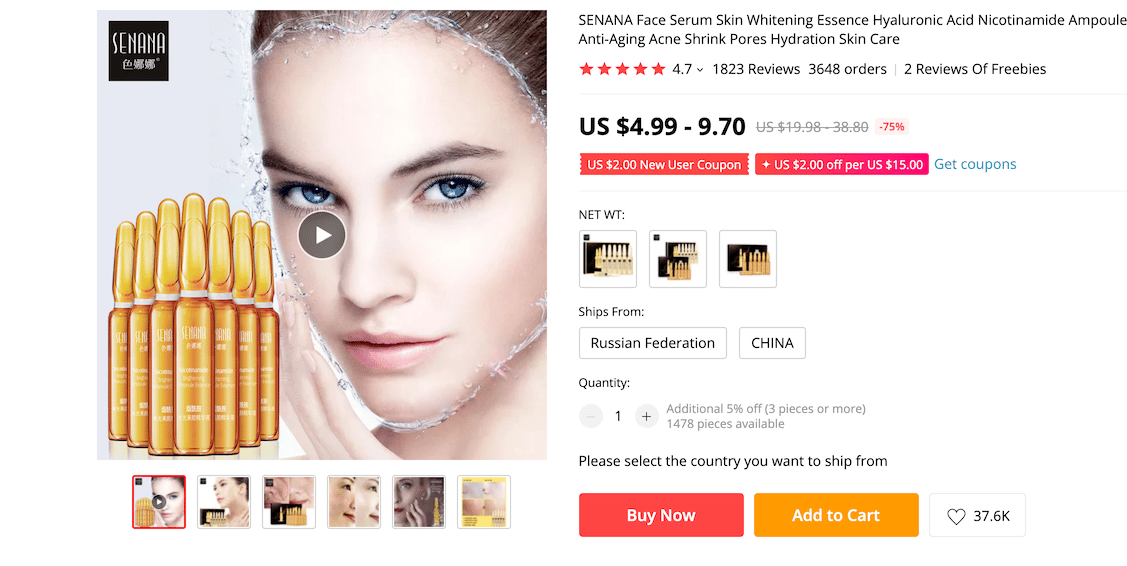 "Face serum skin whitening essence Hyaluronic Acid Nicotinamide Ampoule Anti-Aging Acne Shrink pores Hydration skin care."
In this case, the store owner didn't bother explaining what exactly this product does. Instead he/she was more focused on the search engine results, using every keyword that came to mind, some of which are not even relevant to the product.
This may work for AliExpress (which has its own system for recommending products), but if you work on a typical eCommerce site, you should avoid spamming.
If you're not sure if your product descriptions are "spammy," use a rank tracker to help you rework descriptions that use too many keywords. If you're first starting out, plug your description into the rank tracker, make any changes, and then plug it back into the tracker. You'll notice that Google likes natural content rather than copy written solely for the search engine.
3. Duplicate Content
Duplicate content is a serious problem for eCommerce sites.
As you restock products you might forget that you've already featured it on your site. So you create another page(s) on a product that already exists. Plus, you might think to make it easier on yourself you'll use the same product description as the manufacturer. Though it may seem like the simplest (and easiest) option to reuse descriptions, you are actually violating a Google guideline by creating duplicate content. Not only does it manipulate search engine rankings but duplicate content is considered to be a form of plagiarism, and a single duplicate page can be detrimental to your eCommerce SEO strategy.
Whenever you create a new page for your site, use Copyscape, or a similar tool, to make sure the content isn't already published somewhere else.
4. Non-Optimized Technical SEO Details
Does your URL contain too many numbers, symbols, and words? Unfortunately, too many extra characters prevent your URL from being identified by Google, which doesn't help your SEO strategy. t Instead, write a URL that tells the search engine what the page is about.
Check out this one from The Hut: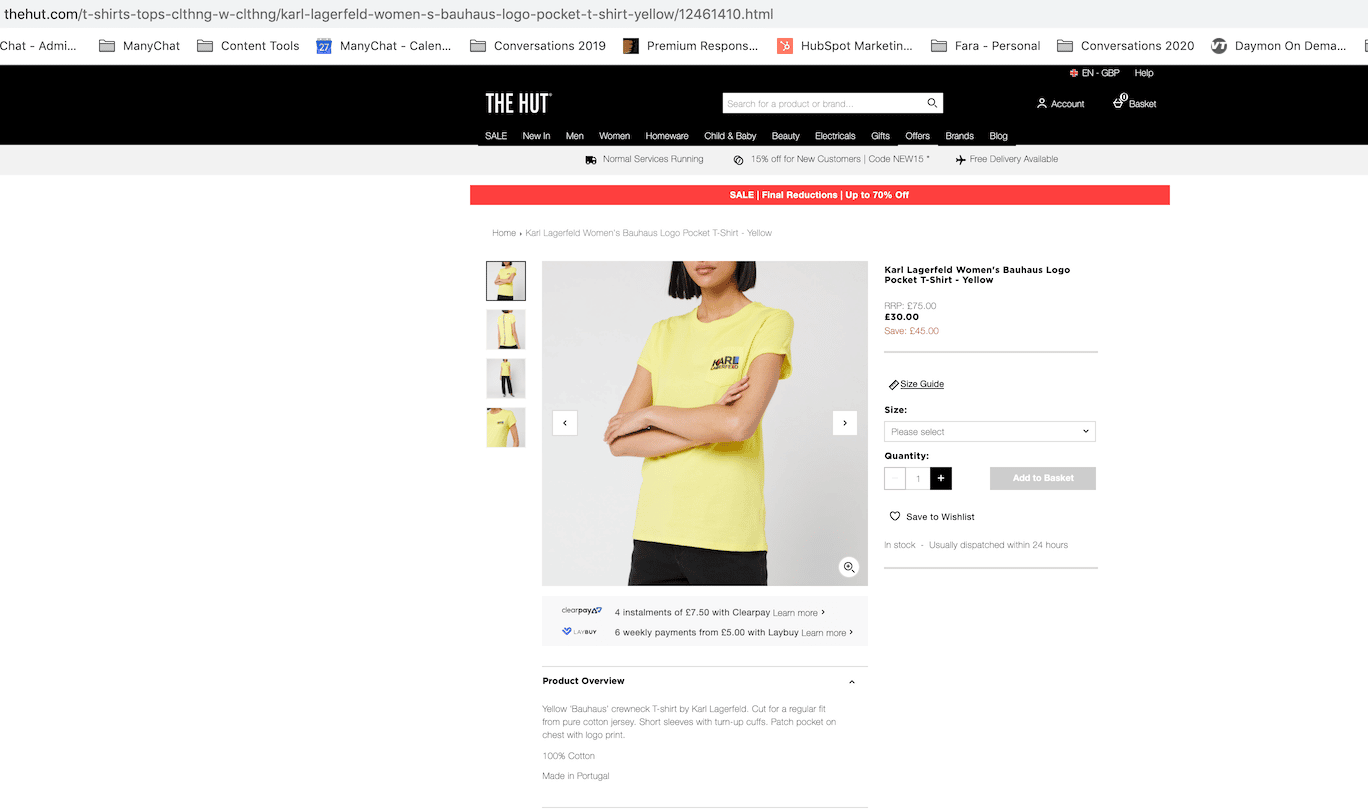 In addition, an optimized URL is not the only aspect of technical SEO. Titles and descriptions — often neglected items on eCommerce sites — are the sections that your audience will see first when searching for a product.
Let's say someone types "buy yellow bag" into Google. He/she will look through the results, most likely paying attention to the title and description before deciding if the product is relevant to their requirements. So it's crucial to utilize your technical SEO details to maximize optimization.
5. Lack of Mobile-Friendly Design
In 2019, 79% of smartphone users bought something online on their device.
Mobile shopping is nothing new, and shoppers will continue to use their mobile devices out of sheer convenience. Not having a user-friendly design for mobile is a critical error for eCommerce SEO.
But why is a mobile-friendly design important for the search engine? Google guides its rankings through a mobile-first strategy. If your site's mobile design is not good enough, the crawlers will notice, and it will seriously affect your rankings.
The good news is that mobile-friendly design is not difficult to achieve. Most eCommerce platforms are optimized for mobile, and if you create an individual website, you can use an adaptive theme that works on all devices.
Want to Improve eCommerce SEO? Start by Fixing the Issues
We know integrating SEO into your eCommerce site is not always easy, but if nothing else remember one main rule: Website usability is crucial. Since search engines know how to measure usability, when you aim for the ultimate user experience Google will take your efforts into consideration.
Usability is a broad term with countless factors you'll want to implement to improve your site, and you'll no doubt make some mistakes along the way. But when you catch those issues and fix them, you'll instantly improve the site's "reputation" in Google's eyes. After fixing some of these mistakes, you'll be ready to implement other usability strategies. And when in doubt, remember to improve your foundation first before building or adding on.
Ready to build your eCommerce store? Get started today.
The contents of this blog were independently prepared and are for informational purposes only. The opinions expressed are those of the author and do not necessarily reflect the views of ManyChat or any other party. Individual results may vary.