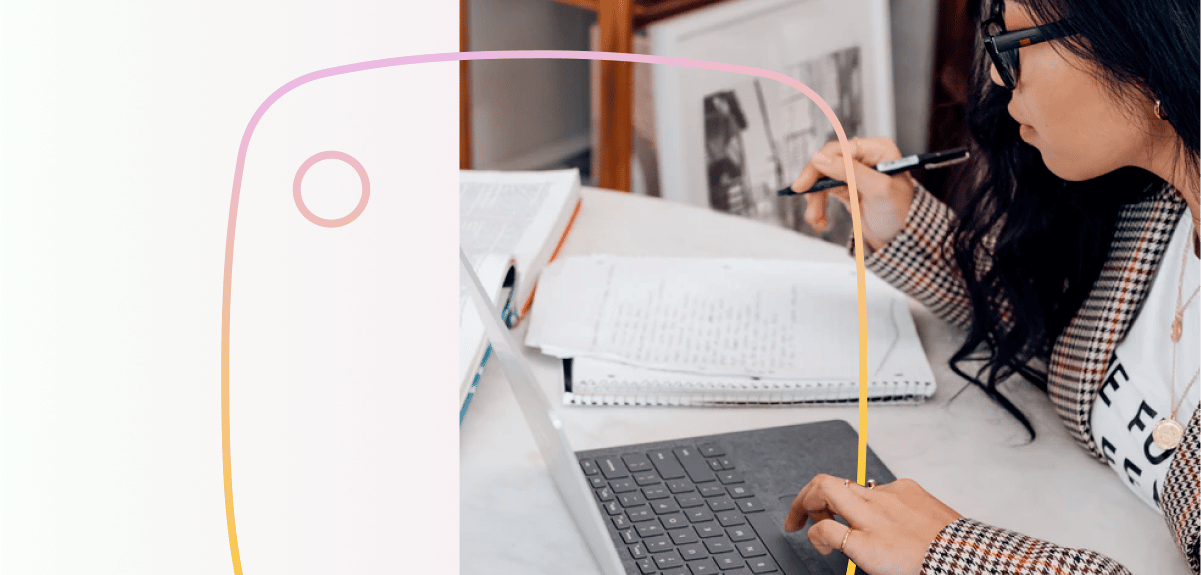 Getting an eCommerce startup off the ground is a complex task, to say the least. The fine print details that go into making a business a lucrative one take time and attention.
When it comes to creating a marketing strategy that works for an eCommerce business, things like time and attention come into play more than ever. It's vital to build a strategy that works for your business and for your target customer.
If your team is overwhelmed and isn't sure of where to start engaging customers then they're not alone. So many new eCommerce businesses feel the same exact combination of elated joy and the absolute overwhelm of having started their own business! Luckily, this Marketing 101 guide will tell you everything that you need to know about eCommerce Marketing.
Note: Some of ManyChat's interface and information has changed. We're working hard at updating this content. Please stay tuned!
What is eCommerce Marketing?
eCommerce Marketing is when an online business drives traffic to its site via electronic advertisements and other marketing ideas and strategies.
There are many ways that eCommerce Marketing can attract new customers and advertise to existing ones. You can use social media platforms like Twitter and Instagram, paid advertisements on social media and search engines, email campaigns, SMS marketing, and SEO blog posts to bulk out an eCommerce Marketing strategy.
What Types of eCommerce Marketing are There?
eCommerce Marketing is an overarching strategy that can include many different marketing elements and direct marketing approaches. There isn't a steadfast approach to marketing your eCommerce business. Every business is different and requires various approaches to reach its target audience. Your business has total creative control in choosing any of these types of marketing techniques:
Social Media Marketing
Social media marketing is when your business primarily uses social media content to promote your products and/or services, increasing brand awareness. This form of marketing even allows you to implement customer service into your social media platforms. Facebook advertising or Messenger Marketing are great examples of social media marketing in action.
Content Marketing
The benefit of content marketing is that your strategy will cover many different platforms while preserving continuity. Some of the content marketing strategy powerhouses when it comes to creating and sharing content include a blog, social media platforms, and email. It's important to note that planning your content ahead of time with a marketing calendar will save you time and ensure consistency throughout all of your campaigns.
Search Engine Marketing
Search Engine Optimization (SEO) Marketing is going to create quality traffic to your site rather than just quantity. SEO Marketing is all about helping your target market that is in search of your product to find your brand by optimizing your content by using keywords.
Email Marketing
Email Marketing is an opportunity for your business to personalize the customer's experience. An email marketing strategy that is done well has the opportunity to transform new customers into loyal customers while nurturing existing customers.
Influencer Marketing
A business can save some serious cash by opting into Influencer Marketing. Having customers that have a healthy social media following promote your product is a lot cheaper than paid advertising!
Affiliate Marketing
Is there a business that you respect that shares the same values as yours? You may have a good chance of approaching them to be an affiliate for your product. They use their means of influence to promote your product. This is a paid agreement but fosters a more organic advertising strategy than paying traditional advertisers.
Local Marketing
Promote your product at the local level. The popularity of "shop small" and "shop local" is growing. Jump into this strategy head first and you likely won't be disappointed. It's admirable when a business promotes its fellow local shops or small business owner and humanitarian efforts. Local marketing helps those you care about in your own backyard while spreading the message to distanced customers that your business has a conscience.
SMS Marketing
Before you knock SMS Marketing, just remember what all of us have in common–a cell phone. SMS Marketing has to be strategized carefully, but when it is executed well it can really boost your business. People check their phones often (to say the least). When there are direct links to products, discounts, and surveys then your customer base is going to get more involved. At ManyChat, we've perfected SMS and how to do it effectively. If you're looking to explore SMS as an option, we have you covered.
Creating Your eCommerce Marketing Strategy
Which eCommerce Marketing strategies spoke to you? Is your business compatible with some strategies more than others? Something to keep in mind is that your marketing strategy will need some fine-tuning once you have committed to it. Here are some helpful tips on how to optimize your strategy:
Personalize the Customer Experience
No matter which eCommerce Marketing Strategy or Strategies you choose, personalization is going to take your content to the next level. Customers want to know that they matter and are heard. Customers also want to know that your business is putting forth an effort across the board. There are many ways that your business can approach personalization:
Make emails warmer by including the recipient's name in the subject line and greeting of the email. The same goes for SMS Marketing. Include the person's first name just before a kind greeting.
Personalize shipments by including a thank you note with the person's name. These can be mass printed with the packing slip.
Customer Engagement
Potential customers want to know that your business is approachable. There's really no better way to show that you than to engage with your customers. Creating a culture of being personable can be hard when you're an eCommerce business. There are ways to stand out to your target audience and model that your business is different.
Implement Chatbots on your website and Facebook Messenger. This gives customers to ask questions as they need to and to pick up on the fact that your business cares enough to give a timely response.
Respond to followers on social media. Even if it means replying publically to complaints, other customers will take notice that your business addresses those issues head-on.
Send cart abandonment messages. When someone leaves your store without purchasing, you can send them a text, email, or Messenger conversation to get them back to checkout. Depending on your most active channels, there are many different cart abandonment solutions readily available.
Host contests on social media and your website. This gets customers on board with your product and it also acts as a small advertising opportunity if you require customers to share as part of the giveaway.
Referral and Ambassador Programs
Getting people to sign up for a referral or ambassador program isn't as difficult as you may think. Customers love your product and the customer loves discounts. You love that your product is selling. It's a win-win.
Your referral program needs to be a realistic goal for your product ambassador. For example, asking your customer to post five product reviews to social media and purchase three new products a month isn't going to give you a high retention number for ambassadors.
Your referral program needs to be a realistic goal for your business as well. The goal needs to be making your business money off of your referral program. Giving ambassadors 60% and new referrals 40% off isn't going to give you an impressive profit margin.
Praise the Loyal Customers
Your loyal customers are gems that should know exactly how precious they are. Don't let the busyness of running your eCommerce business get in the way of customer appreciation. If you're finding it hard to fit in thanking loyal customers then follow these simple steps:
Schedule customer appreciation. Literally. Showing your gratitude to loyal customers should be a normal part of your weekly schedule and content calendar. Schedule posts to go up that express your gratitude. Email campaigns, YouTube videos, blog posts, and SMS efforts are also up for grabs!
Incentivize your loyal customers. Offer sneak peeks of new products exclusively to loyal customers. Giving access to discounts and fun giveaways are other great ideas to show that you care.
Key Takeaways
Take time to study your target audience, goals, and current financial situation as a business. If you have been stuck on one eCommerce marketing strategy for some time and aren't generating the results that you want then switch things up and create a new marketing plan template! Now may be the perfect time for your business to transition into a referral program.
Remember that you can learn from other businesses, but you cannot project your success from theirs. Comparison isn't the best rule of thumb for making marketing decisions. Know your audience and which goals are feasible for you at this time with the resources you have.