Relationship Marketing: What it is, Examples, and How to Use It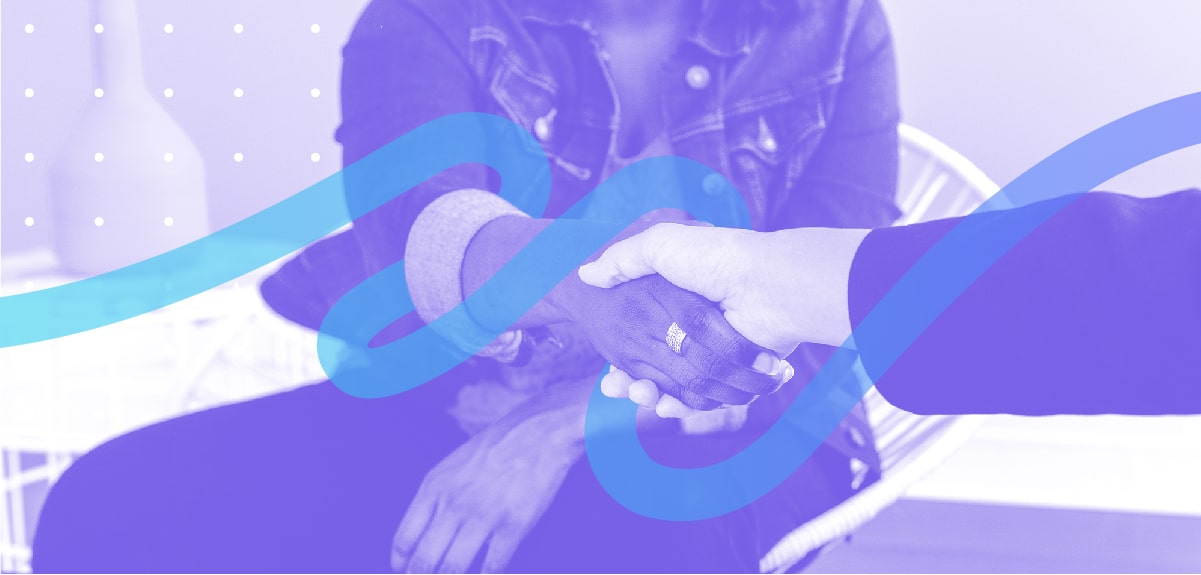 Using relationship marketing can be difficult to implement because it takes a different type of thinking than you use for general marketing.
When you run a general marketing campaign, you focus on increasing targeted traffic or getting leads ready for sales. You've spent days and hours planning your budget and creative assets. You're ready to take on the influx of potential customers, and everyone's focused on making the sale — and it never actually happens that way.
To create a good marketing strategy, however, you need to focus on creating conversations that make sense and connect with someone who knows nothing about your product or service. You have to think about how you can earn customers trust before you get the right to sell them anything.
One of the best ways to earn customer trust is to let them see your human side and put yourself in their shoes. With the right marketing approach, you can help your team snap out of the sales-first mindset, and focus on building meaningful relationships faster.
What is Relationship Marketing?
Relationship marketing is the process of building long-term connections and customer trust over short-term goals, such as individual sales. The goal of relationship marketing is to create personalized and engaging interactions that develop an emotional connection with customers.

When you focus on learning more about customers' interest and issues, you can make more sales over time. Why? Because you know how your product or services can solve their problems — which helps build trust and good rapport with your customers. This keeps them around longer and gets you more business.
Importance of Relationship Marketing
Whether you're a business owner or a marketing agency, selling to new prospects can present a challenge for sales. It's costly and time-consuming. On average, getting a new customer is between five and twenty-five times more expensive than retaining existing ones.
Your existing customers have needs. They want to feel valued. They want to buy from people they trust. Great relationship marketing takes advantage of these needs without being sly or cunning to make another sale. It happens naturally when you engage with your customers. So much that fully engage ones spend nearly 23 percent more than your average customer, according to Gallup.
In addition, if you get customers who are true believers and love your business, they'll spread the word for you. Word-of-mouth marketing is free, and referred leads tend to develop longer-lasting relationships.
Examples of Relationship Marketing.
There is no magic to relationship marketing; it just requires being customer-focused. It's a simple formula. Here are some examples of both large and small businesses who've seen the benefits of relationship marketing.
Referral programs.
This one is a must-have for both online and physical products or services. It's one of the best ways to show customers you value their time and money, and can go viral when set up the right way.
For example, Iconic Health Clubs, a premium fitness club, made over 150 new sales and captured over 1,000 qualified leads in under four months using a mixture of social sharing and relationship marketing tactics to promote their referral program.
Customer-driven content.
If there are concrete problems that your content needs to solve, they should be influenced by customer input. Ask questions such as "What topics should we cover in next month's course?" and "Should we do live training or recorded videos?" These points should be specific and measurable.
Gustavo Boregio, Founder of Engi Marketers, had an education client who struggled to reach a larger audience. She was running motherhood training courses through her Facebook Group and email list, but never took the time to get feedback on future material.
Gustavo used a Messenger bot to poll students on potential future courses. They chose what they thought would be the most intriguing courses and subscribed to the bot for updates. The result: course conversions skyrocketed nearly 2,900 percent. Now, his client is able to build relationships with a ton of people at once, while offering content requested by her own customer base.
Facebook Live.
Read any relationship marketing article online and you'll find the same tired (and outdated) tactics. So we'll let you in on a little secret: Facebook Live is the backbone to a successful marketing strategy these days.
Molly Mahoney, Founder of The Prepared Performer, recommends going live at least once a week to grow more meaningful relationships. By live streaming, Molly's hit some mind-blowing milestones that include making $90,000 in sales from one stream and one video that saw over 1 million in organic reach.
Her approach is pretty simple. Find a common problem her audience has, then go live and discuss the solution with them. You can answer questions in real-time, do small giveaways, and create a personal experience for hundreds of thousands of people at once.
Be relevant to customers' situations.
Every good relationship marketing strategy should start with knowing when to say the right thing. Not only does this make continual customers feel heard and valued, it provides an incentive for them to keep buying from you.
For example, Moosejaw, an online outdoor apparel retailer, one day received a unique return package. Under the reason-for-returning column, it read "Girlfriend dumped me". So what did Moosejaw do?
The company sent a huge package to the guy's apartment, packed with t-shirts and stickers, with a note that said, "We're sorry your girlfriend broke up with you. We decided to give you a gift." That day, Moosejaw won a customer for life.
How to Use Relationship Marketing in Your Business
So you've decided that relationship marketing is for you. Of course, seeing the impact on other businesses you saw above, how you could not. Here are a few ways you too can use relationship marketing in your business today.
1. Provide quick and responsive customer service.
Customers expect a quick comeback. 32 percent of consumers want a business to respond online within 30 minutes. Fast responses mark your business as one a customer can rely on.
One way to ensure speedy responses is with a Facebook Messenger bot. More people tend to open direct messages than emails. Plus, they can also be easier for your business to keep track of.
Automated messages guarantee a quick response, and customers appreciate the speedy acknowledgment. Platforms like ManyChat offer the convenience of automation, and the flexibility of human follow up. It's the best of both worlds when it comes to relationship marketing.
2. Humanize your team.
There are plenty of ways to make your business more human to customers. Signatures with names and showing actual faces are just a few ways to remind customers that there are humans behind your brand.
People like to see anyone — from the CEO to the intern — on social media. This can come in the form of employee bios, photos, or going live on Instagram or Facebook. If you're using a Messenger bot, sign off responses with someone from your team.
3. Stay active on social media.
Social media is where consumers go when they want to discuss the good, the bad, or the ugly sides of a business. Paying close attention to comments lets you highlight the positive and fix the negative.
Interact with prospects and customers when they comment. It can be as simple as a like or a thank you, or something more in-depth like a funny GIF or written out response. This helps let people know you hear them, and keep you top of mind for when they may need your product or services.
4. Invest in chat marketing.
Every relationship marketing strategy needs to have a clear path as to which conversations the company should have. After all, a relationship is based on two groups being connected throughout their time spent together.
If you are doing relationship marketing, you should be aligned beforehand on which channels to use. Today, going multi-channel gives you the chance to reach people with more personalized messaging that fit their preferences.
5. Survey customers for feedback.
There's only one way to cement your relationship marketing strategy: Know what customers expect from you and how you can provide it. Send surveys online or meet with customers in person to get feedback. This shows them their opinions are valued and helps you create better products and services.
6. Start a loyalty or referral program.
It would be a mistake for you to leave out a referral program and hope your first strategy alone will work. Any relationship marketing strategy should have a clear loyalty or referral program, outlining how it works and what the benefit is. Every customer should easily know it exists and what the next steps are to get started.
Bring Relationship Marketing into Your Business Today
Relationship marketing is what will turn your company into one that people remember and talk about. 45 percent of millennials expect brands to build relationships with them on social media. And since most companies are already striving to do this, relationship marketing really isn't an option.
Want to build better connections with your customers? Get a ManyChat Pro account and start building your Messenger bot today.
The contents of this blog were independently prepared and are for informational purposes only. The opinions expressed are those of the author and do not necessarily reflect the views of ManyChat or any other party. Individual results may vary.