Conquering Instagram eCommerce Once and For All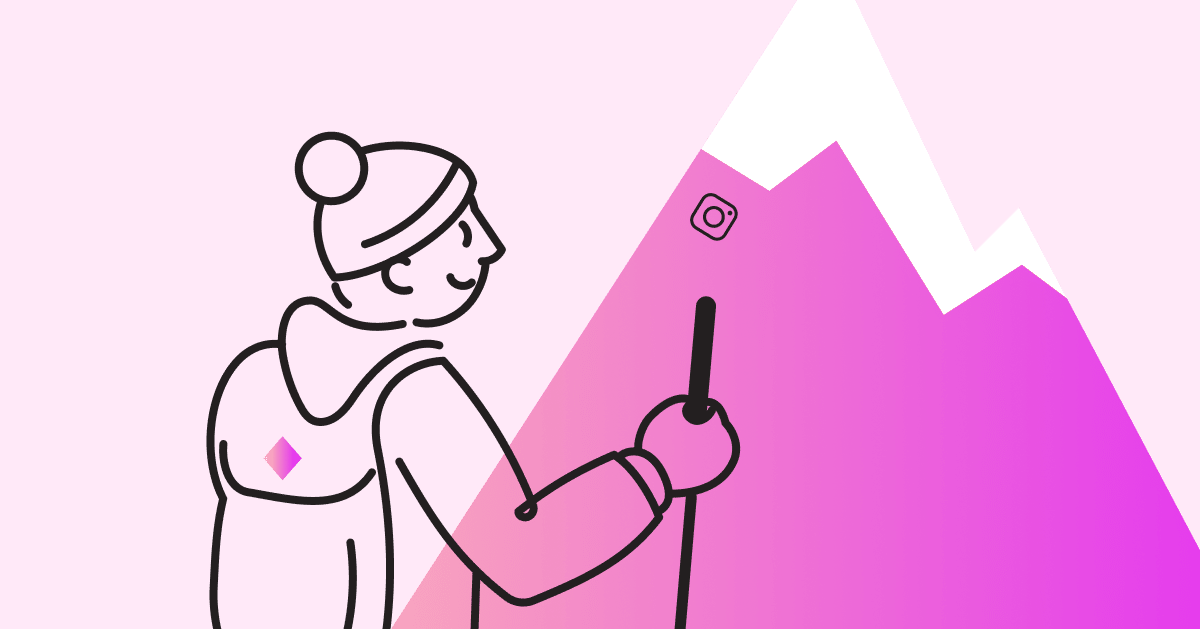 People use Instagram as more than just a social outlet. They also use it to shop. More than half the people surveyed by Meta said they used Instagram to shop weekly. This allows you to really meet people where they are and put your brand in front of them.
Recap: What is Instagram eCommerce?
Instagram eCommerce uses the Instagram social platform to brand, market, and sell products, all within the platform. For example, a makeup brand has the freedom to set up a business Instagram account and then add its products to a catalog. From here it can market its products and tag them on carousel posts, videos, and stories for its followers to view. If someone wants more information about a product, they simply click on the tag and it will take them to the catalog, where they can learn more about the product and make their purchase.
Here's a more in-depth review of setting up Instagram eCommerce, if you haven't done so already.
Instagram eCommerce automation: Insider tips
Here at ManyChat, we make automation a priority and want to spread the word to businesses that they can do more by using automation in their marketing strategy. But before we dive into the integration process, let's talk about the "why" behind using automation in conjunction with Instagram eCommerce and Instagram Messaging.
Knowing your customer
It does nothing for you as a brand to market to everyone and think you're reaching your target audience. You should have a centralized focal point that satisfies your customers' needs. To discover these needs you can put automation to work.
For instance, the makeup brand we discussed earlier can use Instagram automated messaging to send our quizzes to their target audience. The quiz could include questions like, "What is your skin type?" or "What are the biggest makeup issues you struggle with?"
This not only lets you discover where you should be focusing your efforts but allows you to build a relationship with your audience. Plus with tools like ManyChat, you can use this information to suggest products that would best fit your clients' needs.
Personalizing based on customer history
Once you understand your customer better and build that relationship you can then start integrating personalization into your strategy. This helps you move them further down the purchasing funnel and into the buying phase. Now they know you, they trust you and you're offering them a solution to their problem.
Through ManyChat you can personalize a conversation funnel based on a customer's history and engagement with visual content and lead them to even better purchase recommendations.
Answering customer questions
ManyChat Instagram automation can also service customers by answering their questions. Say a customer asked what your services included—you have the power to build a conversation flow to answer your customer immediately and eliminate wait times.
On the other hand, if they ask a more complex question, you can have an automated response sent that alerts them someone will be with them shortly to answer their question. This lets them feel heard and not just waiting with no certainty that anyone will view their question.
Increasing sales
Automation can be a powerful tool to increase efficiency in your sales tactics. By using those prebuilt flows we discussed earlier, businesses essentially have the tools to free up time.
When you set up a prebuilt flow, like a pre-sale quiz with buttons, you are essentially removing the need to have a live person there answering your customers. The flow guides them through the purchasing process, which leads them closer to that conversion.
ManyChat + eCommerce examples
For those who are new to ManyChat automation, here are some specific examples of a few of our most popular tools and how they can encourage additional sales for your business.
Comments automation
ManyChat comments automation is very handy when it comes to efforts like contests and giveaways. Whenever someone comments on your post about your Instagram giveaway, the comments automation tool will add them to the contest and keep track of the entries in the back end.
Then your Instagram account will respond to the entrance by sending a direct message with details of the contest. You can also add in prizes, coupons, or any other incentive you'd like to include.
Story reply trigger
ManyChats story reply trigger allows you to create automated responses to Instagram followers that reply to your stories. You can also prompt an automated response to anyone that sends you a specific keyword.
We also suggest adding in certain automation triggers to gather context information like first/last name and email. Then send a redirect URL before sending them to complete a purchase.
Buy button
ManyChat buy buttons give you the tools to show your products and offerings while giving customers the ability to instantly purchase directly from the conversation. So you can allow your customers to make purchases without having to leave the conversation.
This also includes integrations with payment gateways like Stripe or PayPal, where it's completely hands-off and you can just sit back and watch the sales come in.
Bringing it home
Here at ManyChat, we don't have to reinvent the wheel when it comes to automation and Instagram. Things like comment conversations, Instagram Reels, and Stories are already happening on your Instagram account. We are simply here to help you connect the dots and leverage these opportunities into conversions.
Let us help you get started conquering Instagram eCommerce today
The contents of this blog were independently prepared and are for informational purposes only. The opinions expressed are those of the author and do not necessarily reflect the views of ManyChat or any other party. Individual results may vary.