How to Integrate a Chatbot With Instagram eCommerce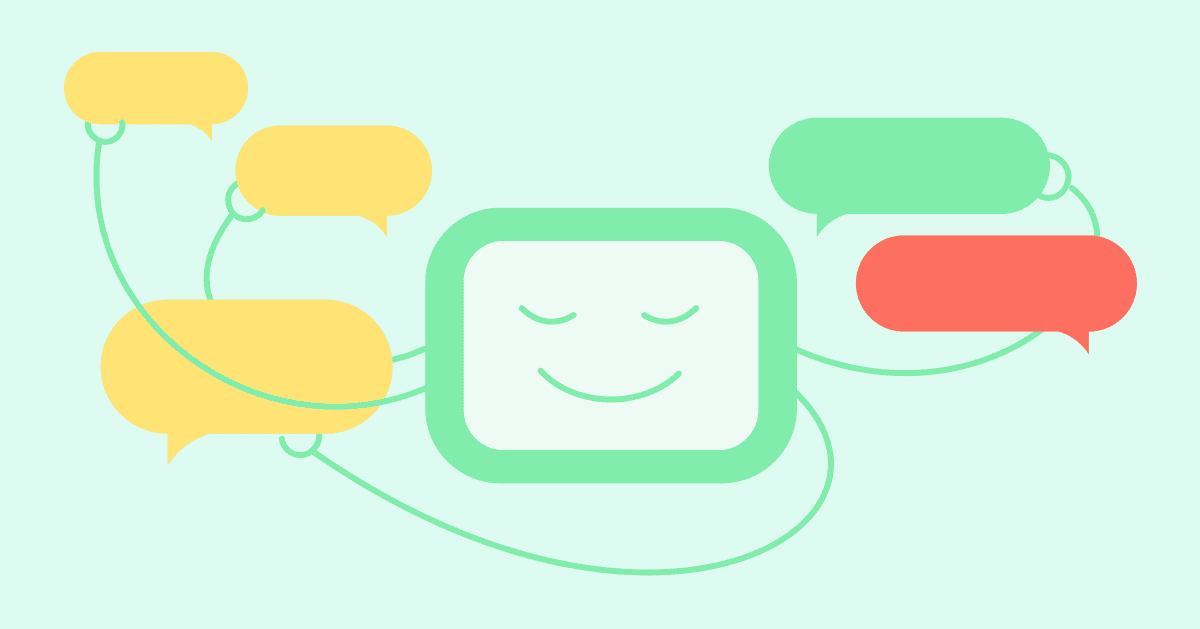 Instagram has become a haven for sales opportunities that allow you to sell, sell, sell from the comfort of wherever you are, and to pitch yourself to a limitless audience made up of over a billion active monthly users. Here are some stats to chew on if you're still second-guessing:
44% of people use Instagram to shop weekly
1 in 2 people have used Instagram to discover new brands
Over 500 million accounts use Instagram stories daily
59% of adults use Instagram daily
1.22 billion people use Instagram monthly
Taking a piece of the market share has never been easier, especially with integrations to assist you in every aspect of Instagram marketing and sales. Today, we'll discuss a powerful tool for Instagram eCommerce: Chat automation, which can help you achieve outstanding sales results with your business on autopilot.
What is Instagram eCommerce
We all know that Instagram has been a crazy popular social media platform pretty much since its inception. Other social platforms seem to be underwhelming in terms of competition, whereas Instagram continues to add new tools and features to outshine those around them.
Of its latest new additions, sales features have been integrated into the mix. These include:
Create business pages with eCommerce store functions
Add products and tags with prices that are shoppable
Create an order process from start to finish without asking users to leave the app
Sell directly from posts
Make presentations from videos and Reels to market to your audience
How to sign up for Instagram eCommerce
Signing up for Instagram eCommerce requires a few steps, but none that offer arduous tasks to complete. Here are the steps required to sign up:
Get approved. First, you have to gain approval for shopping on Instagram by having a verified domain, complying with policies, and is located in a supported market. You want to be authentic to gain trust from your visitors, as well as portray only accurate information on your page.
Create a business account. Next, you'll switch over to a business account from the settings on your profile. It'll ask you to create a name and enter information pertaining to your business.
Create a catalog. Your customers need somewhere to shop and a catalog is Instagram's way of providing this. Your catalog will contain all the information about the items you plan on selling.
Account review. After connecting your catalog, your account has to go through a review process. This usually is completed within a few days.
Turn on "shopping" features. After your account has been reviewed and approved (yay!) you can turn on "shopping."
Add tags. Finally, you need to make your content shoppable. This is done by adding tags to your products. You can make posts and tag products from your catalog for your followers to shop from.
Why use chat automation in eCommerce
So where does chat automation come into the picture? Unfortunately, selling on Instagram isn't as easy as "set it and forget it." Like any business, you have to cultivate and nurture your audience into making a purchase. ManyChat can help with this.
First, you're able to engage with your audience through chatbots. We'll go into more detail on setting up your bot with Instagram eCommerce below. The bottom line is chat automation allows you to engage with your audience without having to do it yourself, one on one.
Let's look at an example. Say you want to gain more engagement with your audience through a live video on Instagram, and then from this Livestream you want to collect as much information from your followers as possible. Here's how to do it with ManyChat at the helm:
Go live and offer a freebie incentive to anyone who DMs you the word "Free."
From here, a flow you previously built with ManyChat will respond to your audience in your DMs and lead them through an email capture.
ManyChat will be triggered to ask them for their information (name, email, etc.).
ManyChat will release the freebie you designated as well as store all of their information on a Google sheet for you to later review.
Next, you could have ManyChat start a follow-up conversation that introduces one of your products, as well as offers a special promotion for those interested in purchasing
There are literally hundreds of routes to take with ManyChat, including engagement, personalization, and the ability to have a conversation with your audience that nurtures them through the sales process and instills trust along the way.
3 Steps to adding a chatbot to Instagram eCommerce
Finally, here is the short version of setting up your first chatbot for Instagram eCommerce.
Sign up for a chat automation service
Obviously, there are several chat automation services available, but ManyChat offers the most tools and features for the best price. (Did we mention it's free to get started?) Just visit the ManyChat homepage and click Get Started Free in the upper right corner or scroll to the bottom of this article for the shortcut.
Connect ManyChat to Instagram
Next, you'll need to connect your ManyChat profile to your Instagram account.
Then, choose your channel (Instagram).
Finally, hit Connect and the option to add your Instagram account will pop up for you to select.
Build your automated conversations
Building your automated conversations allows you to personalize your conversations with any of your Instagram followers. You can use messages, actions, transitions, and integrations to engage with your audience on Instagram, all without coding expertise, using ManyChat's Flow Builder tool.
Here's how you set one up:
Go to automation on the left side of your home screen in your ManyChat dashboard, which will then take you to the "flows" area.
Then, click New Flow in the upper right corner. This will bring up quick campaigns, which are basically templates for you to use to get started. If you want to start a new flow from scratch, click on the Create Empty Flow tab you see first.
Once you've named your flow and entered the editing phase you'll see two blocks that will always pop up at the start of every new flow: the starting step and a next step. From here you can build out your flows with any of the tools that make the most sense for your business, including messages, logic, actions, and conditions.
For the total breakdown of the Flow builder basics, as well as how to create your first flow map, check out our ManyChat resource library, with videos and articles equipped to help you master the flow building process.
The contents of this blog were independently prepared and are for informational purposes only. The opinions expressed are those of the author and do not necessarily reflect the views of ManyChat or any other party. Individual results may vary.