How to Combine Instagram with Messenger and WhatsApp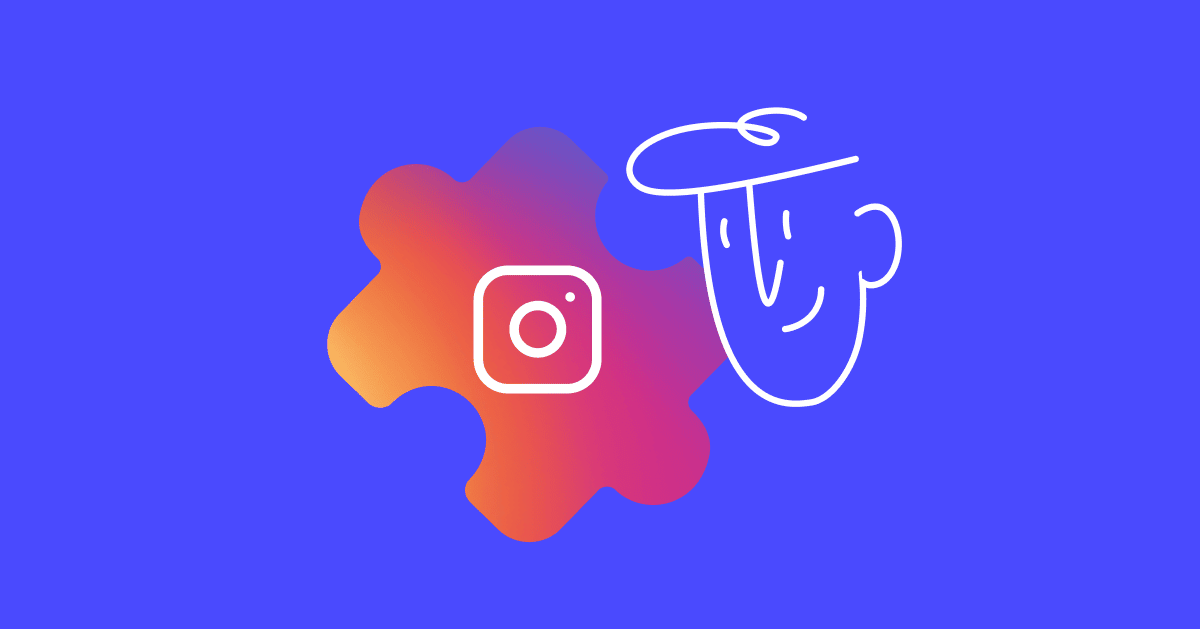 Does this sound familiar?
"I know this customer sent a direct message to ask about our Christmas store opening times earlier this week. I have the answer from my co-worker now, but I can't remember which platform the customer sent the message through, so I need to sieve through thousands of messages across Instagram, Messenger, and WhatsApp to find it."
Not being able to remember which platform to respond to a customer on is a common frustration for many social media managers. While each individual platform has its own built-in features to handle messages (like Instagram's split inbox), it's still not as easy or streamlined of a process to manage conversations from channel to channel.
It's estimated that 35% of customers expect the ability to contact the same customer service representative on any channel, or standalone app. In other words, if they speak with Ben on Messenger, they expect Ben to respond to their Instagram DM. But this gets tricky when you have several people on your customer service team.
Sure, you can rely on your CRM to see previous customer conversations with people such as Facebook users and Instagram users. Combining those conversations in one dashboard, however, prevents you and other users from switching between tabs.
Luckily, there is a solution. This guide shares how to combine your business's Instagram conversations with those already happening on Facebook Messenger and WhatsApp.
How to combine Instagram, Messenger, and WhatsApp messages
Last year, Facebook announced that it was merging Messenger with Instagram, and hinted WhatsApp could be next.
A Facebook spokesperson said about the potential Instagram, messenger, WhatsApp merge, "A small set of people were able to update to a new test experience for Instagram messaging. We hope they enjoy the experience and we are looking forward to testing it in other countries so we can keep learning from this."
While there still is no official update on when this combined messaging service for WhatsApp users and Instagram users, it will be rolled out to the platform's entire 6.2 million user base, there is a workaround through using social media management tools like Agorapulse or Sprout Social. 
Both platforms work with the main social media platforms and standalone apps, including Facebook, Instagram, Twitter, and LinkedIn, and its social media inbox combines conversations happening across each platform. You can assign a team member to handle the query, and  respond from your computer without having to sign in to each site on your mobile device.
Unfortunately, most social media management tools don't work with WhatsApp, so you'll need another tool — like Shift — to combine WhatsApp conversations with those happening on Instagram or Facebook Messenger.
3 tips to manage your business's social media conversations
Now that you know how to see all of your conversations in one dashboard, you might be overwhelmed with the sheer volume of people wanting an answer from your business when trying an Instagram, Messenger, WhatsApp merge. 
The good news is that you don't always have to respond to these conversations manually. In fact, a chat marketing strategy helps you capture and manage the upcoming surge of social media messages. There will be 3 billion messaging app users by 2022 — not all of which you have to handle yourself.
Let's take a look at how you can use automation to manage your business's direct messages (DMs).
1. Create Default Replies
The most obvious way to cut down on the volume of DMs you need to reply to is by creating Default Replies. Inside a Chat Marketing platform like ManyChat, build a chatbot that welcomes them, gives an estimated wait time, and asks the reason for their DM.
These types of automated responses work because expectations are set early on. Generally speaking, people expect a response to their customer support message within an hour, yet the average company takes more than 12 hours to get around to responding to customer queries.
By explicitly telling customers in advance that they may be waiting a little longer for a person to respond to their message, they're not left questioning whether or not their message has been ignored or not.
2. Create Flows for your most popular conversations
Don't want people to have to wait for a human response? Create Flows inside ManyChat for more common or popular types of conversation. For example, create flows that answer questions related to:
Store hours.
Service pricing.
Scheduling an appointment.
Making a reservation.
Stock availability.
Downloading a lead magnet.
You can even tweak your Flow for the channel your customer is messaging you through. Those sending a Facebook Message, for example, have the option to view products through a call-to-action (CTA) button. And since WhatsApp users don't have access to CTA buttons, send a link instead.
Once you've created your Flows, anyone initiating a conversation with your business across WhatsApp, Facebook, and Instagram see a list of options. They get immediate responses to their questions surrounding booking appointments, stock availability, and making reservations — all without talking to a human on your customer service team.
3. Use the waterfall method
With Facebook being the biggest social media platform in the world, it's safe to assume that most of your busines's conversations are starting in Messenger with Facebook users. Use this as your opportunity to engage potential customers on other platforms using the waterfall method.
The waterfall method is the process of using Messenger, SMS texting, and email to send targeted messages to potential customers. The waterfall begins on Facebook, where customers are asked for their email address, which can be used for future retargeting. This is important because as they flow through the waterfall, customers can be retargeted through an email if they're no longer engaged through Facebook, and eventually lead to SMS conversations.
The process repeats itself, using different channels to keep customers engaged, and it's all done automatically using ManyChat Flows. You can even combine your flow with live chat and segment audiences based on their interests and goals.
Talk about delivering the personalized experiences that drive 20% higher customer satisfaction and 10%-15% conversion rates.
Chat Marketing just got easier
While Facebook is still tight-lipped on when its integrated inbox will be released to all users, there are short-term workarounds to merge Instagram, Messenger, and WhatsApp conversations. Tools like Agorapulse, Sprout Social, and Swift can combine them into one platform.
And if you're overwhelmed once you see how many conversations people have with your business's social media profiles, it's time to start Chat Marketing. Build Default Replies to set response time expectations, create Flows to give personalized automated responses to people on each channel, and use the waterfall method to turn first-time visitors into customers.
Need help managing your conversations? Start using ManyChat today.
The contents of this blog were independently prepared and are for informational purposes only. The opinions expressed are those of the author and do not necessarily reflect the views of ManyChat or any other party. Individual results may vary.