[Case Study] How Chat Ordering Increased Say2eat's Sales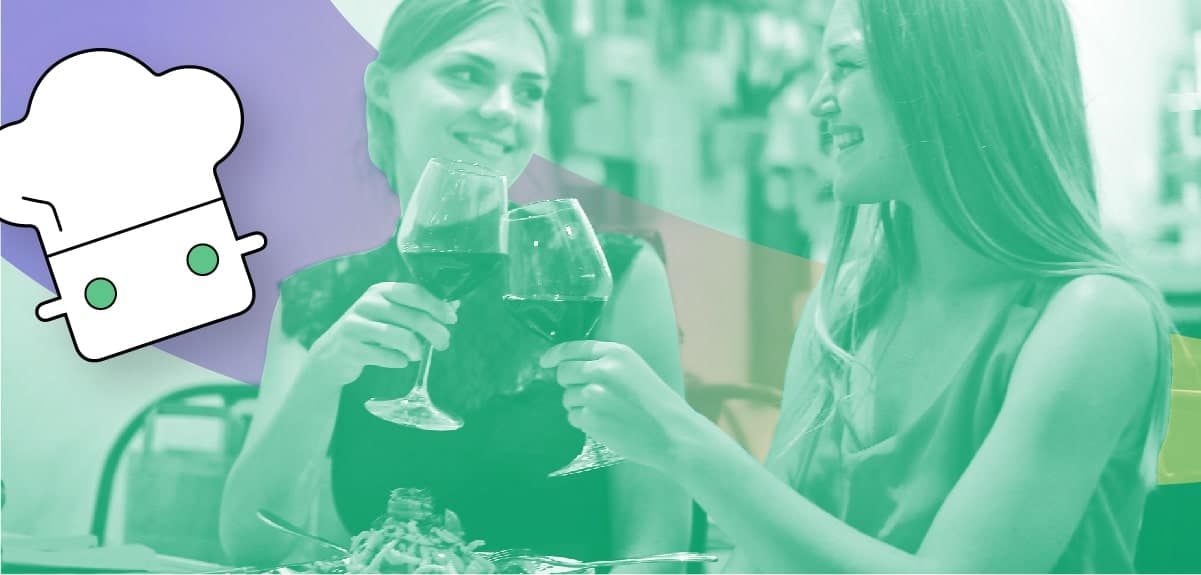 Ordering take out has never been so easy: Customers can order their favorite food online and have it delivered to their doorstep, without barely lifting a finger. Restaurants are finding huge success by communicating with customers through online means, and employing ManyChat makes it even easier to drive up new business. And one agency is doing this better and better every day: Say2eat.
Say2eat provides the first native chat ordering through Facebook Messenger. The agency provides restaurants and their marketing teams with an easy and fun way to capture online orders ( a commission-free delivery service in case in-house couriers aren't available) directly on Facebook Messenger, without the need to rely heavily on websites or mobile apps, which can yield high drop off rates.
And it turns out that by deploying at least one button in your Flow Builder, you can triple restaurant sales.
Discover how Say2eat found success in using ManyChat to boost both sales and subscribers.
How Chat Ordering Increased Say2eat's Sales and Subscribers
In the case study Restaurant Chatbots: How One Pizza Place Generated $16K In 4 Months, you'll see how offering a "buy one, get one free pizza" to walk-in customers resulted in:
3,846 subscribers
$16,715.43 in total sales
$2,504.31 in ad spend
To date, marketers have only been able to drive customers into stores, since they didn't have the option to capture orders online within Messenger. Now marketers can add the pickup/delivery button next to the "place an in-store order" option. Users can instantly place a pickup/delivery order and pay for it within Messenger.
By clicking this button, it directly launches the Say2eat ordering bot. Here's an example:
The Results
The redemption rate of the in-store sales stayed the same – meaning there was no cannibalization between the in-store sales due to the new online ordering option.
The restaurant's sales ended up tripling for the same marketing tactics and budget:

1/3 of the sales were generated in-store
2/3 of the sales were generated for pickup and delivery
In addition, the real-time abandoned cart feature, which automatically re-engages users who have dropped off their cart in real-time, won back up to 16 percent of lost revenue from abandoned carts.
What else should you know?
Say2eat sets up their ordering bot from A to Z, requiring only the restaurant menu and bank account to transfer the funds once the order is completed. This allows restaurants and marketers to focus on their priorities.
Say2eat also offers restaurants a commission-free delivery service to grow their delivery sales without killing their margins. To date, Say2eat has a network of couriers in 4,000 cities in the US and Canada. This allows them to dispatch orders in real-time to the closest available on-demand courier, who will pick up the food from the store and deliver it to the guest, all done within 30 to 45 minutes, on average.
The advantage of Say2eat's commission-free delivery is that restaurants are able to deliver directly to their guests without surrendering their customer data and relationships to 3rd parties. It operates as a direct delivery sales channel that enables the restaurant to take back control that otherwise would have been lost when working with 3rd parties. The restaurant will also avoid surrendering 20 to 35 percent of its margins to 3rd parties and will cut their delivery cost by 50 percent on average.
Additional capabilities allow users to go and track the drivers in real-time:
Interested to learn more about Say2eat and ManyChat's partnership, or get started with a unique agency discount available only for ManyChat agencies? Go to Say2eat.com and type MANYCHAT DISCOUNT on the contact form.
About the Author
Li-ran is the Founder and CEO of Say2eat, a company that is focused on creating solutions that help restaurant marketing teams maximize their ROI using chat.

The contents of this blog were independently prepared and are for informational purposes only. The opinions expressed are those of the author and do not necessarily reflect the views of ManyChat or any other party. Individual results may vary.