[Case Study] How Cashbot.ai Helps ManyChat Users Monetize Messenger Bots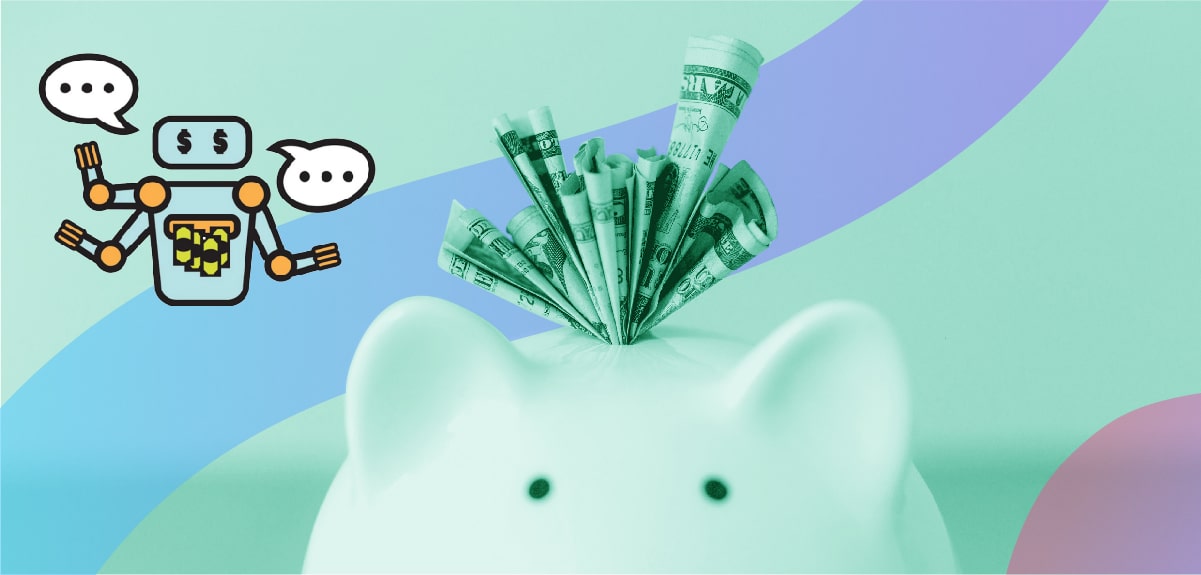 Meet Ryan Begley. Ryan is the Founder of Cashbot.ai, the leading advertising network for chatbots that helps builders and makers monetize their bots. Their goal is to empower developers and builders to create profitable opportunities that feel natural, and bring value to their users' experience.

For Ryan and his team, integrating with ManyChat opened up a new way for bot builders to get paid, earning between $2K – $3K for every 10,000 subscribers.

But where did they get started?

Cashbot.ai's founding team saw an issue when working on a conversational chatbot service at IBM Watson. After building a weather bot that grew to over 2M daily users. They saw the value chatbots could bring to the end-user. People would engage with the bot, saying things like: "God bless you," upload pictures of their children — the engagement was above and beyond.

Until the executive jumped in and said, 'That's a great project. But how are you going to make money?'

This happens with many Messenger Marketers and bot builders. They create Messenger bots that converse and engage with subscribers, more and more people subscribe to the bot, but builders still struggle to make money from their work.

Products, courses, and affiliate programs are all great ways to make money off your bot, but these take more time and resources to get moving.

Ryan and team realized this method needed a tweak. So they created Cashbot.ai to help builders make more money through advertising. Now, business owners can earn money each time a user clicks on brand ads and promotions — with a simple, no-code integration.
Cashbot.ai currently helps over 1,800 bot builders become publishers. Builders can see anywhere between 10 and 85 cents per click. ManyChat users can use Cashbot.ai to monetize their sequences and add another revenue stream to their income.

How Cashbot.ai helps ManyChat users monetize their Messenger bots.
In simplest terms, ManyChat users can hook into Cashbot.ai's platform, and place ads into their own sequences. Ad partners can promote their own chatbots, app downloads, registrations, online purchases, and more.

Ads are displayed natively in your flow, so it doesn't look like an intrusive or annoying message. And every ad is based on the preferences of your audience to show highly relevant messages with your subscribers best interest in mind.

Here are a few ManyChat bots already using Cashbot.ai to bring extra income into their business.

1. Fit N Simple
You may remember Fit N Simple from our fitness chatbot case study. Founder Austin Whitte provides workout regimens and fitness tips through his ManyChat bot. He now has around 1,545,246 active subscribers, a subscription-based app, and uses Cashbot to promote fitness-related ads in his sequences.

With Cashbot.ai, he's been able to partner up with companies like FitBit and HomeChef to offer contextual ads that align with his subscribers' interests.

At certain times — in specific flows and key interaction points — ads show up naturally in the chat window. And when a user clicks, Austin earns anywhere from 25 cents to $1 per click. The benefit for ManyChatters is that you don't need to go out and find these big companies. Cashbot.ai does it all for you.

2. Motivational Quotes and Sayings
Motivational Quotes sends daily messages to over 4M subscribers.To set it up, users press a button on the main menu that leads them to a series of filtering questions. Those who meet targeting criteria will see a variety of offers from advertisers in health and wellness, fitness, vegan products, and other types of content that align with daily motivation and self-improvement.

3. Autochaatic
Autochaatic is a car-lover Messenger bot with over 400,000 North American subscribers. They send out daily trivia and surveys around car culture. The bot doesn't have a particular product to sell, so they rely on the number of eyeballs and interactions to make money.

After someone completes a survey, subscribers are sent a variety of special offers with huge discounts. In many cases during the conversation, car-related adverts are promoted when a user indicates they are interested in car insurance or aftermarket car parts. If someone expresses interest in maintaining older cars — in terms of keeping them polished, cleaned, and restored — they'll see ads for car wash kits and the like.

Opening up new revenue streams for Messenger bot builders.
Cashbot.ai has helped over 1,800 chatbot owners and developers make money off their Messenger bots (and this number keeps growing!). They continue to build stronger relationships with advertisers to offer more targeted and relevant promotions.
Now, any builder can earn extra revenue and still give their subscribers an authentic customer experience. As you can see, ManyChat users are already seeing the advantages of using Cashbot.ai in their sequences.

Want to build and make money off your own Messenger bot? Get a ManyChat Pro account and start today. Also, the team at Cashbot.ai has told us that they're willing to pay for one month of a pro account for the most innovative ManyChat bot, so be sure to contact them and mention you read all about it in this blog post!
The contents of this blog were independently prepared and are for informational purposes only. The opinions expressed are those of the author and do not necessarily reflect the views of ManyChat or any other party. Individual results may vary.