How to Add Products to Your Facebook Page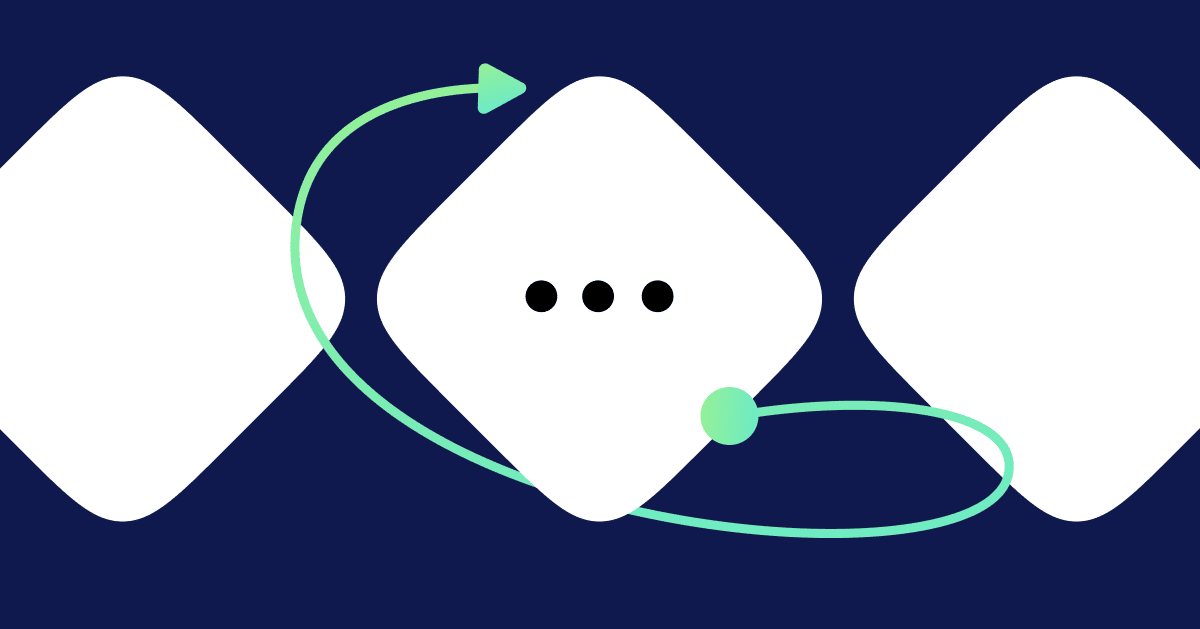 Facebook boasts over 2.7 billion active users every month and is the largest social media network in the world. Its users spend up to 38 minutes per day on the platform and an additional 53 minutes per day on Instagram. The sheer size of these networks—coupled with their high user engagement—makes the Facebook ecosystem an excellent place to promote your products and boost brand awareness.
Facebook Shop makes it simple for business owners to showcase their products to potential customers. It turns your inventory into a beautiful Facebook store and Instagram shopping experience so people can easily discover your products, share them with friends, and even purchase items without ever leaving the Facebook app.
But how do you add products to a Facebook Shop page? That's what our step-by-step guide is for!
How do you create a product catalog on Facebook?
Before you can start adding items to your catalog, you'll need to set up a Facebook Shop.
Your catalog hosts and manages all the products you want to advertise or sell on Facebook and Instagram. You can use a catalog to manage all of your products and update them as your inventory changes.
Set up a catalog for your Facebook Shop
1. Log into Commerce Manager.
2. Click on +Add Catalog.
3. Choose your Catalog Type.
4. Choose Upload Product Info. Click Create, then follow the prompts to complete your catalog.
How do I add products to my Facebook catalog?
There are multiple ways to add products to your catalog. You can upload your products manually, use a Partner Platform, or connect your catalog to an eCommerce platform like Shopify or BigCommerce.
Adding products manually
A manual upload is best for sellers with fewer than 50 products to sell and whose inventory doesn't change often. Follow these steps to add products to Facebook manually:
1. Choose your catalog and load the Facebook Catalog Manager.
2. Choose Items in the left navigation bar. Then click Add Items.
3. Select Add Manually.
4. Add a product image, name, and description.
5. Add a link to the website where someone can buy your product, the price, availability, and other requested details. If you have a unique identifier or SKU, add it to the Content ID section.
6. Click Next. Then choose your Display Options.
8. Add options for any variants like color or size.
9. Click Finish to add the item to your catalog.
Partner Platforms
You can also add products to Facebook through a Partner Platform. To use this option, you'll need to connect to your Facebook business Page to the platform you're using and follow their instructions. Many will have a Facebook sales channel integration, making setup quick and painless.
Here are some resources that will help you through the process of adding products. Just choose your eCommerce platform:
Tips for adding products to Facebook
Here are some tips and recommendations for creating and managing your products on Facebook Shops:
Keep your inventory in a single product catalog. Managing inventory is easier with one catalog; it keeps all your products easily accessible for you to sell them, instead of splitting between unconnected catalogs. Keep in mind that you can only use one catalog per commerce account and cannot switch the catalog later on. You can also add a Facebook conversion tracking pixel and track events for one catalog versus multiple catalogs—which makes it easier to build a more targeted audience, improve your ads, and boost sales.
Create sets that group items together. Build subsets of items in your catalog. You can manage the products that show in your ads and promote collections for shoppers.
Keep catalogs up-to-date. If you're manually loading products, make sure they have accurate photos, descriptions, and prices. Hide products in your catalog if they become unavailable.
Chat with shoppers on your Facebook or Instagram Shop. If someone has a question about the products in your catalog, they may want to contact your business right away. Setting up a Facebook Shop Message Growth Tool with ManyChat will enable you to immediately respond to common questions and encourage shoppers to buy your products.
Use a data feed file or commerce partner for large inventories. If you're a medium- to large-sized business with an ever-changing inventory, you can use a data feed file (in a CSV, TSV, XML, RSS/ATOM format) to keep your catalog updated. A data feed file lets you add products in bulk and update multiple products and variants at once. You can schedule automatic updates and allow several team members to work on the same file.
Run Facebook dynamic ads. Retarget shoppers looking at your products in your Shop with dynamic ads. These Facebook ads show people the products they've recently viewed and are placed in the News Feed, Facebook Marketplace, Instagram Stories, and more. You only need to connect your catalog to a dynamic ad campaign once, and it'll run on autopilot forever.
Promoting your Facebook Shop
Facebook Shop has a lot of potential if you want to grow your brand, establish relationships with potential customers, and boost sales. All that being said, you'll only reap these amazing benefits if you can advertise it effectively.
After you upload products and get your Facebook Shop in order, you'll want to promote your business. How else are you going to sell all your items? Connect a marketing tool like ManyChat to your Facebook page and start building meaningful connections with your customers today.
Connect with shoppers and grow your business on Facebook with ManyChat's marketing automation. Start free today.
The contents of this blog were independently prepared and are for informational purposes only. The opinions expressed are those of the author and do not necessarily reflect the views of ManyChat or any other party. Individual results may vary.