Your Conversations Survival Guide: Know Before You Go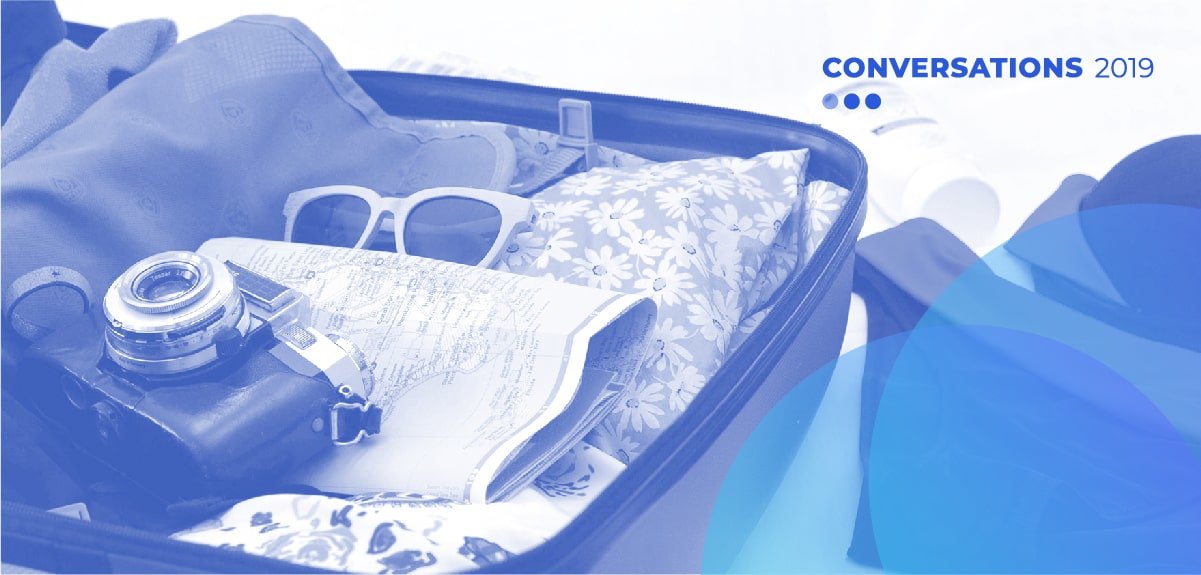 We know you know how to conduct conversations with human beings—and possibly bots. 
So to supplement your basic understanding of human-to-human interaction, we've built this guide that's guaranteed to help you "mostly" survive Conversations 2019. 
Your Conversations Survival Guide: Know Before You Go
Download the Brella App
We want you to get maximum value from Conversations, so we've partnered with Brella to give you access to the best connections possible. Along with a list of attendees (ranked in order of match potential), our complete speaker agenda is listed there, as well as a venue map: All your info in one place without additional downloads. Take a few minutes to view newcomers and send meeting requests to people you want to connect with.
You can download the Brella app from the App Store or Google Play, and be sure to use our code conversations2019.
Make Sure to Stay Hydrated
Austin is known to be warm, especially in September. While we will provide plenty of water during the conference, it's your job to listen to your body and remember to drink up.
Have Your Business Cards or QR Codes Ready
Part of the excitement about Conversations is getting to network, network, and network. You should bring plenty of business cards — or have QR codes handy — so you can give your contact info to your new industry friends.
Use Hand Sanitizer
Handshakes are great but germs … not so much. We want you to come healthy and leave healthy, so make sure to bring hand sanitizer to keep germs away.
Keep Breath Mints Handy
There's nothing worse than saying hello with halitosis — a combo of coffee, garlic, and onion. Do yourself a favor and keep your hellos minty fresh. 
Don't Forget Your ID
You'll need your ID for registration check-in and adult beverages, so don't leave home without it.
Wear Comfortable Shoes
Your shoes are made for walking, and that's just what you'll be doing as you explore Austin and walk around Conversations. Don't take your feet for granted, pack comfortable shoes.
Pack Your Chargers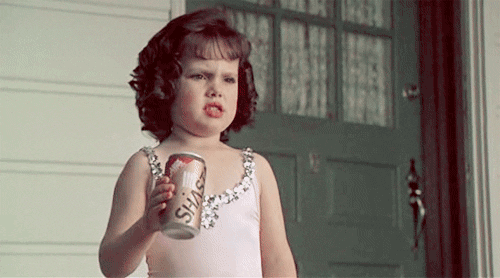 Do we need to say more? Remember to pack your battery pack, phone charger, and computer charger.
Understand the Texas Lingo
Practice your "howdy" and "y'all" — you'll fit right it.
What to Do in Austin?
Whether this is your first time or you have some downtime, go out and explore the lovely city of Austin. Not sure what to do? Willie the Bot has a few suggestions:
Check Out South Congress
South of Lady Bird Lake is a must-stroll site for visitors, as well as a popular hangout for locals. South Congress offers scenic murals, delicious eateries, art galleries, and awesome music venues.
Walk the Trail Downtown: Ann and Roy Butler Hike and Bike Trail and Boardwalk at Lady Bird Lake
The Visit Austin site mentions that there are 10 miles of trails that border Lady Bird Lake in downtown Austin, and it is perfect for cyclists, runners, joggers, and walkers. A memorial at Auditorium Shores honors the late bluesman, Stevie Ray Vaughan. The Ann and Roy Butler Pedestrian Bridge cross Lady Bird Lake between W. Cesar Chavez St. and W. Riverside Dr.
Go to the Natural Springs
Swim, relax, and — most importantly — cool off from the Texas heat. Head to Barton Springs Pool at Zilker Park to find relief. The man-made pool is a three-acre controlled reservoir, fed by a natural spring that keeps the water at a cool 68 degrees temperature. 
Eat Famous BBQ
The word on the street is that Austin has some really, really, really good BBQ. One favorite spot to check out: the award-winning Franklin's BBQ. "It's worth the 3-hour wait," says Willie the Conversations bot. 
Listen to Live Music
As the Live Music Capital of the World, Austin is the best place to find great bands playing both concerts and festivals. Willie the Conversations bot, suggests conference-goers should check out Stubb's BBQ and Mohawk Austin, "They're right next to each other, you'll have a blast".
See the Bats on the Congress Bridge
Welcome to the home of the largest urban bat colony in North America: Congress Bridge Bats. With an estimated 1.5 million Mexican free-tail bats, bat-spectators can see the bats emerge from under the bridge to blanket the sky as they head out to forage for food. 
Check out the multiple locations to view such a sight!

The contents of this blog were independently prepared and are for informational purposes only. The opinions expressed are those of the author and do not necessarily reflect the views of ManyChat or any other party. Individual results may vary.