6 Reasons your SMS Marketing Efforts Are Failing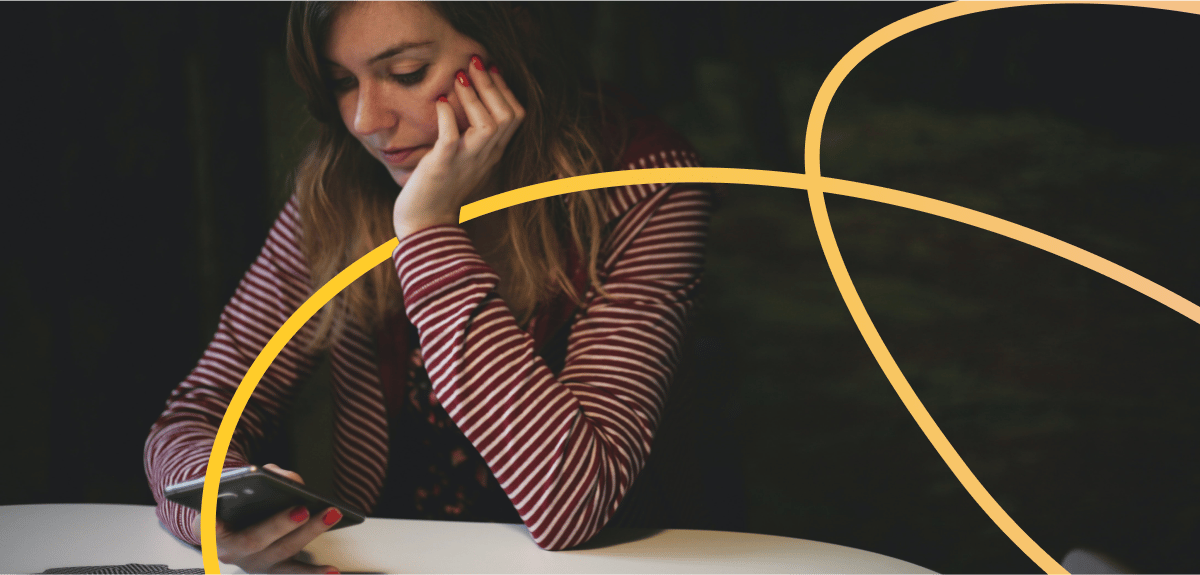 With the rise of social media and email marketing, it's common to wonder if SMS marketing holds relevance today.
The answer? Yes.
SMS marketing is still the most widespread, direct, and effective communication channel.
The fact that SMS engagement rates are 6 to 8 times higher than email marketing engagement rates is reason enough to include it in your marketing plan and not dismiss it.
However, it's not as simple and straightforward as it seems. There are several errors companies make which hinders performance and costs them a great deal.
So, if you're wondering why your SMS marketing efforts haven't paid off, here's a look at what you might be doing wrong — and how you can improve.
Not taking permission
Imagine having to pay $47 million for a marketing mistake?
That's what happened with Jiffy Lube, a car maintenance company. It was accused of sending text messages to customers without their permission. Having violated the Telephone Consumer Protection Act (TCPA), Jiffy Lube was fined a whopping $47 million.
Now, that is one costly blunder.
It's imperative to take customer permissions before you include them in your campaign (no, taking phone numbers from invoices does not count).
Explicitly ask for their permission by including a clear opt-in or opt-out code in your text message.
You can also leverage other communication channels such as email and social media, encouraging people to opt-in by sending a code to the designated number if they wish to receive messages from you.
Sending mass messages
Whether it's email or SMS marketing — there is no place for mass, generic messages today. Customers want to receive valuable messages that are tailor-made to their needs and interests.
Personalization goes beyond just greeting customers with their name. It's more about segmenting your audience and sending them relevant messages. You can segment them on the basis of demographics, buying behavior, and location to name a few.
SMS is a highly personal medium and that makes it important to add a personal touch to your communication too.
No clear call-to-action
A call-to-action is an integral element of any marketing campaign. After all, you cannot expect to see results if you don't clearly tell the customer what's expected of them.
So, whether it's availing a discount, or directing them to a landing page — make sure you add a clear call-to-action, encouraging them to take the desired step.
Another mistake marketers make is adding too many messages and call-to-actions. Don't confuse the customer. Insert a single call-to-action and you're likely to see better results.
Neglecting visuals
Visual content is being increasingly used across all marketing channels so why should text messaging be left behind?
Once in a while, it's a good idea to support your communication with rich media such as images or GIFs to engage customers and generate interest. This is called MMS (multi-media messaging service).
While MMS marketing is more effective, it's also a costlier option. So, make it count. Use it to accentuate your communication and send it to those who will be more interested in what you're offering.
Poor timing
Want to convert customers? You have to catch them at the right time.
SMS is a very time-sensitive medium. You need to send texts when your customers are able to take immediate action.
Let's say, you're running a one-week offer Mother's Day. Sending the SMS too close to Mother's Day is not a good idea because customers might have already made their purchases. So, send it at least a week before your promotion starts, allowing people to consider your offer.
Apart from aligning it to your business goals, you also need to be sensitive about the time of the day. Sending a message at odd hours such as late at night or early in the morning is likely to put people off and make them unsubscribe.
Not integrating SMS and email
It's not about SMS vs. email marketing. It's about using the two in conjunction to strengthen your marketing efforts.
So, how do you use the two in conjunction? You leverage each of their strengths.
Let's say, you're hosting an event. You can send an email to introduce the event, generate interest, and gather RSVPs while a text message can be sent as a reminder, a day prior to the event.
The key lies in knowing when to use each of the mediums to amplify your communication. At the same time, don't make the mistake of replicating the communication on email and SMS because that's just a waste of time and money.
From generating buzz to creating a sense of urgency, text messages help induce quick action, enhance engagement and boost sales.
So yes, SMS marketing is certainly a powerful tool but it's important to steer clear from these six mistakes to make it work for your brand, optimize campaigns, and yield better results.
The contents of this blog were independently prepared and are for informational purposes only. The opinions expressed are those of the author and do not necessarily reflect the views of ManyChat or any other party. Individual results may vary.