Why Facebook Messenger Ads are Awesome and How to Get Started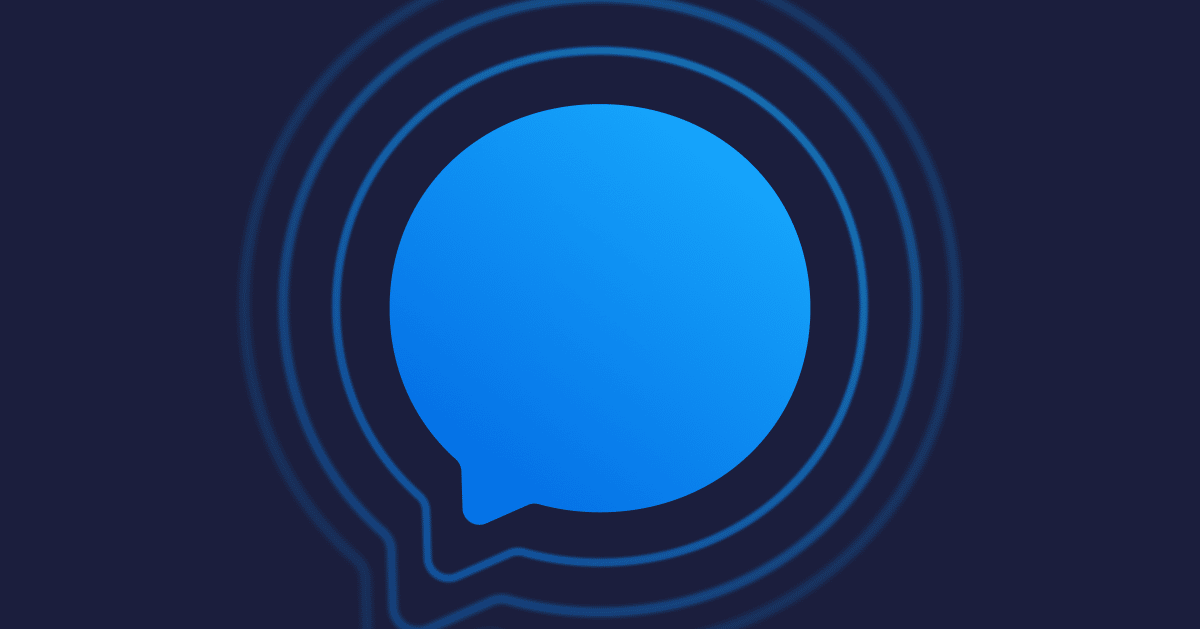 Facebook Messenger Ads give advertisers the opportunity to increase their company's engagement dramatically. With 1.3 billion people on average using Messenger from Facebook every month, the platform remains one of the best tools for promoting your brand, and its advertising tools open the door to interact with a vast, diverse pool of consumers. Because so many consumers are already active on Facebook, there's a greater chance to convert leads into customers by running your ads 24/7 — potential customers will surely take notice of them.
Our advice? Don't wait any longer! Implement Facebook ads into your Messenger marketing strategy. They're a great way to create brand awareness and increase your sales prospects in a fun and creative way; not to mention Messenger Ads are te super easy to create.
Let's take a closer look at how you can utilize Facebook Messenger Ads in your marketing strategy.
Why you should use Facebook Messenger Ads
Facebook Messenger Ads are especially beneficial for increasing your reach and encouraging customer interaction. Here are a few reasons why your business should use Facebook Messenger ads.
1. Reach people faster on their preferred medium.
For many consumers in the modern world, live chat, over any other medium, is their preferred mode of customer service. In short, customers have come to expect quick response times from businesses.
Facebook Messenger Ads allow you to reach customers at a faster rate through live chats, a tool that gives your brand an edge over the competition, and keep customers interested. What's more, you can use chatbots in your live chat to guarantee quick replies.
2. Personalize ads like LinkedIn's Sponsored InMail.
Facebook Messenger Ads allow you to send personalized retarget messages to people who have previously interacted with your Facebook page advertisements. Similar to Linkedln's Sponsored InMail, Messenger Ads are visible to users who are familiar with your brand. By specifically targeting and sending messages to consumers who have expressed interest in your brand, you'll not only increase your audience engagement but increase brand recognition, too.
3. Messenger Ads offer better local targeting options.
Facebook Messenger Ads provide business owners with the option to specify target audiences according to geographic location. This helps drive local traffic and increase your product sales. You can also send personalized messages to people in the designated area with deals on your products. All you have to do is select your target audience or location when setting up your ad and Messenger will take care of the rest.
4. Messenger Ads are great for starting a conversation.
The great thing about using Messenger Ads is that businesses can have a conversation with potential customers before introducing them to your brand and products. When consumers are more aware of your brand and what it offers, there's a greater likelihood these leads will turn into paying customers. As part of your sales funnel, use Messenger bots to start a casual conversation with potential customers to build interest in your business before pitching a product.
Facebook Messenger Ad types
There are several different Messenger Ad formats to choose from depending on what your business is offering to customers. Messenger facilitates business-consumer conversations that lead to an increase in customer actions and drive product sales.
One thing to note, however, is that the placements for Messenger Ads are limited, and can't be used in the partner network placements. But ads can be placed on Instagram. Facebook Messenger Ad types include:
Sponsored Messages
Sponsored Messages let businesses send personalized messages to users you've previously interacted with on Facebook. These types of messages help with re-engagement, which is vital for growing your brand ( retaining customers is just as important, if not more, as gaining new ones).
With Sponsored Messages, brands can message customers who have shown interest in your products before or ordered from your company's website in the past, and send them new offers and coupons to encourage them to reinvest in your brand.
Click-to-Messenger Ads
Click-to-Messenger Ads are the only type of Messenger ads that appear on Facebook News Feed and Instagram Feed. You can also implement a call to action (CTA) , which sends customers into your business's Messenger chat. The Messenger chat acts as a landing page for customers where they can converse with your representatives, asking questions about products and offers you're advertising.
Click-to-Messenger Ads attract customers from a variety of different platforms, so your brand isn't limited to just Messenger. It opens up a whole new world of possibilities. By interacting with Instagram users as well as Facebook users, you can exponentially boost your company's engagement reach.
How to set up Facebook Messenger Ads
Setting up Facebook Messenger Ads isn't as difficult as it sounds. Be sure to follow each step carefully, and you'll have Messenger Ads running in no time.
What you'll need
A Facebook ad account: Every personal account has a Facebook Ad account by default.
A ManyChat admin role to activate the ads: You can change your ManyChat role from your ManyChat account.
A role as an advertiser, or something higher, on a Facebook business page: You need this to make ads in ManyChat.
How to set it up
Go to ManyChat and sign in to your account.
Go to your dashboard and click the "Growth Tool" option.
Choose the "Ads" option, which will be on the left side menu bar.
Click the "Activate" button to get started.
Click "Create New Ad" to begin!
There are instructions from Ad wizard to help you figure out the option that's right for your business. After creating an ad, the site will send you back to the Ad list, where your advertisement will be waiting.
Conclusion
If you're looking for the best way to improve your brand's outreach and increase customer engagement and interaction, then Facebook Messenger Ads is a great tool to accomplish your marketing strategy goals.
A Messenger Ad campaign is not only cost-effective and efficient, but is easy to set up and manage.
Used by over 1 million businesses and 200,000 marketing agencies worldwide, ManyChat helps businesses like yours engage with millions of new customers through Facebook Messenger and SMS to exponentially improve your return on investment.
Get started with ManyChat for free today!
The contents of this blog were independently prepared and are for informational purposes only. The opinions expressed are those of the author and do not necessarily reflect the views of ManyChat or any other party. Individual results may vary.