What Is Human-to-Human Marketing?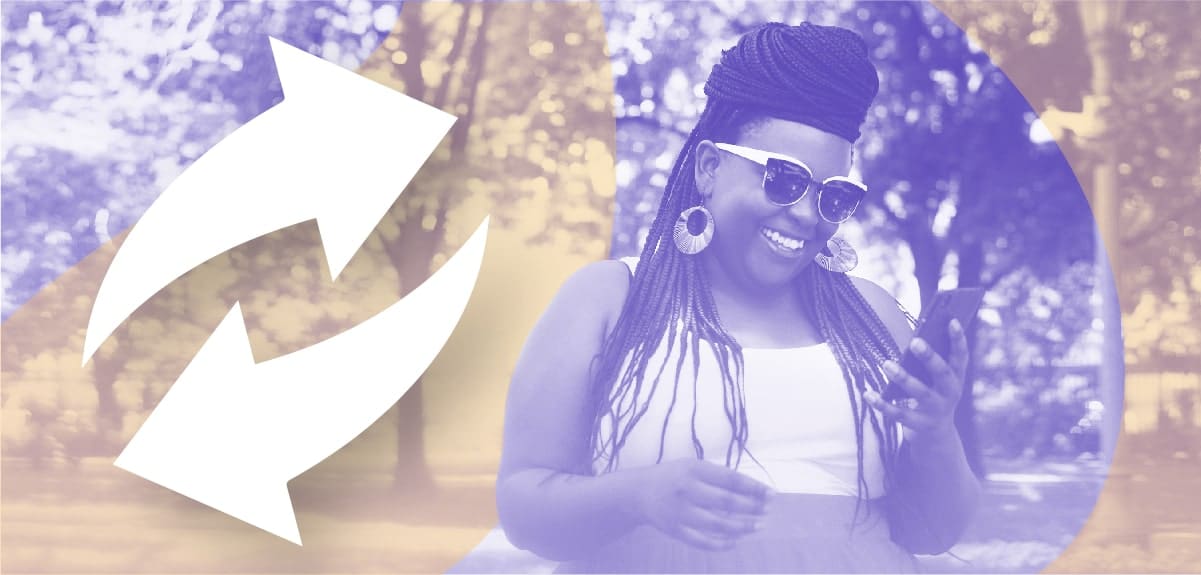 We're constantly bombarded with B2B, B2C, account-based marketing, content marketing, automated marketing: The list of marketing types goes on and on.
With all the forms of marketing, we are continuously concerned with KPIs, always questioning, "How does this help grow the business?" and "What's the return on investment (ROI)?"
But there's one element of marketing many marketers—and frankly other departments—forget: word of mouth marketing. The human element. What's the result of your product or services to other human beings? A business or agency won't grow if there is no human impact. And that is why marketers need to remember human-to-human marketing. 
What Is Human-to-Human Marketing?
If you haven't started using this phrase in your planning strategy, start now.
H2H marketing is just that: talk to your customers like humans. Don't try to sell to them, don't try to trick them. In the world of digital marketing, that's a rare thing. And communicate with them on their preferred platform. 
Customers these days have so many options. And if they are talked down to, sold to, or inconvenienced, the likelihood of them signing with you is slim. Chat Marketing is one aspect of word of mouth marketing that actually communicates to the user or prospect in a friendly way and on the person's choice of channel. 
With chat marketing, you bridge the gap between your target audience and your inability to offer a truly human touch to every stage of the customer journey. You can begin to form an emotional connection with the user, something to which traditional digital marketing may not be ideal.
Talk to your customers like they are your friends. Think of it a little like social media. How to tackle this while maintaining your day-to-day is by integrating an automated conversation, like ManyChat, into your marketing strategy. If over 2 billion people are on Facebook, start the conversation there. Use Messenger to begin the conversation. Make it personal. Ask them questions. Take the time to get to know that person. While this is an automated bot, you're able to capture information about this prospect so you can provide them with the best information. You're not trying to sell them; instead, you're delivering them value. The best consumer brands use a human approach to these widespread touchpoints.
Manuel Suarez, CEO of Attention Grabbing Media, explains his use of human-to-human marketing in this way: "I saw the channel as an opportunity for us to be able to get our message seen by people, not as marketing or selling stuff, but overall providing value. And what that has done for our businesses is position us as companies and brands that care about providing value in educating and making a difference. And by doing so, people lined up trying to give us their money."
Value makes a significant impact on humans. It begins a relationship with the customer or prospect, which builds trust. Speaking of trust, be completely upfront and let them know you're using a bot to provide them with the best information. And you can always begin Live Chat if need be. Valuable content—meaning educational videos, articles, podcasts, commercials, billboards, ads, etc.—is what people want. As marketers, we need to always learn and discover the next most valuable tool to help us succeed; why wouldn't your customer or prospect want the same? So give away free advice: Your audience will appreciate that, begin to trust in you, and come back for more.
Get People to Talk About You
The most important KPI is human impact. People trust people, and people trust a human brand. If one person talks about your name to another person, they are more likely to purchase or sign up with you. And then it's a domino effect. Treat them well and they will stay loyal to your business. "ROI is tough to measure, but branding and getting people to talk about that billboard is better," shares Yamini Rangan, Chief Customer Officer of Dropbox. "We use the press, billboards, podcasts, and other new channels to get people to talk about us."
Zander Lurie, CEO of SurveyMonkey, has parallel thoughts when it comes to human impact: "You have to try for a long time and see what works. And if it works, then keep doing it until there is a new channel. So, podcasts, billboards, PR, etc…get people to talk about you."
Word of mouth, a byproduct of human-to-human marketing, is one of the best forms of marketing. As you create all of your marketing plans for future quarters, ask yourself how it is going to help the customer.
The contents of this blog were independently prepared and are for informational purposes only. The opinions expressed are those of the author and do not necessarily reflect the views of ManyChat or any other party. Individual results may vary.