Join the #1 Affiliate Program for Messenger Marketing
Over 500,000 small businesses use ManyChat to engage their customers on Messenger. Help your audience grow their businesses and earn commissions while you do.
The ManyChat Affiliate Program
We're a hyper-growth business pioneering the Messenger Marketing space.
As our affiliate, you'll be first-to-market with the best technology out there.
That means more commissions for you and a more value for your audience.
Speaking of commissions...
You earn the first 2 months of each new Pro Account you generate
Over 2 Billion people now use messaging apps, and many prefer them over texts, emails, and phone calls.
This presents an enormous opportunity for small businesses to get ahead by connecting with their customers over messenger. It is the most engaging channel with average 80% open rates and as much as 8x higher CTRs compared to email.
As the leading Chatbot platform for Messenger, ManyChat makes it easy for businesses to grow their traffic, leads, and sales.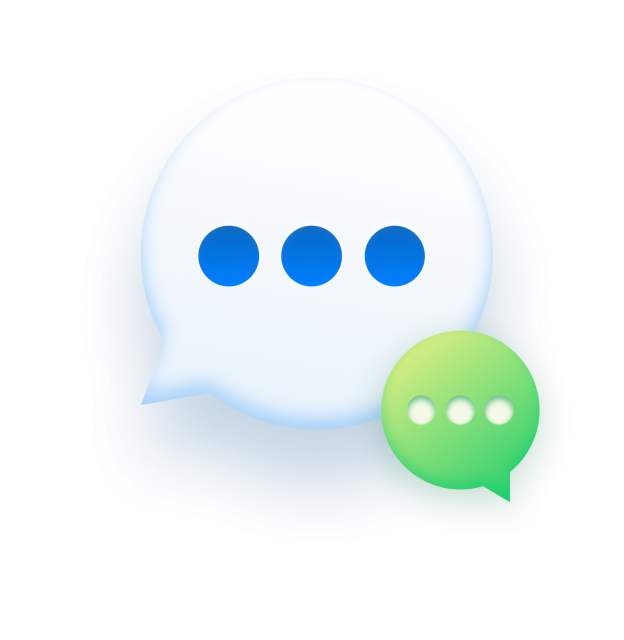 Becoming an affiliate is an easy way to partner with ManyChat and earn commission for anyone you refer that becomes a customer! As an affiliate partner we will provide you with a referral link, banners, and logos that you can use on your website, blog, or within your social media community.

Get compensated when your referrals upgrade to Pro accounts.

Sign up to join our affiliate program.

Add affiliate banners and links to your website or blog.
What is the ManyChat Affiliate Program?
The ManyChat Affiliate Program is aimed at partners who can provide high volumes of referrals to ManyChat through their network or original content such as blogs and websites, training courses, and social media.
Are there any fees?
There are no fees associated with joining the ManyChat affiliate program.
Am I eligible to become an Affiliate Partner?
Anyone can apply join the program. However, we reserve the right to refuse any site containing objectionable material. This could include explicit language and content or support for violent or discriminatory groups
Can I join if I live outside of the United States?
Yes. We accept affiliates from all over the globe, as long as our platform supports your country of residence. All commission payments will be sent out in USD.
Can I use images from ManyChat on my websites?
The content on the ManyChat website is protected, but you may use the images that have been provided for affiliate use within the platform portal.
If I have multiple websites or blogs, do I need to apply separately for each of them?
No. You should only apply once, list all your properties on your application, and then advertise ManyChat on any of them once you've been approved.
How much are commissions?
You'll earn a commission equal to the total amount of the 1st and 2nd month cost of a Pro account. There is a 120 day limit to earning a commission if a user initially signs up for a Free account and then upgrades to Pro. There is no limit to the number referrals that can be made. The more users that you refer, the more you'll make.
Learn more about our Pro plans here.
What is the difference between Agency & Affiliate?
Agencies are active in the Agency Program and build or manage bots on behalf of ManyChat customers. Affiliates can be anyone who refers customers to ManyChat through the affiliate program. Agencies can also participate as Affiliates, but ManyChat does not double pay commissions for referrals that are made.
Join the ManyChat
Affiliate Program