How to Automate and Register Webinar Participants Through Instagram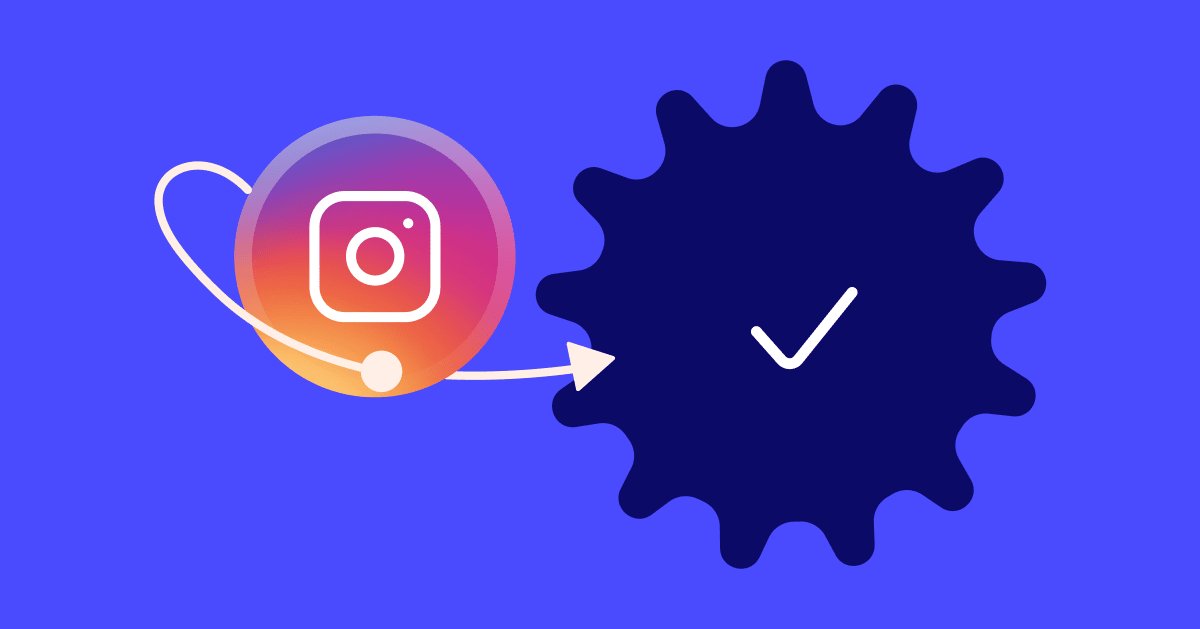 Businesses have traditionally registered participants for a webinar through forms. Today, you can easily register individuals with a single message and a click on Instagram.
This article will teach you how to set up a simple webinar-focused flow using Instagram Automation by ManyChat and provide tips and examples for turning more leads into participants.  
Setting up your conversation flow
First, head to your ManyChat dashboard and create a new flow. Name your flow, then enter Flow Builder, where you'll map out all messages in one place and build a journey that leads people to sign up for your webinar.
In this flow, we'll use a three-message bot. The first message will set the expectation for the webinar and use a customized message so registrants know they'll be leaving the chat experience to sign up.
Let's begin with your Starting Step. This is the trigger that'll start your registration flow. Click Add Trigger, then choose Instagram Keyword.
Choose a keyword relevant to your campaign, like "webinar," "register," or "sign up."
Click the + button in the upper right corner. Under Content, select Instagram.
Connect your Starting Step to the Instagram content block and create your message. The keyword(s) you chose in the previous step will trigger this automated conversation. Here, you can also edit the text or add an image.
When creating your message, you'll want to add a registration call-to-action button. This will send people to an external website where they can register for your webinar.
In your message settings, create a button (we used "Register" 🚀) and replace the default website URL with your webinar's landing page URL.
PRO TIP: Sometimes people get distracted and step away from their phones, which prevents them from signing up for your webinar. After you send the registration message, set a Smart Delay to follow up with users. This will let you send an automated message after a set period of time.
For example, you could send a gentle reminder to users after two minutes and see if they completed the sign-up process. If they didn't, you could give them another chance.
Tips for your webinar funnel
Thinking about what methods you can use to get people into your funnel is the first aspect of capturing webinar leads.
So, let's take a quick look at four common ways for turning leads into webinar participants.
Provide extra information
People may not sign up because they lack sufficient information about your webinar. Add a "Learn More" button that prompts a message with more details about it. You could send users through a series of messages that:
Highlight key takeaways.
Show instructor credentials.
Explain who the class is for.
If people get stuck or need even more information, you can use ManyChat's Live Chat to enable human support to take over when necessary. Mindvalley was able to offer instant support  (cutting its Instagram response times down from two hours) with the help of Instagram Automation. 
Streamline the sign-up process with keywords
Keyword Automation is one of the most common features marketers use to get leads into a flow. Keywords in ManyChat are specific, predetermined words or phrases that trigger the flow shown above in Instagram Messenger. They can be used in Instagram Lives and Stories to promote a webinar as Mindvalley did in this example:
Keywords can be any word or phrase, but typical ones for webinars include:
Keywords can also be related to your webinar. For example, for Donna Eden's class on energy medicine, people messaged the keyword "energy" to sign up.
Read more: How Mindvalley Increased Webinar Sign-Ups by 522% with ManyChat
Get leads from comments
If you want to grab followers' attention in a feed post, Comments Automation is the way to do it. Comments Automation uses keywords to kick off a conversation with people from a feed post.
You can set up a phrase in Flow Builder before publishing a post, so when it goes live you can start capturing webinar leads right away. When a follower comments on your post with the keyword, it'll trigger the webinar flow pictured above in Instagram Messenger.
The key here is to tell people what's going to happen in your post. Explain in your caption that if they comment using the keyword, they'll get a message from your business in Messenger to sign up.
Promote with click-to-Messenger ads
Did you know that ads that click to Messenger have 3x higher conversion rates in bots than in other formats? 
Click-to-Messenger ads are so effective because they get people to act immediately. Descriptive ad creative and text prepare people to have a conversation with your business in Messenger; once they click through and the conversation starts, they already know the deal. Plus, it's a new and fun opportunity for people to engage with brands.
You also get to leverage Facebook's advanced ad targeting to find relevant people for your webinar. For example, you could show webinar ads to:
A Lookalike Audience comprised of people similar to your existing customers.
A Custom Audience made up of people who've taken an interest in your Facebook profile or website.
A Custom Audience of people who recently engaged with your business in Messenger.
The key is to build your targeting strategy around reaching the right people, then crafting your chat experience around that.
Run an automated registration campaign today
There are multiple ways to capture high-quality webinar leads using Messenger. It all boils down to creating an easy registration experience for people that makes it effortless to hand over their email addresses. Then it's up to you to make sure your webinar is amazing and nudges people further down your funnel. 
Build your brand online with ManyChat + Instagram. Start free today.
The contents of this blog were independently prepared and are for informational purposes only. The opinions expressed are those of the author and do not necessarily reflect the views of ManyChat or any other party. Individual results may vary.