6 Ways Instagram can Highlight Your Charitable Efforts this Thanksgiving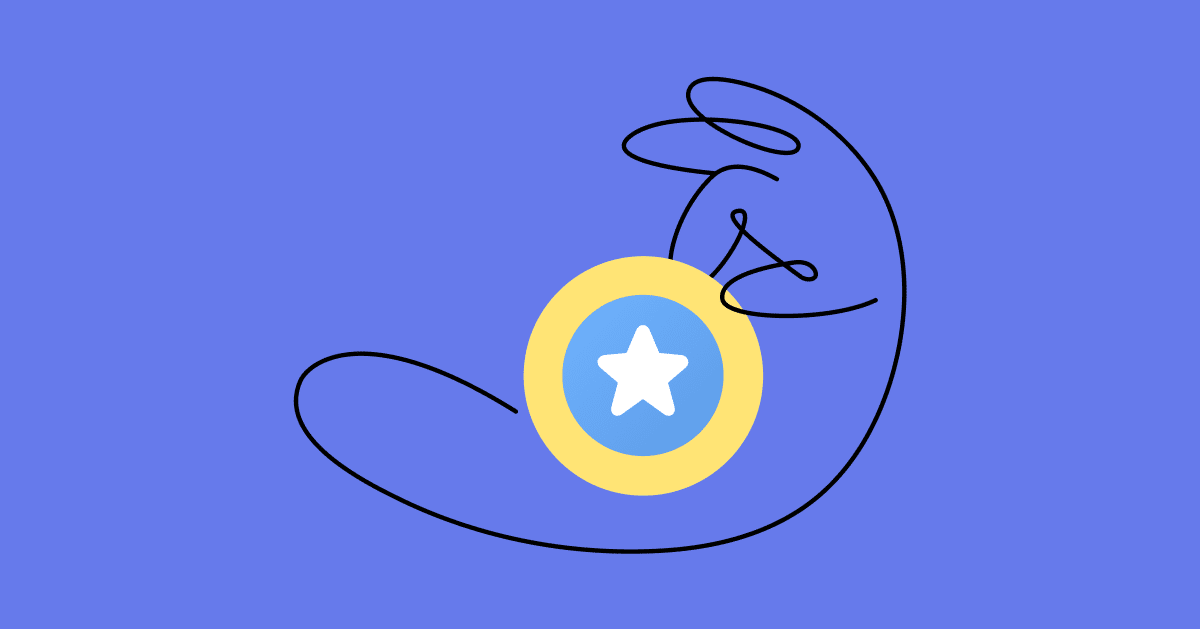 The holidays are fast approaching and, for many individuals and businesses, it's the time to give back. When a company "gives back," consumers support more than just the business when they make a purchase.
More shoppers are looking for brands and products that make them feel good. When a brand they support gives back, it makes consumers feel like they're doing good. In 2020, 30% of consumers said they were looking for sustainable, eco-friendly products made in their country, or that supported social justice issues or a charity.
In 2021, as many as 43% of online shoppers in the U.S. said a brand had to align with its values to gain their trust.
You know your audience and brand best, so you can decide what parts of your charitable efforts you want to share on social media and what is best kept private. However, if your brand is passionate about a cause, it's likely your audience will, too.
So, how can you highlight your charitable causes on Instagram (or any social media platform, really) this Thanksgiving? There are a few approaches you can take.
Share the reason behind your cause
Today's consumer cares about where their money goes—even after purchasing. As a result, many brands use social media to share the cause they're supporting—just remember that it's vital to be authentic when you disclose your charitable efforts on Instagram.
Is your cause a part of your company mission? If so, it will be an easy tie-in for social media posts. Create content that explains the company mission and why the cause is core to it. You can also add details to your profile so every user who visits can read them.
Sharing why your brand supports a specific cause and organization will lay a strong foundation for getting customers and social media followers interested and involved.
Invite your followers to get involved
Once you divulge the reason behind your charitable efforts, you can invite your Instagram followers to join you. There are a few different ways to approach this. Here are some ideas:
Encourage users to donate on their own via the Instagram Donation Sticker
Use hashtags to spread the word and encourage your audience to share and tag related content related to giving back
Get customers to purchase a specific item or make a donation on a particular day that will give back to a nonprofit (more on this in a bit)
An exclusive item, a hashtag, sweepstakes, a fundraising event, etc., can all create a feeling of community among your audience. You could do this on any day, but you could also plan it around Black Friday or Cyber Monday to capitalize on more shoppers being online.
If your audience starts to publish posts related to your goal of giving back, posting user-generated content (UGC) on your Instagram account can increase awareness of your cause and efforts. UGC also encourages even more participation and will drive energy for your charitable campaign.
Our partnership with Instagram can help you stay on top of your interactions within the platform with minimal effort on your part. Using ManyChat's Comments Automation, you can automatically like a user's comment, reply to it, and send a DM within seconds. The Story Mentions Trigger also instantly responds to everyone who mentions your account in a Story.
Create excitement about giving back
Regardless of whether you want your audience to participate in a fundraiser, you can get them excited about your giving campaign by using features specific to Instagram, such as the Countdown Sticker or Reels.
The Countdown Sticker is a feature within Instagram Stories that counts down to a specific event you set, such as a donation day. The Sticker also allows viewers to subscribe to the countdown and get a reminder when the event is happening.
On the backend, you'll be able to see how many people subscribe to the Sticker, so you have an idea of how much interest it generates (in case you're keeping track or stocking for a specific item or number of tickets).
Instagram Reels showcases short-form video content (ranging from around 15-second videos to up to a minute) and can be a fun way to share original content with Instagram users. Reels has editing tools such as stickers, text overlay, filters, and audio clips to help make your videos engaging for viewers.
Use Reels to share information about the nonprofit you support or the change a donation can help make a reality.
Partnering with an influencer is another way to build excitement and bring additional awareness to your cause. Followers are more likely to participate if they see influencers they admire promoting your charitable efforts.
Offer exclusive products and limited-time deals
Exclusive products or limited-time deals create a sense of urgency for buyers, giving customers a reason to buy from your business.
Online clothing boutique Talulah sold exclusive branded hoodies and sweatshirts for 24 hours as a fundraising event, raising $50,000. Talulah only sells these items a few times per year, and the proceeds are always solely for charity. Not only does this type of event make customers feel good about their purchase, but they get an exclusive item—a win-win situation!
It may seem risky to offer a limited-time deal or an exclusive item since it may sell out, but this encourages your followers to keep tabs on your brand so they don't miss the offer! (And those who weren't able to snag a purchase will be extra motivated the next time around.)
Keep it all in a Highlight
No matter how you decide to share your charitable efforts, it's wise to store all communication in a Highlight on your Instagram profile. When you feature content on your Instagram Story, it disappears after 24 hours. However, when you create a Highlight (in this case, one that's specifically for charity-related content):
Anyone who visits your profile can view it at any time, which is helpful if, for example, they're trying to remember when last year's exclusive merch drop was
It serves as a curated collection of charitable content that adds to your authenticity as a brand
Any links and stickers within the Story remain active
You can continue to build on the Story (and add multiple Highlights if you exceed 100 Story slides) to document a visual history of your efforts
Share the impact
Demonstrating how you're supporting a cause is essential for building a community that trusts and respects your values. Communicating the amount of money, goods, or services you've donated allows people to see the change they're helping to effect. Plus, it encourages more people to take part in it next time!
No matter which elements of your charitable efforts you choose to share on Instagram, remember to keep the focus on the cause you're working for. People will see right through you if you make your posts too marketing-centered. The more awareness you can raise, the more people you encourage, the more your efforts will help make the world a better place!
Ready to use Instagram DM Automation by ManyChat to help showcase your charitable efforts this season?
The contents of this blog were independently prepared and are for informational purposes only. The opinions expressed are those of the author and do not necessarily reflect the views of ManyChat or any other party. Individual results may vary.