Using Instagram Trends to Guide Your Strategy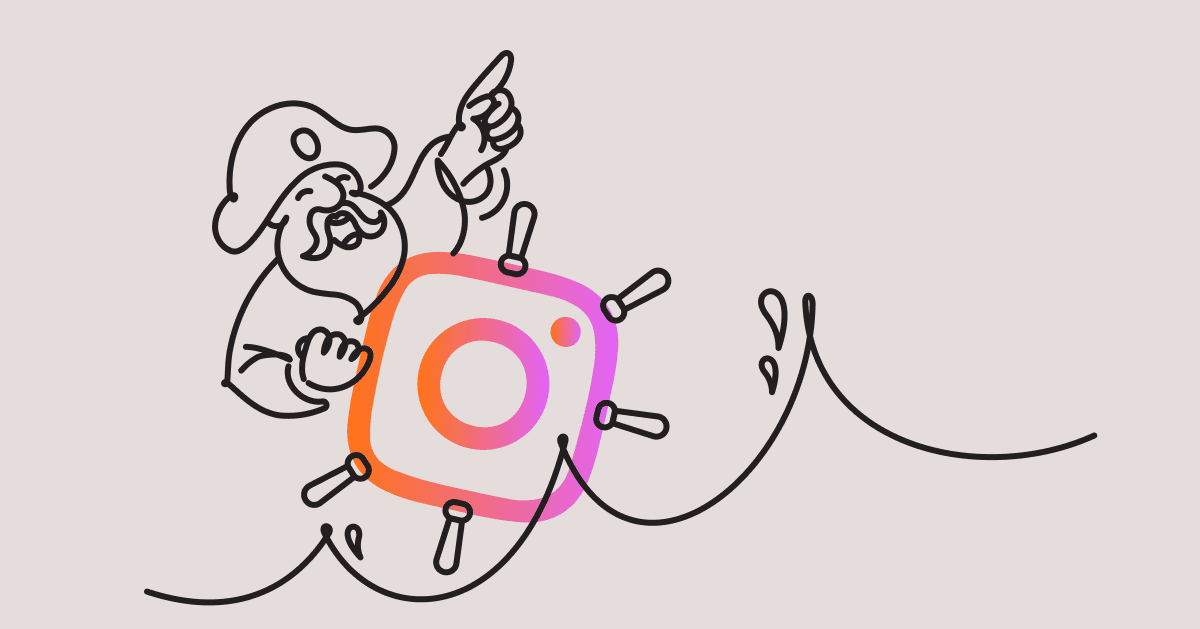 Instagram has made some big updates to the platform, shifting more focus on creators who produce original content, as well as driving growth through eCommerce shopping.
Gone are the days when you can repost used content and rake in branded partnerships. Instead, you need strategy, creativity and originality to get the most out of your audience. How? By using Instagram trends to guide your content strategy.
What is content strategy?
Instagram content strategy is that special sauce that makes your content appealing. Content strategy should be documented—that way, as you grow over time, you have a baseline to refer to for what's working and what isn't.
The strategy also includes what you post, when you post, and what format it's released in. Content strategy includes:
What topics you discuss
Whic brands you promote
What personal products you push
What you plan
Your creative process
How you deliver content
For example, your content strategy may include:
A posting schedule
Themes
Engagement guidelines
Consistency
Branded hashtags
Below, we'll take a look at what each of these brings to your content strategy.
1. A posting schedule
Posting needs to be done on an ongoing basis. For your content strategy to be complete, you have to know when to post and how often. Although there are schedules out there that suggest the best times to post, you as a business owner need to test out different times and see what times work best for you.
2. Themes
Themes make your content fun and engaging. If you post with the same scheme every day for a year, odds are you're going to stagnate and have a hard time continuing to grow or lose some of your followers. Keeping it fresh requires different themes, like contests and stories, to liven up your feed.
Note that when we say "themes" we aren't referring to the color scheme or layout of your posts. We're referring tothings like the theme of your posts, different themes for holidays, DIYs, how-to videos, etc.
3. Engagement guidelines
Here at ManyChat we talk a lot about engagement (simply because we're the best when it comes to engagement tools). And because we're experts in our space, you can feel confident in knowing we speak the truth when we say you need engagement guidelines to follow.
Engagement guidelines are how you comment, respond to comments, and communicate with your audience. ManyChat offers great resources to help you with engagement. For more information, check out this post on Instagram engagement.
4. Consistency
Keep visual consistency at all times. Remember, this is different from your theme (which can change). Consistency about style. By using only certain filters, colors, or image types you can better craft consistently styled content that's recognizable to your followers.
5. Branded hashtags
Branded hashtags are one of the more non-visual aspects of content creation, but they can embody your brand and encourage your followers to share their photos. The more they share, the more of a reach you as a brand will get. Plus, there's the added bonus of using customer content as posts of your own. For example, you can showcase one photo from your audience per month that caught your eye, which not only will make them feel special and heard but give you free content in the process.
What are Instagram trends?
Now that you have a better understanding of content strategy, let's look at the second part of influencing it—Instagram trends. Instagram trends are a showcase of basically what is popular or upcoming on the platform. Content agencies like HubSpot even release trend reports to help creators know what the platform is looking for.
For example, from the trend report linked above you can find a mountain of valuable information including:
Survey findings: key percentages into what users are leveraging on the platform, as well as what formats are most desirable. Like having a 40% increase in reels usage.
Tactics: which strategies are likely to produce the most favorable results
Tools not used: what tools bring in the lowest in ROI and are the least effective on the platform
3 steps to using Instagram trends to guide your strategy
Think of Instagram trends and trend reports as content creator cheat sheets to help you guide your strategy. Don't eliminate what's already working if your strategy is producing results, but definitely don't sleep on free information when it's provided.
Look at what's performing best. If 44% of marketers are finding success reflecting brand values as their #1 content type, then it's safe to say you should also be developing and including your brand values in your content.
Look at what's low-performing. Don't be spread thin by trying to use every content format on Instagram. Look at what is pulling a low ROI and nix it from your content strategy. You'll want to revisit this regularly, however, since trends can shift over time, making a low performer a new chart-topper.
Learn from successful strategies. For example, Instagram is making it clear that prioritization for video over photos is being made. From this insight, you can tailor your strategy around more video content to appease Instagram's algorithm.
Tips for a quality strategy using Instagram Trends
Here are a few tips to keep you ahead of the game when developing your trend-influenced strategy.
Follow the crowd, but don't steal from them. To reiterate what we mentioned earlier in this post, steer away from reused content. Instagram is cracking down on users who just share videos from TikTok burying them in the feed. Prioritize original content.
Inspect, reassess and adjust. No strategy will keep you on top forever, especially with social platforms changing month over month. Take time to research new trends, look at your current insights to see what's working and revamp your content strategy accordingly.
Make use of your resources. With tools like ManyChat, you can better engage with your audience, build lead funnels and capture the info you need to grow your revenue. Plus, it's free to get started!
The contents of this blog were independently prepared and are for informational purposes only. The opinions expressed are those of the author and do not necessarily reflect the views of ManyChat or any other party. Individual results may vary.