Retargeting: Everything You Need to Know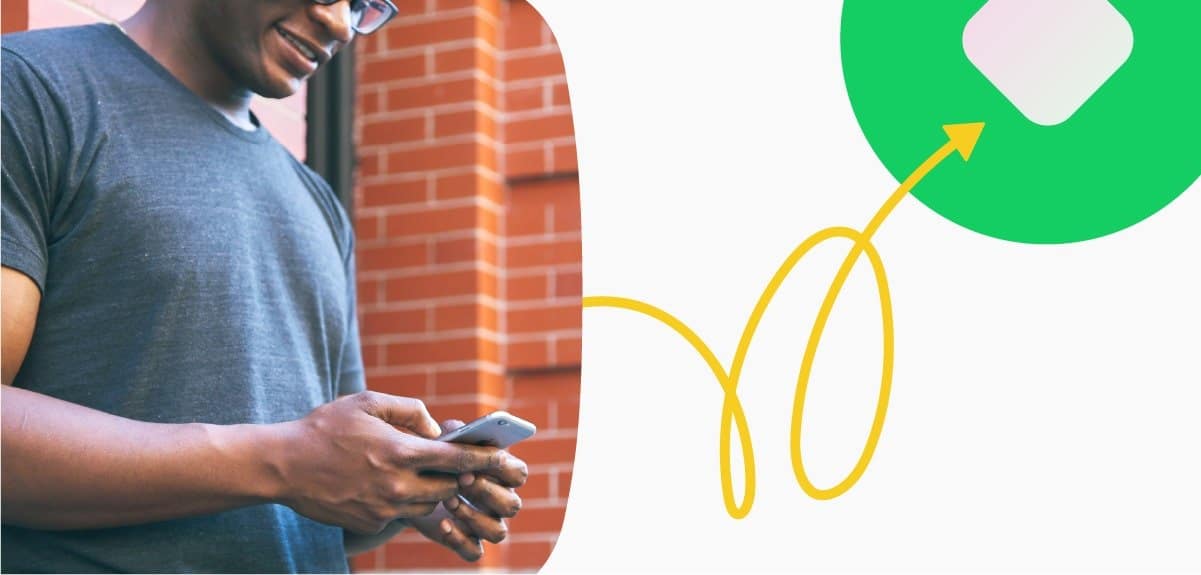 When people visit your shop's website you want them to order something. After all, that's how you stay in business. The truth is that 97% of people who browse your company's website for the first time won't buy a thing.
That's right–97%! That's a statistic that's too big to ignore.
What makes this so unfortunate is that your digital marketing game can be on point and your website can be flawless, but your company can still be missing out on potential sales. It turns out that customers can be deterred from purchasing for a number of reasons you have absolutely no control over. Anything from a crying baby nearby to a lower-than-expected bank account balance can make customers leave and not come back.
This is where the benefits of retargeting come in, especially when you utilize multiple channels like Facebook ads, Messenger Marketing, Paid Search, and so on. If you're wondering how to get traffic to your website and drive sales, then keep reading because we have some helpful tips!
What is Retargeting?
Retargeting ads personalize the customer's shopping experience by taking website data and converting it into ads on other platforms. It drives lead generation by targeting old visitors and encouraging them to return to your site.
Most of us have been exposed to retargeting ads during our online shopping experiences.
Let's say you're in the market for a new leather jacket. You go to a website and scroll through the choices, click on a few, and maybe even add one to your cart. Then, for whatever reason, you decide you want to hold on before purchasing the item. Later on, you're on Facebook or Instagram and you see an ad for the same leather jacket you had in your cart. You see the same ad later when you're doing a web search. Later still, you are reading an article and there's the jacket again. These dynamic retargeting ads help to boost the likelihood that you will be wearing that leather jacket soon.
This is exactly why you have to accept "cookies" on websites. These cookies are hidden in code within a company's website. The code allows retailers to see which products or services you're interested in. The cookies then bounce out to platforms that have ads running for their users.
Why is Ad Retargeting Great for Business?
In all honesty, these retargeted campaigns can feel a little invasive from a customer's standpoint. But, if you've ever wondered how to build a sales funnel, retargeting is an essential part of driving conversions. Put your business hat on for a moment and think about the financial boost that these ads generate for your company. Retargeting works! When you're working with the reality that 97% of first-time website visitors are not buying anything, then retargeting is the next logical move. Let's break down the benefits of retargeting for businesses.
Retargeting adds a personal touch – Retargeting ads may seem invasive to customers at first, but they're simply personalizing your services to each customer. That means that rather than seeing a general ad, they're seeing the ones that directly cater to their interests.
Retargeting gets you the best bang for your buck – Ad retargeting is a wonderful incentive for business owners because marketing costs are evenly distributed across the board. This means that you are spending your digital marketing budget wisely and increasing your return on investment.
Repeat customers – The costs associated with retargeting efforts are an investment towards gaining and keeping new customers. With that personalized touch across many platforms, customers are going to be more likely to come back.
Retargeting works great for nonprofits as well – Most nonprofits may not have an online shop full of physical products, but they do have a need for your business. Consider retargeting ads for upcoming events, causes, and opportunities for charitable giving.
Retargeting displays the personality of your business – Retargeting ads don't have to be dull. As a matter of fact, you can retarget using many different approaches. It's still marketing, so get creative! Instead of presenting the person with a photo of the item they were shopping for, try personalizing it as a moving slide/short video with your company vision and encouraging phrase.
How to Implement Retargeting in Your Business
We know how retargeting works as a customer, but what does the behind the scenes look like? How do you lower that 97%?
Decide how customers will be retargeted. Think of the types of retargeting and which methods you'll use to reach customers. Will your business opt to go big by retargeting via ad space on all social media outlets and search engines? Perhaps you want to start your retargeting strategy a little smaller by choosing one or two social media platforms. Measure how much your customer base grows during the course of your retargeting ad campaign and add more platforms as you see fit.
See if your target audience changes. Now that you've identified your first-time buyers, see if your marketing strategy aligns with this group. Are your target demographic and first time buyers the same? Is your branding still relevant? Do products need to be changed to fit your new, custom audience? Is your retargeting list dynamically filling with qualified traffic?
Create an automatic message and/or incentive for those retargeted customers. You've gotten the sale and the customer will get their product in a few days. Why stop there? You have a suite of tools in your ManyChat dashboard that can help you nurture those you've engaged through retargeting campaigns. You can set up a flow, send an email blast, or get in touch via SMS to incentivize retargeted website visitors to take action. Take time to create a campaign that will make those new customers feel appreciated. Add in a bonus that will tug at their customer loyalty heart strings. A discount code for a future purchase is a great start.
Retargeting: What Not to Do
It's equally important to know what works as much as what doesn't. Dynamic retargeting is your company's effort to gently bring people back into the positive customer experience that you have for them. Notice those two words: gently and positive. These are just some best practices to keep in mind as you sketch out your approach.
Don't be insistent. Have you ever come across a retargeted ad that made you feel frustrated or even guilty? We all know that branding is everything. Colors, fonts, and language set the tone of an ad. Make sure that yours is inviting rather than exclusively pushing the sale.
Don't be repetitive. Have a few ads that cycle during the course of your retargeting campaign. Literally seeing the same ad isn't as effective as seeing the same recognizable message.
Don't forget to be consistent. What is your brand? Is your business priding itself on being loyal? Are you and your team most concerned with including charity into your work? The retargeting ads need to convey the core values of your business. How? That's entirely up to you! Have some fun with your retargeting campaigns! It's a science, but also an art.
You have a great opportunity to be conversational, playful, and engaging within the messaging of your chatbot flows. If you've been able to entice retargeted customers to open their messenger and engage with your bots, you have a great opportunity to keep them intrigued with your messaging.
Key Takeaways
The bottom line is, creating a retargeting strategy with your team is an honest step towards higher sales and customer retention. This is a strategy that you'll see a return on again and again. There are many ways to utilize the creatives on your team when developing a retargeting strategy. Here's a summary of best practices to get you started:
Decide how customers will be retargeted by brainstorming a retargeting strategy that makes sense. Should you be using Facebook, Instagram, Twitter, or a search-based platform?
Continually monitor your retargeting for areas of opportunity. Doing so will help answer the question, what is a conversion rate, as well as help you calculate your own. Most likely, you'll discover the best methods for customer conversion.
Go beyond trying to re-engage customers that have previously been on your product pages. Be proactive and set up multi-channel ways to nurture people you've successfully retargeted. ManyChat will be your ace-in-the-hole here.
Sweeten the deal and use email marketing to offer incentives to those who have previously bounced off product pages. In most cases, just a little nudge on the price point is all it takes.
These retargeting ad campaigns can be short-lived or long term. They can redirect customers to products or causes. Retargeting really gives your business an edge in a highly competitive market.
Hopefully, you now have the skills you need to turn website visitors into loyal customers. Decide on a custom audience, how to best reach them, and begin your retargeting campaigns!
Improve retargeting ads and drive more conversions with ManyChat. It's free to get started.
The contents of this blog were independently prepared and are for informational purposes only. The opinions expressed are those of the author and do not necessarily reflect the views of ManyChat or any other party. Individual results may vary.