6 Home Business Ideas to Try in 2021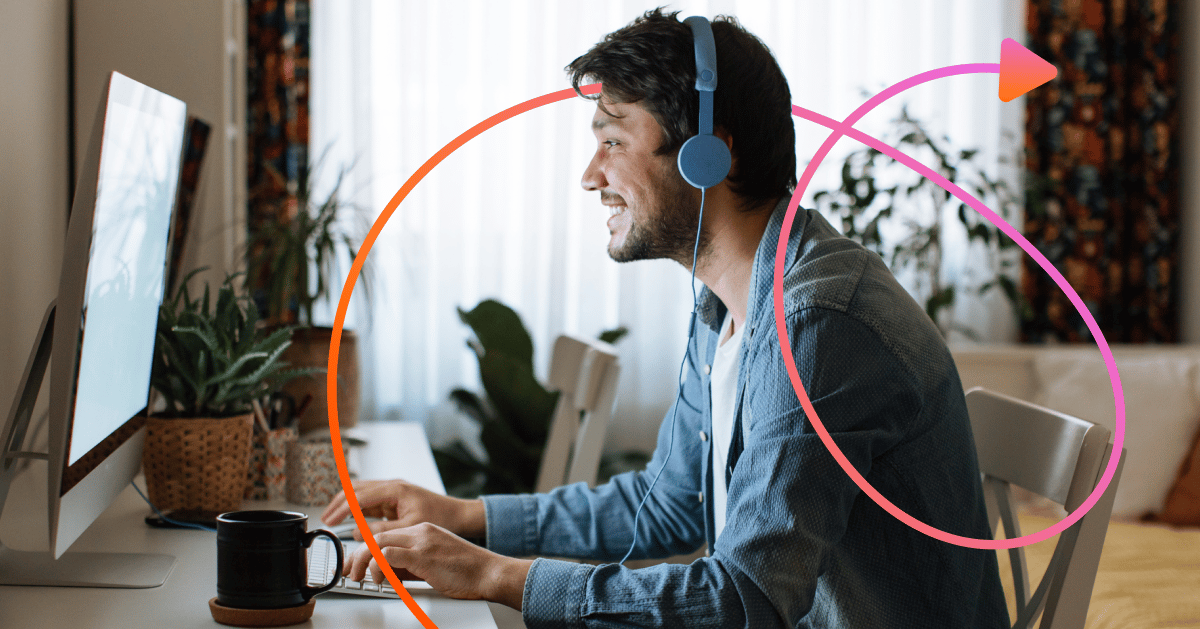 Running a successful business from home has appeal, but it also comes with its own set of challenges. The truth is, while working from the comfort of your couch sounds nice, starting any business  and mastering the characteristics of successful entrepreneurs, is hard work. 
Despite the challenges, countless folks have made the jump into entrepreneurship. With the right home business ideas and a little time and effort, you can too!
The internet contains countless ideas and inspiration, but where should you start as a new entrepreneur? Right here. Use this list of home business ideas and tips for getting them off the ground today.
Pros and cons of starting a home business
Pros
More freedom. Around 55% of recently surveyed small business owners said the desire to be their own boss was the main reason for starting a business. You have more control over your working hours, the clients you work with/customers you serve, how you spend your time, and prioritizing business outcomes.
Better work-life balance. You can spend fewer hours working or commuting, and more time with your family or indulging in a hobby you love. And when you want to increase your income for a life goal or big purchase, you can scale up the hours you work or find new clients and projects.
Personalized working environment. You can tailor your space to suit your needs at home, which isn't always possible in a corporate environment. Whether you have a dedicated home office or a small space carved out in a cozy corner, your work environment is entirely up under your control, and you can make it more pleasant and practical to work in. Add some personal elements that reflect your personality, a little touch of nature, and anything else that inspires you to be your best self.
Fewer startup costs. A home business benefits your creative expression and reduces overhead costs for a win-win situation. You don't have to rent an office nearby or join the local coworking space. The only things you need to pay for are rent/mortgage, utilities, and WiFi—what you're paying to live at home anyway! If you start an eCommerce business and need more space for inventory, you can always rent a self-storage space, which can be more affordable than a warehouse or office.
Cons
Unpredictable income. When you work for yourself, your income is less predictable than it would be with a more traditional full-time job. This means you need to plan your cash flow more carefully and accommodate any seasonality in your industry.
Regulatory requirements still apply. Working from home doesn't mean you can ignore requirements. For example, you'll still need to meet food safety standards if you have a home baking business. Ensuring your space meets such standards could be costly and time-consuming.
More responsibility. Most home businesses start small, as solo or family businesses. This means more responsibility will be on you to organize your business, serve customers, find clients, manage finances and taxes, and look for growth opportunities. The new challenges can be an opportunity for personal education; 78% of entrepreneurs say running their own business has made them more financially savvy.
Sense of isolation. Working from home can get lonely, even if you work with a partner or family member. Head to local business owner meetups or join online groups to connect with other business owners and form lasting friendships to combat this.
Top 6 home business ideas to try in 2021
There are over 30.7 million small businesses in the U.S., with roughly 15 million of them home-based. If you want to join these entrepreneurs, here are some great business ideas to try in 2021.
Ecommerce store owner
Online shopping is becoming more and more popular each year. Experts predict U.S. online retail sales will reach $476.5 billion by 2024, a 27% increase from 2020. Based on these numbers, starting an eCommerce store could be a smart home business idea.
As an eCommerce store owner, you can choose from various business models:
Dropshipping: A third party seller manufactures and ships your orders, relieving you of the burden of holding inventory.
Print-on-demand: A subset of dropshipping where you design a product (think clothing or mugs) and a third-party vendor creates and ships the product when a customer purchases it.
Physical goods: You create handmade goods and sell them online through an eCommerce platform.
Reselling bulk items: You buy wholesale products and resell them to consumers.
These are just some of the many routes you can take for an eCommerce business. Regardless of which one you choose, you'll still need to create an online store. If you need a reliable eCommerce platform, you can start a 14-day free trial with Shopify and build your store today.
Here are some extra resources to get you started:
Build chatbots
A recent Grand View Research report predicted the chatbot market will be worth $1.5 billion worldwide by 2025. Experts believe that the market will grow at a compounded annual growth rate of 24% as innovations in artificial intelligence and machine learning technologies enhance chatbot usage. These are some very compelling numbers!
As a chatbot builder, you create digital assistants for both large and small businesses. Chatbots can help answer customer questions, qualify leads for sales teams, and (depending on your country's regulations) can accept payments inside the chat window.
The best part? You don't have to know any code. ManyChat's drag-and-drop Flow Builder lets you build sophisticated, automated chatbots that assist customers and drive sales.
Many bot builders find chatbots so profitable they end up creating boutique Chat Marketing agencies or consulting businesses. Such agencies typically provide companies with services like Facebook advertising, Facebook Messenger marketing, SMS marketing, customer support, and more. You can check out their stories on the ManyChat case studies page.
If you're interested, here are extra resources to get you up and running fast:
Launch a profitable chatbot business with ManyChat. Start free today.
Sell items in online marketplaces
The rise in online marketplaces has made it easier for people to casually buy, sell, and trade goods to others. If you're looking to start a home business, you could sell stuff in marketplaces such as:
Genma Holmes, an award-winning serial entrepreneur and media influencer, uses the Facebook Marketplace to sell items to her local community each month. "I initially used Facebook Marketplace to let go of items that I didn't want for a low price," she explains. Genma soon realized how useful Facebook was for selling items at a small profit.
"Items move quicker when you sell them on Facebook, and you get your funds immediately." Genma has sold everything from wood siding to doors, furniture, and antique knobs and continues to sell on Facebook monthly.
Read more: How to Sell on Facebook Marketplace
Offer online services
Got an in-demand skill you can turn into a home business? Consider offering online services as a freelancer. Freelancing has become a popular side hustle because it's easy to start at home. Whether you're a freelance writer, virtual assistant, or graphic designer, you can find clients and provide services from anywhere around the globe.
Here are some popular services you can provide:
Personal training
Virtual assistant
Graphic design
Social media marketing
Facebook advertising
Digital marketing consulting
Social media influencer
Selling services online is a solid home-based business idea because it provides quick returns. If you have an internet connection and a laptop, you can start looking for clients right away—whether they are local mom-and-pop businesses or large corporations. While freelancing means you'll have to directly trade time for money, it can be a faster path to profitability compared to other online businesses.
Teach online courses
Teaching online classes is another reliable small business idea. Research and Markets projects the online education market will reach $350 billion by 2025. There are plenty of platforms like Skillshare, Udemy, Coursera, and Udacity that welcome new teacher applications. You could create and sell online courses through your own website or network.
If you are knowledgeable about topics others would love to learn about, go teach! When you teach classes online, you have the flexibility to offer them live or as a pre-recorded training. You can teach from the comfort of your own home, earn passive income, and make an impact on people's lives.
Some options for teaching online are:
Marketing or sales courses
Chatbot building training
Masterminds
Live cooking classes
Teaching a different language
Mentoring or tutoring
Natasha Takahashi, founder of School of Bots, was a bot builder turned online educator who now helps people sell chatbot services. Thanks to their robust teaching catalog, School of Bots quickly became the most trusted chatbot resource for marketers and entrepreneurs. Their Chatbot Marketing Accelerator program has taught over 9,000 people in 30+ countries and continues to grow year after year.
Create a virtual event planning business
Got a knack for planning events but no physical events to plan due to COVID-19? Try taking your skills to the virtual world like Thirthy4thStreet Productions, an event planning company founded during the pandemic in 2020. They offer virtual services for all types of events, including baby showers, birthday parties, weddings, and corporate functions.
"Since we've launched, we've had the opportunity to plan and live stream four weddings, six birthday parties, and a three-day corporate virtual retreat," says Shannon O'Donnell, the co-founder and Designer of Possibilities.
"What's unique about our business is that all three of us [founders] work from home and have very different lifestyles. We're able to work on the business at times that are convenient for us…[and] rely on technology to keep the conversation going 24/7."
Tips for running a successful small business from home
Here are some recommendations for running your home business, earning more income, and enjoying a more fulfilling life.
Create a dedicated workspace. To the extent that it's possible, keep your family and work life separate. Create a dedicated space (ideally a separate room where you can close the door) and maintain a definitive line between the two.
Set (and stick to) a work schedule. If you're used to a nine-to-five routine, setting a similar schedule for your home business can help you stay organized and focused. Adapt your routine to suit your personality and needs—you might find working earlier or later allows you to focus or plan your day around caring responsibilities. Don't worry if regular hours don't work for you; 58% of entrepreneurs report they work unusual work hours.
Know when to outsource or hire. You can't be an expert at everything. If menial tasks someone else could do for a small cost are eating up your limited time, it's a great idea to outsource them. Small businesses created 64% of new jobs in the USA in 2019, so don't feel that you're too small to hire.
Invest in things that save you time. Running your own business can mean lots of back-and-forth with potential clients or updating customers about their orders. Use ManyChat to build chatbots that can take care of repetitive tasks (like lead generation and follow-ups) for you so you can focus on growing your business.
Don't be afraid to promote yourself. Self-promotion helps win you new clients and puts you on potential customers' radars. Share positive feedback from customers, talk about a new product you love, and promote your business across social media.
Creating a home-based business you're proud of
There's no doubt you can create an online business that's fun and fulfilling. It may take a little legwork to get started, but that's normal with any business. Use our home business ideas guide to start building your dream hustle, and you'll soon start to see the money roll in.
Ready to market your home business? With ManyChat, you don't need to be a marketing pro to find new customers and make sales. Start free today.
O conteúdo deste blog foi preparado de forma independente e destina-se apenas a fins informativos. As opiniões expressas são de responsabilidade do autor e não refletem necessariamente a posição do ManyChat ou de qualquer outra parte. Os resultados individuais podem variar.