How to Build a Mobile Landing Page Optimized for SMS Campaigns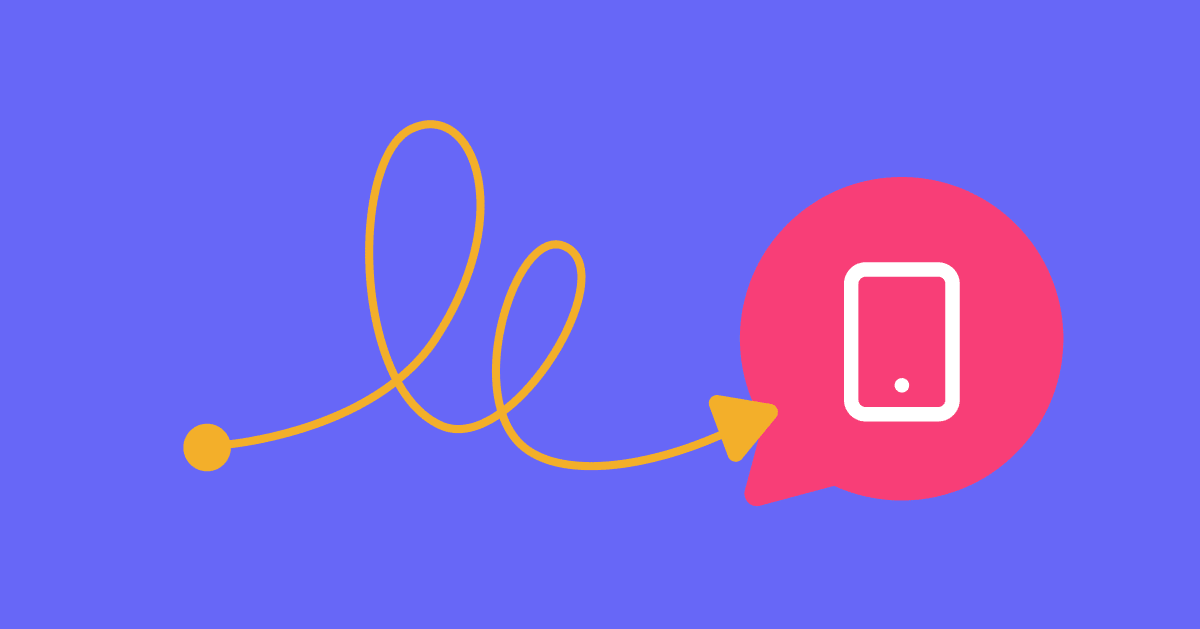 SMS marketing is here to stay. With clickthrough rates as high as 45% and open rates as high as 98%, many companies are now embracing this channel to drive sales and engage with customers.
Regardless of if you're sending promotional campaigns or communicating with customers one-on-one, your landing page can make or break your mobile campaign performance. Mobile sales are projected to drive 54% of all eCommerce sales in 2021, so your landing pages must help drive conversions.
What is an SMS landing page?
A landing page is a single web page focused on driving user actions. Actions range from filling out a form, making a purchase, requesting a demo, and more. Landing pages collect customer data and direct visitors to your products or services. Landing pages should be built to match the intent of your visitors. It's recommended to have landing pages unique to each campaign that you run. 
For example, if you send a customer an SMS campaign with a link to a product on sale, you should link directly to the product page and not your home page. If you link directly to the home page, you're putting more work on the customer to navigate your site in hopes they'll find the product they're looking for. This means you're more likely to lose the sale.
SMS landing page best practices
The more relevant your landing page is to visitors, the more likely it is to convert. Here's what to keep in mind when designing landing pages for your SMS campaigns.
Landing pages are for conversions
Landing pages shouldn't be a carbon copy of your home page. Since you're focused on driving conversion with a landing page, you should only include the relevant information. For example, if you're running an SMS campaign to increase the sales of a specific collection of products, you should only have the products on the page and not link to any other collections in your online store.
This helps improve conversion rates and increase the ROI of your SMS campaigns.
Get straight to the point
Your about us page doesn't need to be on the landing page. Make the content easy to read and skim. Bullet points and short lines are great ways to get your page's message across without having to write endless paragraphs.
Make the call-to-action (CTA) prominent
A clear CTA makes it obvious to the reader what the landing page is trying to do. If you're sending visitors to a landing page for your software product, the CTA could be "Request a Demo" or "Sign Up" to make it clear that you want them to learn more about your product.
CTAs are best when displayed as buttons, and they should stand out from the other elements on the page. If your page has an orange banner, the CTA should not be orange because it'll be hard to see on the page. Make the CTA easy to see, so customers are more likely to click on it.
A/B test landing pages
You should constantly A/B test landing pages to test their performance. Make use of testing various factors like button placement, messaging, different CTA text, and more to see what drives conversions. Once you pick a winner, you can keep that design for a short timeframe and create other A/B tests as time goes on.
How to use landing pages to run successful SMS marketing campaigns
Landing pages are great to use in SMS campaigns. While landing pages have historically been used in email and PPC campaigns to drive traffic to desktop landing pages, mobile landing pages are gaining traction. Here's how to use landing pages for SMS campaigns.
Mobile comes first
We know it sounds obvious, but we're going to repeat it: make sure to design landing pages with mobile devices in mind. Only a tiny percentage of customers will access your site's desktop version when clicking a link from their SMS app. Your landing page's mobile design should account for typical mobile device concerns such as limited screen space and easy to read text.
Above the fold content matters
Customers will scroll when they see your page, but the content above the fold is going to determine if they scroll in the first place. Attention spans are short, so you want to ensure the above the fold content is clear and drives engagement from your customers. Include a clear CTA in the fold to entice visitors to take action.
Landing page copy should match the SMS message
Your landing page shouldn't confuse customers when they visit your website from an SMS link. If you text customers about a sale for Product A, but take them to product B's page, they're going to be confused. It's acceptable to create landing pages for each unique text you send, so feel free to tailor individual pages to meet the original text's messaging.
Keep forms short
Landing pages are an excellent tool for lead generation. If you're using forms on your mobile landing pages, keep them short. 3-4 fields are more than enough for landing pages. Since mobile devices have shorter screen sizes, customers don't want to fill our multiple fields that take up siginificant screen space. While auto-fill might help drive form completions, it's better to play it safe.
Get better SMS performance with ManyChat
To improve the performance of SMS campaigns, start by optimizing landing pages. With a landing page optimized for SMS conversions, you'll grow your customer base in no time.
To further improve your SMS campaigns' performance, use a tool like ManyChat to implement Chat Marketing and drive more personalized engagement with your users.
Get started with ManyChat today.
The contents of this blog were independently prepared and are for informational purposes only. The opinions expressed are those of the author and do not necessarily reflect the views of ManyChat or any other party. Individual results may vary.