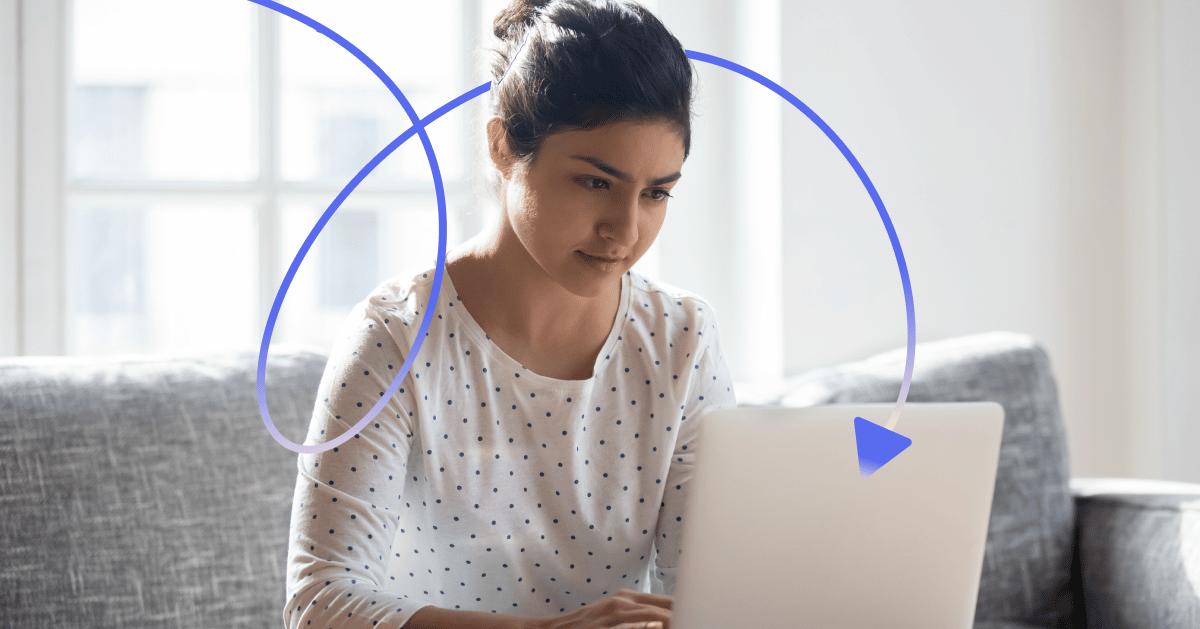 These days, everyone could use a little extra brain power, especially small business owners who have to wear many hats. In addition to worrying about how they'll keep the lights on in the wake of the pandemic, entrepreneurs, consultants, and their teams are pondering which next step to take to continue to grow their businesses.
While our exhausted bodies are telling us to slow down, our finances are pressuring us to speed up. Between applying for PPP loans and continuing to support customer needs, the juggling act to stay afloat in today's chaotic world is a superhuman feat.
To ease the stress of owning and operating a business, one of the most valuable investments you can make in 2021 is in productivity software . After all, why should you complete redundant tasks when you can delegate it to a machine?
With more headspace, you'll free up time to focus on more critical business tasks such as:
Forming strategic partnerships with another brand for greater operational stability.
Staying on top of your financials.
Establishing new lines of business and diversifying your risk.
Mitigating the societal human health risks of the pandemic and its effect on your business.
Here are some low-cost, easy-to-implement tools you should consider using to safeguard your small business.
1. Social media scheduling tools
Social media marketing is time consuming and requires substantial human energy — requiring both left- and right-brained thinking. In addition to curating shareable content, crafting visuals, and writing engaging copy, you also need to monitor analytics, manage a publishing calendar, and ensure that you're sticking to a schedule in order for your strategy to be successful.
Social media is undoubtedly a valuable way to build and strengthen consumer-brand relationships digitally, but if you're spending all your time queuing up tweets, you're missing out on the more creative aspects of your job.
That's why social media scheduling platforms are invaluable for your social media strategy. Software like Buffer, Edgar, or HootSuite help you save time with administrative work while simultaneously optimizing analysis capabilities.
2. Virtual events platforms
Given our current situation, we should all know by now that n-person meetups are unlikely to be a viable marketing strategy. But if you're looking to create a stronger sense of community around your brand, consider hosting a virtual event.
Resources like Hopin and Attendify are great platforms for creating enjoyable, interactive, and completely virtual events; and for increased visibility, try posting your event to sites like Eventbrite.
Virtual events can also be revenue generators for your company. If you use Attendify, for example, publish your blog on the Apple Store Marketplace and charge a fee for people to download your content after the event.
3. Design tools for nondesigners
Design capabilities are more crucial to businesses than ever before. Nowadays, audiences have shorter attention spans, and your visual branding can help your company stand out.
The challenge with most design software is that there's a bit of a learning curve in order to use it, and it's common to need a bit of practice to become proficient with tools like Procreate and Photoshop.
If you're a nondesigner with a desire to make awesome visuals, check out Canva, a web based tool for making graphics, or Shutterstock, a stock photo platform. These resources can help you create appealing graphics without the help of a designer. (Canva offers free subscriptions.)
4. Email marketing platforms
Email is the highest performing marketing channel, but it can also be time consuming. In addition to creating content, you also need a way to manage your lists, stay compliant, streamline opt-ins, queue up campaigns, and share analytics.
An email marketing platform helps you streamline these processes. When first starting out, your business may benefit from using a simple solution like MailChimp, but as your company grows, you may need to graduate to a more sophisticated marketing automation solution like HubSpot.
One of the most important considerations for choosing the ideal email marketing platform is the kind of data you'll collect. For instance, are you looking to integrate your data with your customer relationship management (CRM) software? If so, you may need more than just a basic setup.
5. Online community software
One of the most valuable investments your company can make is an online community. People are spending more time online than ever before, and are looking for ways to build genuine human connections.
Using software, you can build a special brand community and host digital meetups, offer online courses, and provide a forum for people to build connections.
The benefit to building your own community — instead of relying on Facebook or Instagram — is that you have more control over your audience experience. For instance, you can offer an ad-free environment with clear moderation policies.
Examples of community management software include Circle and Mighty Networks.
6. Chatbot tools
As a small business, you most likely spend a certain number of hours answering questions and managing administrative tasks such as scheduling, customer service, and bookings.
One way to simplify these efforts is with a chatbot. Through basic automation technology, a chatbot lends an extra hand by managing customer interactions. Software like ManyChat, for instance, can help you build information flows that streamline conversations.
Last but not least
When choosing a new software for your business, focus on one task at a time. You may experience a learning curve when using a new tool, but the amount of time required upfront outweighs the possibility of streamlining your work — and you ultimately get back hours of your day.
The more time you're able to save, the more space you create for your business to evolve and expand.
The contents of this blog were independently prepared and are for informational purposes only. The opinions expressed are those of the author and do not necessarily reflect the views of ManyChat or any other party. Individual results may vary.