[Case Study] How Lauren Tickner Generated Over $180K in Revenue with ManyChat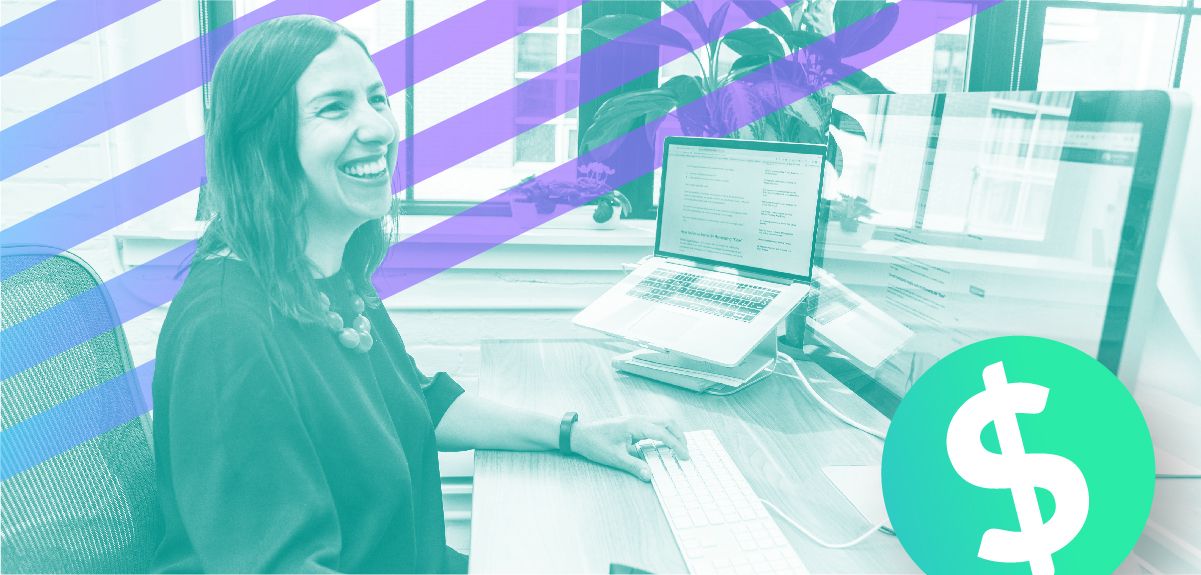 Lauren Tickner is a well-known online coach and Founder of NASDAQ Top 10 Podcast "Impact School."

Her forte is helping entrepreneurs create and scale profitable online coaching businesses.

And she finds ManyChat to be not only a must-have tool for her company, but also therapeutic for her business life.

At first, she was skeptical about chatbots. Her biggest lead source was Instagram, which left a bad taste in her mouth because of Like and Follow bots.

But after months of manual messaging, declining email rates, and a fortunate run-in with a bot builder in London, she decided to revamp her marketing mix with a ManyChat bot.

And it worked. Lauren's new approach has brought in over $180,000 (£150,000) for her online coaching business, and so much more.

Here's how it happened.
The downfall of manual messaging
One thing Lauren prioritizes in her business is making her audience feel valued. So much so that it dictated how she ran her marketing and communications.

With an Instagram following of over 133K, DM's continued to fly in at a rapid rate. And Lauren responded to each one with two thumbs on fire, taking up time and resources she could have been using to grow her business.

As Lauren explained:

"There's only so much time in the day to message people manually. Email sequences are overly complex, especially because so few people actually open them. And I've even been told my email open rates were 10X higher than the norm! I needed a way to automate things, but also make sure people felt supported during each interaction with my brand".
Given that, wouldn't you look for the best automation you could find? Of course you would.

She searched for a creative way to automate client communications and onboarding, without losing her brand's personal feel, and turned to ManyChat to find a solution.
Why ManyChat?
If you were to ask Lauren why she chose ManyChat, she'd tell you a few things:
Easy-to-Use Tools: ManyChat's Ref URL Growth Tool helped Lauren bring in qualified leads from social channels and her podcast. The drag-n-drop Flow Builder made it easy to design onboarding sequences and allow people to pay for the course right in Messenger.
Live Monitoring: Lauren sells coaching services, so people are quick to find a new coach if they feel misguided or undervalued. To avoid that, her team can jump in and answer questions right away. Before ManyChat, potential clients had to wait for an email response or DM back on Instagram.
Improved Retention: The bounce rate for clients in coaching is high. But when you can support clients in real-time and make human-to-human connections, it feels more personal and keeps people around longer.
How Lauren creates meaningful conversations with clients
Lead generation is one of the biggest challenges for any business, so making the experience as friendly as possible when someone shows up on your Facebook Page is important. If you're going to put time and resources into driving leads to your Marketing assets, you want to make the experience memorable.

When Lauren got down to the analytics in ManyChat, she was able to tweak and enhance flows by making user-generated changes in her copy.

"The ability to A/B test copy in ManyChat is incredible: You get instant results compared to testing a landing page. It allows you to see what people respond to and the buttons they click so you can better your bot copy and sales pages. It helps me get to know my audience better and use the different words they use."
By refining her messaging, Lauren's Messenger bot has been able to qualify leads faster and book more sales calls around the clock, plus provide a better experience for her potential clients. Improved nurture sequences have resulted in more interest in applications for open spots and higher-quality clients she wouldn't have reached before.
Ready to get more clients for your coaching business like Lauren? Sign up for a free ManyChat account and build your bot today.

The contents of this blog were independently prepared and are for informational purposes only. The opinions expressed are those of the author and do not necessarily reflect the views of ManyChat or any other party. Individual results may vary.