How Much Do Instagram Ads Cost? (And How to Lower Your Spend)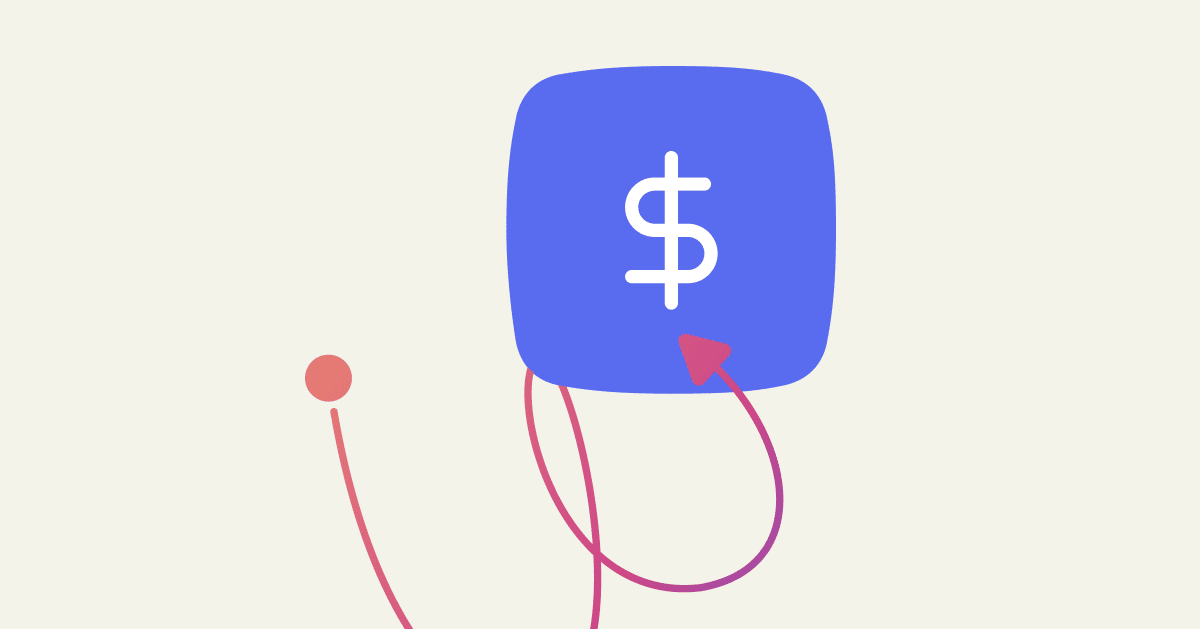 It's predicted that Instagram will account for 39.7% of Facebook's advertising revenue in 2021. The advertising platform is predicted to make a whopping $18.16 billion in ad sales.
Instagram ads are clearly booming. But the real question is: How much do they cost marketers, and are they worth it?
It can be all too easy to blow a marketing budget on poorly thought-out ad campaigns, prompting you to give up before you've even had a chance to generate engagement and conversions.
While there's no one-size-fits-all answer to how much Instagram ads cost, knowing how to properly set up an Instagram ad campaign, land on a sensible budget, and optimize your ads will help you generate the best possible return on investment (ROI) — and that's exactly what we'll cover in this guide.
Table of contents:
How much do Instagram ads cost?
Are Instagram ads cheaper than Facebook ads?
Is Instagram advertising worth it?
How are Instagram ad costs calculated?
6 tips to lower your Instagram ads cost.
How much do Instagram ads cost?
The average cost of Instagram ads vary and depends on some variable factors — the most important one being the pricing model you choose for your campaign.
Marketers have the choice of two pricing structures for Instagram ad cost:
Cost-per-click (CPC): You'll be billed every time a user clicks on your ad.
Cost-per-mille (CPM): You'll be billed every time your Instagram ad gets a thousand impressions.
According to a study by Socialbakers, the average CPC for Instagram depends on the placement of the ad itself. CPCs for Stories hover around 45-50 cents. For feed posts, it's slightly more expensive coming in at around 60 cents.
CPM for Instagram Stories hovers around $1-$1.15. Again, it's more expensive for Instagram feed posts, with CPM somewhere around the $1.70 mark.
Wondering which pricing model is best for your business when figuring out Instagram ad cost?
Generally speaking, CPM usually turns out to be the more expensive pricing model since you'll be charged every time someone views your ad, which is likely to occur more often than someone clicking it.
On the other hand, the CPC model is best if you're on a tighter budget and only willing to pay when a user completes an action (i.e., clicking on your ad).
Regardless of which billing method you choose, keep in mind that the costs listed above are average figures provided for general guidance. Instagram advertising costs can fluctuate based on a variety of factors and your actual costs may be higher or lower than those averages.
Are Instagram ads cheaper than Facebook?
On the whole, Instagram ads are more expensive than Facebook. However, the position of each Instagram or Facebook ad plays a role in its average cost.
Research found that both Instagram Feed and Story ads have a higher CPC than Facebook News Feed, Video Feed, and in-stream ads.
However, Instagram does provide better engagement opportunities (such as a high-quality Instagram story) for brands.
Within the U.S., the advertising platform encourages users to spend more time on it, and it's predicted that the average time each user spends on Instagram each day will grow by 13.8%. Facebook falls behind at just 4.3%.
Given its new Stories and Lives features, Instagram users are spending even more time on the platform, giving marketers new opportunities to engage with them via ad campaigns.
Is Instagram advertising worth it?
The short answer is: Yes.
The more thorough answer is: It depends on your business's ad campaign goals and budget.
According to a Smartly Report, 29% of marketers spend the majority of their advertising budget on Instagram. In fact, 21% see the best return on assets (ROA) from Instagram. Why? Because Instagram has a potential advertising reach of 1 billion monthly active users, with some 23.92% of the world's active mobile internet users access Instagram every month.
Not only that, but brands targeting younger demographics (ages 13-17) can reach an audience of up to 83 million. In the U.S. alone, 75% of Instagram users are in the 18-24 age bracket.
Stats aside, here are some other key reasons why Instagram ads are worth the cost.
Advanced targeting options
Because Instagram is owned by Facebook, you're able to use Facebook's Business Manager to set up your ad campaigns. This gives you access to advanced targeting features to help you narrow down your target audience.
Advertisers can apply filters to target Instagram users based off their:
Location.
Age.
Gender.
Interests.
Job title.
Connection to an Instagram account.
eCommerce brands should consider using the interests filter to show ads to people most likely to make a purchase. For instance, if you're selling sneakers, instead of just showing your ads to users who like sports, you could specifically target Instagram users who like to go running or play basketball.
Solid click-through rates
The click-through rate (CTR) is the percentage of people who saw your Instagram ad and clicked it. And it goes without saying you want this number to be as high as possible.
The good news? Instagram ads maintain strong CTRs, with averages hovering around 0.32% for feed posts and 0.26% for Stories. (Although these stats may seem low, remember that if your run CPC campaigns, you only pay for the clicks your ads receive.)
While reports on how CTRs compare across both platforms vary, Facebook News
Feed posts have the highest average CTR of 1.7%. Instagram Stories hover around 0.25%.
How are Instagram ad costs calculated?
Instagram takes several different factors into account when calculating how much they'll bill you for each ad, including:
Targeting
Some Instagram audiences, industries, and demographics are naturally more competitive and, therefore, more expensive to target. You're in competition with more advertisers for the same advertising spot.
For instance, ads for highly saturated markets (like nutrition or women's fashion) will cost more than other niche industries.
The age, gender, and location of your targeting also plays a role in your Instagram ads cost. For example, given the platform's popularity with millennials and Generation Z, Instagram ads targeting these generational groups are likely to be much more expensive than those targeting others.
Similarly, reaching a B2B audience might be more expensive than B2C. There are fewer businesses on Instagram than people, making it more expensive to target a B2B audience.
Ad placement
There are different places to advertise on Instagram. When choosing where to place your advertised Instagram post, you'll be asked to choose between:
Stories.
Instagram Feed posts.
The Explore page.
IGTV.
The more frequently-visited placements cost marketers more to place their ads. And for this reason, Instagram Story ads tend to be cheaper than Feed ads because fewer marketers opt to place their ads there.
According to one report, 73.7% of total ad spend in Q4 of 2020 went to the main feeds on Facebook and Instagram. Instagram Stories, on the other hand, claimed 10.9%. Since fewer marketers are choosing to spend their ad budget on Instagram Stories, this makes the advertising cost go down.
Relevancy
A relevance score is how relevant Instagram thinks your ad is to the target audience.
To keep users engaged on the platform, Instagram wants to make sure ads are as relevant to users as possible, and bases your overall score on how users react to your ad.
Positive reactions including liking, commenting, and clicking increases your relevancy score, while any negative actions, like hiding the ad, cause your relevancy score to go down.
The more relevant an ad is to the user, the more confident Instagram will be in delivering it to them, therefore reducing the cost.
Ads with a high relevancy score (6+) will always be given priority over those with low scores. Alongside cheaper advertising cost, you'll also drive more clicks to your website and ultimately increase leads.
Estimated action rates
An estimated action rate is the attention that Instagram predicts your ad should be getting. Instagram's advertising algorithm compares your ad to your industry, similar ad types, and evaluates your target audience.
The exact algorithm is only known by a few people at Instagram and Facebook.
The crucial point is that if you underperform their estimates, or use clickbait in your campaigns, Instagram lowers your relevancy score. Alternatively, if you outperform it, your relevance score increases.
Performing some competitor analysis of your own is key at this stage. It's hard to outdo the competition if you're not clear on what you're up against.
Time of year
Competition for advertising space increases around the holiday season (especially Christmas), so you can expect to pay more for Instagram ads during these times. More businesses compete to target similar groups of Instagram users, which increases the CPC and CPM of each ad.
For example, in the UK, CPM for Instagram ads spike from $3.08 to $5.53 around the holiday season (towards the close of the year.) Similarly, users tend to engage with Instagram more during the week than on the weekend, and, theoretically, you can expect to pay more to run an Instagram ad on a Thursday evening than on a Saturday morning.
When you're choosing times to run your ads, consider how holidays may impact your ad budget.
It will take some trial and error to ensure you're targeting your audience when they're most likely to be online, while also making sure you don't exclusively run ads at the most expensive times.
Read more: 8 Social Media Campaign Ideas to Skyrocket Sales
How to lower your Instagram ads cost
Now that you have an idea of how Instagram ad costs are calculated, it's time to figure how you can get the most bang for your buck without compromising on results.
Here are a few things to keep in mind that can reduce your Instagram ads cost:
Choose the right campaign objective
Fine-tune your targeting
A/B test ad placements
Use automatic bidding
Write ad copy based on customer data
Match the landing page to your ad
1. Choose the right campaign objective to appeal to an Instagram user
You'll be asked to choose an objective when running a new Instagram ad campaign. This can be anything from generating brand awareness to increasing post engagement and video views.
While it might sound like a fancy way of organizing your campaigns, the objective you choose impacts the success (and cost) of your Instagram ads.
Instagram's advertising algorithm uses the campaign objective to decide which people are most likely to complete that goal. For example, if your campaign objective is to generate link clicks, Instagram will prioritize showing your ad to people who have a history of clicking links from the Instagram app.
By only reaching people most likely to complete your campaign objective, you reduce the amount you spend (and put your budget to better use.)
2. Fine-tune your targeting
The goal of most Instagram ads is to reach an audience that will be interested in the products or services you offer. So, to improve the chance of reaching your ideal users, you need to target people based on a few different qualities.
Make sure your business's Instagram account is linked with its Facebook account to access the advertising platform's advanced targeting tools.
Within Facebook Ads Manager, you can target users with a number of different filters:
Demographics: Show your ads to users based on their gender, age, marital status, and income.
Location: Choose to target a whole country, city, or zip code — like those near your brick-and-mortar store.
Behaviors: Target Instagram users who have taken specific steps already, such as browsing your site or viewing your products.
Lookalike audiences: Target individuals with similar qualities to an existing group of customers, but who haven't yet discovered your offering.
Interests: Match your Instagram ads to your target audience's interests.
Custom audiences: Import information, like email addresses and phone numbers, to target users who you know are already interested in your business.
Things will get expensive if you're targeting anyone and everyone; instead, improve your ad relevancy for each Instagram user, and make sure you're being specific in who you target.
Zeroing in on a precise target audience means your ads will be more likely to reach people interested in your products and services. In turn, your ads will be more relevant, resulting in a lower CPC or CPM for each Instagram advertising campaign.
3. A/B test which ad placement has the best ROI
We briefly touched on the fact that some Instagram advertising placements are cheaper than others, and that it's typically cheaper to advertise on Stories (hence why in 2020, 29% of total ad spend on Instagram was invested in Stories). This ad format got more than one-third (35%) of the total ad impressions.
The only way to know which advertising placement works best for you, though, is to test it to determine Instagram ROI.
Start with an Instagram advertising campaign that reaches all four placements:
Stories
Instagram Feed posts
The Explore page
IGTV
Instagram will automatically place your ad in the placement it thinks will perform best, so run your campaign long enough to get data on each spot for Instagram ROI.
Once you've run different versions of your ad, evaluate which placement helped you accomplish your ad campaign's ultimate goal. You'll feel more certain about where to allocate your ad budget once you have real data to back up the ad placements your target audience responds best to.
Additionally, when you're at this stage, A/B test other elements like the ad format. Test whether single image, carousel ads, and a different call to action (CTA) has an impact on your ad cost and Instagram ads ROI.
4. Use automatic bidding
How much should you budget for your Instagram ads?
Lack of previous ad data or Instagram marketing know-how can make it more challenging to choose the correct bid amount. In these situations, it's not unusual for marketers to bid more than they need to and let their Instagram marketing costs spiral out of control.
Luckily, Instagram's advertising manager allows you to use automatic bidding. With this option, the algorithm will optimize your Instagram ads the best it can, using the tons of data it has available, and deliver them in the most cost-effective way.
Once you have some experience running Instagram ads, you can opt for manual bidding to give you greater control over setting maximum and average bids. Or, if you want to manually bid on ads but are concerned about your Instagram ad budget escalating, set up a daily budget. This ensures that you stick to your campaign budget and won't pay more than what you've decided.
Alternatively, lifetime budgets for your ad sets can also help lower costs. This kind of budget helps Instagram find the cheapest times to show your ad, therefore lowering your CPC or CPM.
Regardless of what Instagram ads could cost, always set your budget to a fixed amount to avoid overspending. Your campaigns will turn off once you hit that amount.
Read more: Top 9 Social Media Marketing Tips to Grow Your Brand
5. Survey customers to write compelling ad copy
In order to be relatable and relevant, your Instagram ad copy needs to match the language of your target audience.
An eCommerce fashion business targeting teenagers will need to adopt a different communication style than a B2B brand targeting CEOs, for example.
Spend time interacting with customers to further your understanding of how they communicate.
Run customer surveys to identify their language, tone of voice, and use of abbreviations before working it into your ad copy and CTAs. You want the Instagram ad to be a reflection of your target customer.
Remember: The more compelling your ad copy, the more likely users are to interact with it. Interactions improve your relevancy score, drive down your costs, and make conversions more likely.
6. Match the landing page to your ad
Want to hear something interesting? The success of your ad doesn't just rely on the ad itself. Sending people to a poorly constructed landing page has just as bad of an impact as anything else.
Let's put that into context and say you're running an Instagram ad that promotes your content writing webinar. If you direct people to a sales page, most people will hit the "back" button and return to Instagram.
As Facebook's advertising guidelines states: "Directing people to irrelevant content or an unexpected landing page can create a confusing and negative experience."
This impacts your Instagram ads cost. If Instagram's advertising algorithm thinks your ad isn't relevant to the target audience, or people react negatively to it, they'll charge you more to run the campaign.
Stop paying over the odds for your Instagram ads
Creating successful Instagram ad campaigns is both an art and a science.
While there are certain rules to follow when it comes to setting reasonable budgets, it'll ultimately take some trial and error before you strike the right balance between Instagram advertising costs and your ROI.
Create your first ad campaign and start to optimize it for your audience. Keep an eye out for important metrics like engagement rate, relevancy score, and ad frequency with the end goal of generating more revenue at a lower cost.
Grow your Instagram following and make sales with Instagram Automation by ManyChat. See if your business is eligible by applying below.
The contents of this blog were independently prepared and are for informational purposes only. The opinions expressed are those of the author and do not necessarily reflect the views of ManyChat or any other party. Individual results may vary.