How to Increase Email Click-Through Rate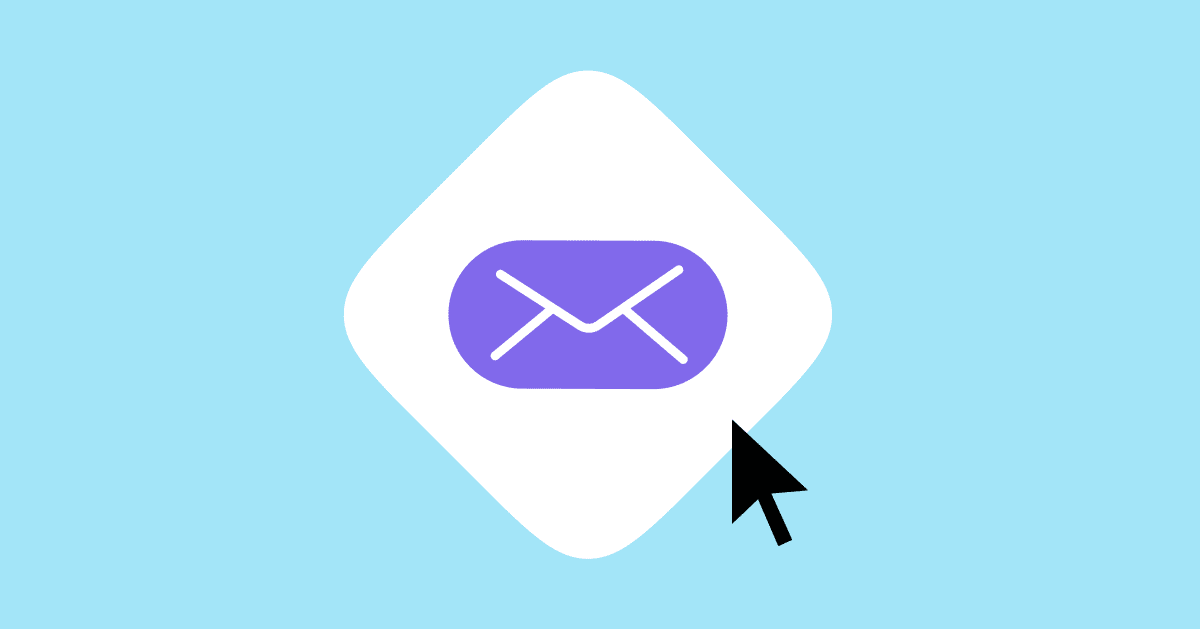 Email continuously ranks as the marketing channel with the highest return on investment (ROI). That's because it's a permissioned channel — people on your contact list explicitly opt in to receive communications from your company — which means recipients genuinely want to hear from you.
One of the most important metrics in your email marketing campaign is your click-through rate (CTR). This number quantifies whether people are interested in your messages and promotional offers. From an audience journey perspective, a click-through rate tells you if people are visiting your website upon receiving your email communication; or, in other words, readers are clicking on your email links.
When you architect your email marketing campaigns, CTR is an important KPI (key performance indicator) to measure and optimize. Here are some tips on how to increase email click-through rates for your campaigns.
What is a click-through rate?
A click-through rate is a calculation of the number of clicks links in your email get, divided by the number of times an email has been viewed. Your CTR communicates whether your audiences find your offer engaging, relevant, or valuable, all of which illustrates how effective your emails are. 
When you measure the outcome of a marketing campaign, it's important to understand the backstory and  the metric components you're analyzing to better optimize campaigns and hit revenue objectives. 

You can calculate a CTR a few different ways for a single link or across multiple links in a campaign. To better visualize this concept, consider the following email marketing campaign from Namecheap.


You can calculate a CTR for each of the five links individually to see the effectiveness of each offer, or you can group the links together to calculate a CTR for the entire campaign. Both data points are valuable for creating a successful campaign, as each individual link influences the success of the overall campaign.
You can also calculate an email click-through rate as the number of clicks divided by the number of delivered emails, as is the preferred method of many email marketing platforms. So make sure that when you track this number, you understand what is influencing your math. 
And it's always good to double-check how your email marketing provider calculates and displays CTRs. For instance, Mailchimp publishes extensive documentation of the calculations used in the platform's metrics. 
For a deeper discussion of email marketing metrics, and how your CTRs fit into a larger quantitative picture, take a look at the YouTube video below:
Tips for increasing email click-through rate 
To optimize your email campaign KPIs, it's important to focus on the human drivers behind your metrics. Why are certain links in your campaigns getting more interest than others? Are there design considerations to keep in mind such as people clicking links on the top or bottom of an email template? Remember that clicks communicate stories about humans. With this in mind, here are a few tips to help you increase your email campaign click-through rate.
1. Tailor your content to your audience
The ManyChat team has written extensively on the importance of personalizing your email marketing campaigns. Recently, Backlinko and Pitchbox conducted a study of 12 million email campaigns and looked at personalization as a variable.
The study found that personalized subject lines boost response rates by 30.5%, and personalized message bodies increase response rates by 32.7%.
One impactful step to take in your email marketing is to ensure that your campaign offers (i.e. your links) are relevant to the people reading your content. A simple solution is to segment your campaigns based on prior behavior, purchase history, or communicated interests.
Not sure how to calculate this information? Conduct a survey or interview members of your audience to gain a better understanding of what information or content is most relevant to them.
2. Send a follow-up email
These days, attention spans are spread thin. So if you send a promotional email and your click-through rates are low, don't sweat it. According to a recent analysis from Campaign Monitor, the average email open rate across its customer base is 18%, relative to the average click-through rate that's only 2.6%. 
If you'd like to increase your campaign performance, consider sending a follow-up email. This tactic is particularly effective if you're running a deadline-driven promotion with an expiration date. 
At ManyChat, we've written extensively on how to send follow-up emails without being annoying or after no response. One analysis we reference is this study of 12 million outreach emails from Backlinko, which found that emailing the same contact multiple times leads to twice as many responses.
Another approach is to send a reminder notification, like the example below for an Aether Apparel sale deadline.

3. Improve your design experience 
When it comes to creating great digital content, design matters. Are you bringing attention to the right information? Are you simplifying complex information so that it's easy to digest?
Design isn't just about looking pretty. When used strategically, your visual experience creates a more compelling reading experience, reduces cognitive overload, and inspires action.
Consider the term "design thinking" from IDEO, a global design company renowned for its creative capabilities. 
"Design thinking is a process for creative problem solving," wrote IDEO. "In employing design thinking, you're pulling together what's desirable from a human point of view with what is technologically feasible and economically viable. It also allows those who aren't trained as designers to use creative tools to address a vast range of challenges."
Design thinking begins with asking questions about your reader experience. Is your content easy to read and understand? What might be stopping your readers from taking action?
To answer these types of questions, use a heat mapping tool to diagnose friction in your design or conduct qualitative interviews.
By understanding your audience's needs, you can use design to improve your email click-through rates. And rather than start from scratch, work with existing tools and templates that incorporate design best practices. Check out this curated list of email newsletter templates and design tools to create high-performing designs.
Focus on the intent behind actions
Every click is an action that expresses intent. If you manage an email marketing campaign, you can, of course, influence your audience's decisions, but simply adding extra links or buttons may not be enough to improve your KPIs if your core offer isn't strong enough.
For this reason, the best way to improve email marketing CTRs is to focus beyond the numbers and think about the "why."  Why will the audience care about this content? Why is it beneficial or helpful?
Remember, people are multidimensional and their thoughts and actions are driving every click.
Deepen your customer conversations by creating a chatbot. Try ManyChat for free, today.

The contents of this blog were independently prepared and are for informational purposes only. The opinions expressed are those of the author and do not necessarily reflect the views of ManyChat or any other party. Individual results may vary.