How to Choose the Best MailChimp Alternatives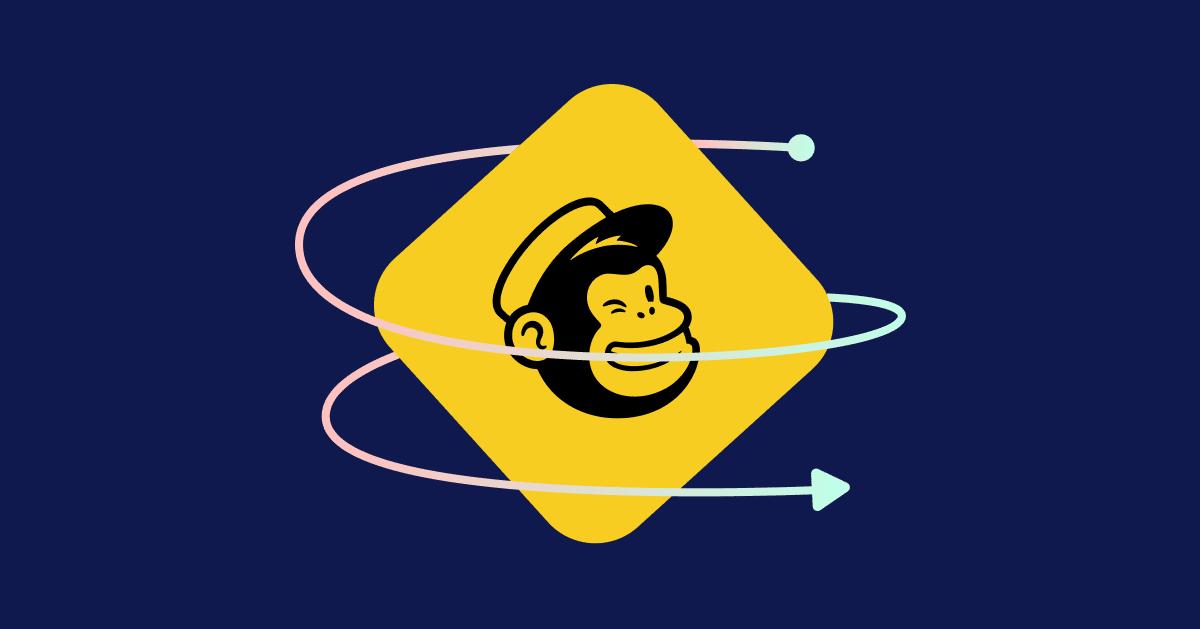 Even with newer marketing channels like SMS and social media popping up, email marketing is still proving to be a powerful channel for small and large brands. While some might be concerned that email is on its way out because of SMS marketing and younger generations' propensity to make purchases through SMS, email is here to stay. One tool that's helped businesses with email marketing is Mailchimp. Thanks to its simple interface, automation features, and customizable templates, Mailchimp makes it easy to start an email marketing campaign.
So, why are users leaving Mailchimp?
Why are people switching away from Mailchimp?
While MailChimp has been a staple for over a decade, many brands and businesses are switching platforms due to its policy changes, pricing, and lack of specific features. Therefore companies are moving away from Mailchimp to other comparable email marketing solutions that can provide more of what they need.
Mailchimp users aren't too happy with the change in the pricing policies or revamped some of the features in its different plans. Instead of being charged for a total subscriber count, as is typical of email marketing tools, Mailchimp has set up a new metric called "audiences" to determine charges.
Previously, Mailchimp users were only charged for subscribed emails, but now they have to pay for unsubscribed emails. What's more, legacy users of Mailchimp won't continue to be grandfathered in with the pricing plans they signed up with and are required to adjust to the new pricing options.
Double counting audience members in separate lists
When a user has multiple audiences, Mailchimp counts each contact separately for different audience segments. This means that if you have 100 of the same contacts in two different audience segments, Mailchimp will count them as 200 contacts rather than just 100. This double-counting causes you to pay more for Mailchimp. Most other email marketing tools don't double count contacts, so it's understandable why Mailchimp users are unhappy with this new counting error.
Lack of a visual flow builder (i.e. drag & drop builder)
Creating a visual workflow is a project management technique that makes it easier for you to get an overview of all your processes and make the best use of analytics. Having a visual flow builder in your email marketing automation tool helps you visualize the steps involved in your email campaigns and creates a map of your whole journey. Mailchimp, unfortunately, lacks this feature, and those who want their processes to be easier, are switching to other platforms that provide a visual flow builder.
No native integration with Shopify
Native integrations allow software to talk to each other by sending data inputs from one to enhance the other's functionality. Having a native integration simplifies connecting two software without looking for other ways to do so. Shopify is a widely used eCommerce platform, but, unfortunately for Shopify users, Mailchimp removed their native integration with Shopify due to a dispute.
This means that Mailchimp users who would like to integrate Mailchimp with Shopify have to rely on third-party apps to do so. This is one reason why Shopify users are switching from Mailchimp to other email tools, like ManyChat, that offer native integration with Shopify.
Mailchimp alternatives for small businesses
It might not be feasible for small businesses to pay hundreds of dollars per month for an email marketing service. Its best bet is to sign up for a free plan that gives you access to a limited number of features.
One such alternative is Moosend. WithMooSend's free plan, you can have up to 1,000 contacts and send unlimited emails to run your email marketing campaigns. And Moospend doesn't include its branding in your emails, giving your messages a more professional and personalized look.
Other Mailchimp alternatives suitable for small businesses include Mailjet by Mailgun, ConvertKit, and MailerLite. Mailjet allows you to send transactional emails in its free plan; however, you are limited to 6,000 emails per month.
If you're looking for an alternative to Mailchimp that's just as simple to use, MailerLite is a great option, which allows double the emails per month compared to Mailjet, and is built to make email marketing management easier.
Mailchimp alternatives for eCommerce
Running an eCommerce business and need a new email marketing tool? Consider using ManyChat. In addition to providing email templates, ManyChat provides customizable sign-up form templates and offers predefined setup options to deal with eCommerce situations like customer win-back campaigns and order confirmations.
ManyChat: The best Mailchimp alternative
ManyChat is one of the best Mailchimp alternatives available. It not only provides competitive pricing but also offers features that are missing in Mailchimp. The details of some of these features, like Shopify integration, omnichannel campaigns, and a visual flow builder, are below.
Omnichannel campaigns (SMS, Messenger, and email)
Running omnichannel drip campaigns allow businesses to connect to customers through several different touchpoints, increasing a campaign's efficacy. By including the live chat feature, SMS, and email, you can increase customer engagement to a higher level.
Additionally, ManyChat lets you build bots that provide 24/7 customer support like answering queries and perform marketing functions such as product recommendations based on user behavior.
Shopify integration
Unlike Mailchimp, ManyChat offers native integration with Shopify, meaning you can connect ManyChat to your Shopify store without using a third-party application. By integrating ManyChat with Shopify, you can build ads that target audiences based on similarities they share with your buyers.
And ManyChat's automation features make it easier for you to connect to Shopify customers through their preferred channel at any time. Regardless if your customers use email, chat, or SMS, ManyChat allows you to connect with them through all of these channels.
Zapier integration
Zapier is a third-party app that acts as a connector between different software. ManyChat has an integration with Zapier, which makes it easy for ManyChat users to connect with more than 800 apps, like Google Sheets, Slack, and ActiveCampaign, supported by Zapier. Moreover, with Zapier, you can connect ManyChat to the CRM of your choice and synchronize your leads.
Visual flow builder
Unlike Mailchimp, ManyChat offers a visual flow builder that allows users to have a bird's eye view of interactions without switching between individual messages. Instead of using multiple methods to start one flow, with ManyChat, you can see it all as one starting step.
The flow builder's various features, like Smart Delays, Conditions, and Randomizer, are easy to use. The single-branched flow makes it super convenient for users to understand all running marketing automation workflows.
Conclusion
The performance of email as a marketing channel has remained unquestioned to this day. However, to make the best of email marketing, it's important to choose the right software.
A few things to consider while selecting an email marketing software for your business are:
Whether or not the software provides a free trial
If it allows you to build landing pages through a landing page builder
How many contacts are allowed in different pricing plans
The quality of the platform's customer support
The next important thing is to see which of these features align with your business goals and will give you a higher ROI. Only after considering all these options should you choose the email marketing software that's suitable for your business.
To get started with ManyChat's email, SMS, and Messenger marketing features, click the button below.
The contents of this blog were independently prepared and are for informational purposes only. The opinions expressed are those of the author and do not necessarily reflect the views of ManyChat or any other party. Individual results may vary.