Turning Followers into Customers: Your Omnichannel Strategy for Instagram Automation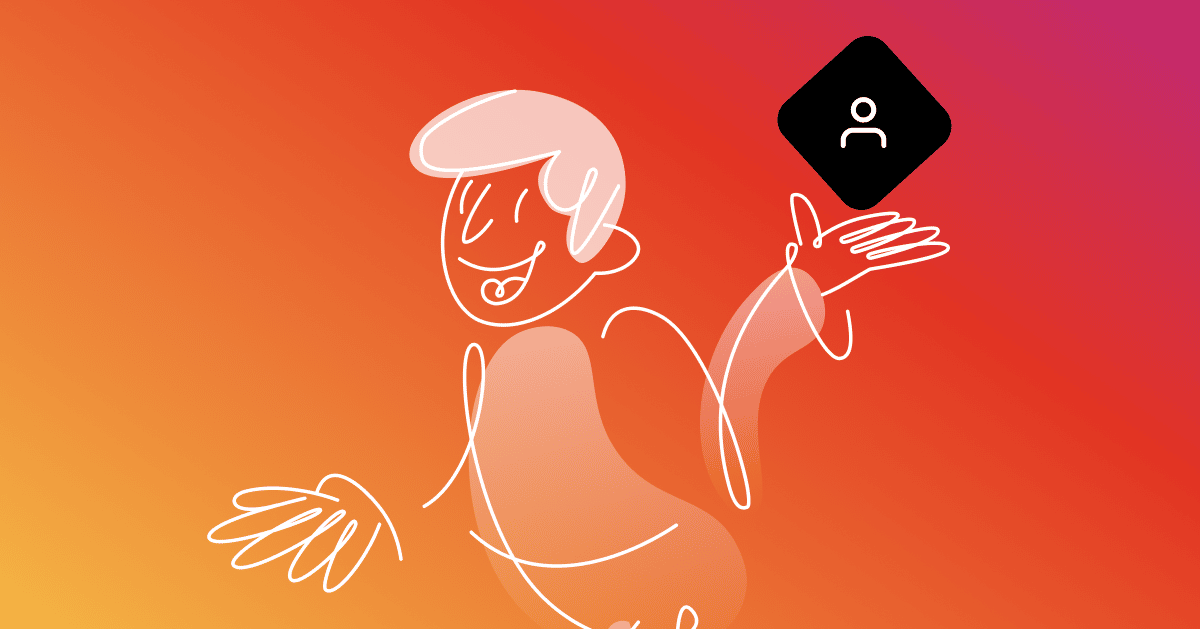 It doesn't matter if you've tried every marketing technique in the book. If you're not getting customers from Instagram (IG) successfully, you're stuck at square one.
Many marketers invest significant time and effort trying to attract people to their products on Instagram but neglect to take the extra step to convert them.
With nearly 83% of people using Instagram to discover products and services, you'll want to convert followers to customers quickly. Otherwise, you'll just end up with some impressive vanity metrics (like a large IG following).
Thanks to the introduction of Instagram Automation by ManyChat, marketers can now integrate their marketing systems with Instagram. This guide will explain how to build out an omnichannel customer journey that links IG to your other marketing channels.
Why go omnichannel?
The Salesforce State of the Connected Customer report revealed that 40% of customers won't do business with your brand if they can't connect with it on a preferred channel. Leads may discover your company through an Instagram Story or feed post, but that may not be where they always want to interact with you.
Pulling leads out of Instagram has been historically challenging. Instagram's API didn't allow many outside tools brands could use to get followers out of the platform and into marketing systems. It wasn't until Facebook merged Messenger with Instagram DMs that this limitation changed.
Now, brands can interact with followers through Instagram Messenger using automations and live chat, offering them a unique opportunity to collect followers' information and follow up on other channels. A data-driven, 360-degree view of customers is key for building meaningful relationships outside of Instagram.
Going omnichannel with Instagram Automation by ManyChat
With Instagram Automation, ManyChat connects Instagram to your entire marketing funnel automatically. You only need to set up a campaign once inside Flow Builder, and the automated campaign runs on its own. 
Let's look at some ways you can use Instagram Automation to create an omnichannel experience.
Instagram ad to email list
One way to use Instagram Automation is by collecting viewers' information from ads. Say you're running a Story ad for a lead magnet. You want to acquire people's phone numbers and email addresses so you can follow up with them on other channels.
To deliver the lead magnet, you can create a flow inside of ManyChat that asks for the viewer's email address to receive the ebook. If you implement Keyword Automation, the viewer only needs to type in the word "ebook" to start the conversation.
You can set this up in Flow Builder by taking the following steps:
First, create your Starting Step with Instagram Keyword "ebook." Then build the conversation.
When creating your Email input message, be sure to Save Email to System Field. This will allow you to deliver the ebook straight to the requester's email address.
You can send the email through ManyChat email or a third-party email provider. ManyChat integrates with many services, including ConvertKit, MailChimp, Klaviyo, and ActiveCampaign, among others.
If you're building in ManyChat, you'll want to continue the flow after the viewer submits their email address. To do so, add a Condition block that checks if the viewer gave you their email address and confirms that they want the ebook. Create a tag after the Email input message, then use the Condition block to ensure the email recipient has that tag.
Once the conditions are met, the flow will automatically send the email from your ManyChat account.
Instagram ad to SMS contact list
Getting a viewer's phone number requires a similar setup in ManyChat. Granted, people likely won't want an ebook delivered by text message. But they might like to receive a promo code or discount through SMS.
Just like with an email flow, you'll want to set up a User Input reply for a phone number. Use a Condition block to check the person opted in for SMS, then send the follow-up message containing the discount or promo through text.
Organic Instagram content to contact list
Collecting contact information from organic Instagram content is similar to acquiring it from an Instagram ad. You can use the same flows as pictured above, but you'll need to tweak the creative assets a bit.
Here are some ways to use organic Instagram content to elicit engagement:
Organic Story to Messenger
Instagram Stories are a great way to drive traffic to your IG Messenger experience. Create an organic Story that encourages followers to message you in Instagram Messenger. Using Keyword Automation, you can include the phrase '"DM us the word 'XYZ' for more information" in any creative assets. 
When someone enters the keyword into the chat, a bot will send them a follow-up message.
This is how you can ask for more contact information and send it to your CMS automatically.
Comments
Ever wish you could get more value from your comments? Now you can. ManyChat's Comments Growth Tool lets you respond to comments in Messenger, so you can kick off a conversation and learn more about your followers.
Data to CMS
The information you can collect from followers on Instagram isn't limited to phone numbers, email addresses, and first names. ManyChat's User Input fields let you acquire any type of information you need. The more information you have, the more you can personalize your followers' shopping experience with your brand.
User Inputs power the entire conversation in Flow Builder. You can collect demographic data like location, gender, and age, or intel on your followers' goals, challenges, and experience levels with different topics. Businesses can use this information to write more targeted copy or send tailored offers through any channel.
If you're using the ManyChat CMS, all the information is stored in your Audience tab.
A single profile contains all a contact's information, allowing you to see everything about them in one glance.
As mentioned previously, ManyChat also integrates with other CMS's like Hubspot and ActiveCampaign. You can quickly send data from your ManyChat account into your CMS, then use it in campaigns on multiple channels.
Final thoughts
Instagram Automation for ManyChat is a terrific tool for brands to boost the ROI from their Instagram marketing programs. It's the only tool that helps you collect information from your followers that you can use to personalize campaigns on other marketing channels.
This type of customization is exactly what people are looking for. And it's exactly what's going to help you turn more followers into customers for your brand.
Grow your Instagram following and make sales with Instagram Automation by ManyChat. See if your business is eligible by applying below.
The contents of this blog were independently prepared and are for informational purposes only. The opinions expressed are those of the author and do not necessarily reflect the views of ManyChat or any other party. Individual results may vary.