Everything You Need to Know About Facebook Ad Guidelines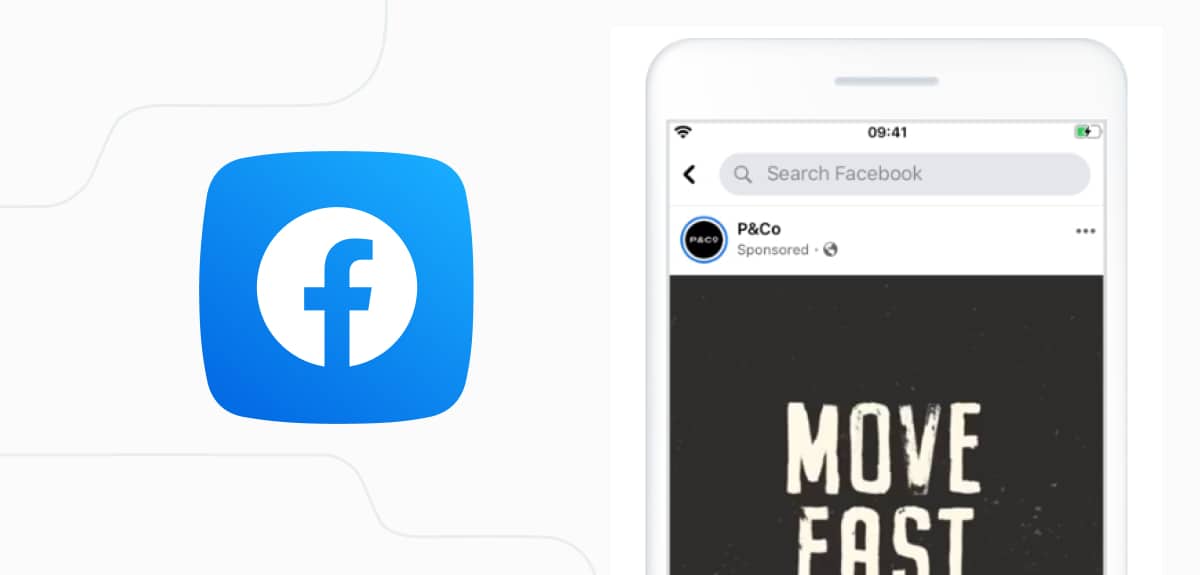 Social media marketing is where it's at right now and businesses of all sizes are opting in. One of the many advantages of advertising on social media is the costs being lower than traditional marketing efforts. Each social media platform has its own marketing guidelines in place and it seems that they are constantly changing. Even though costs are lower, it can be a beast to navigate the logistics of advertising rules.
Is there a science to successfully advertising on Facebook?
It turns out that taking marketing efforts to Facebook is both an art and a science.
Don't worry, we're not going to keep these guidelines to ourselves. If you're willing to read to the end of this article then you'll walk away with the wisdom of a guru—a Facebook advertising guru.
Facebook Factors for Advertisers
If you are going to run a successful ad campaign on Facebook then it's important to understand how Facebook gleans information from your target audience. When your team applies to run an advertisement on Facebook, you will be asked to provide 11 areas of information about your business' customer demographic. This information will then be disbursed to target the users that meet your target audience.
Facebook currently uses these factors for advertisers: location, age, birthday, sex, keywords, education, workplaces, relationship, intersted in, languages, and connections.
Getting Started
It's important to start with a firm foundation before building a Facebook ad. The building materials for the foundation may seem obvious, but without them the ad won't generate the desired outcome.
Facebook prohibited material. Be sure to research the material that Facebook will not allow to be published. The guide can be found under Advertising Policies.
Review Facebook Ad policies. Before you begin creating your ads, it's important to know the policies that Facebook has in place regarding prohibited content. These policies can be found under Advertising Policies by navigating through your business or personal Facebook page.
Assess costs. Before your team strategizes message and branding, you need to establish your budget and the life of your Facebook ad campaign. Luckily, Facebook has set up its ads to be generous with flexibility for businesses of all sizes and means. Facebook allows businesses to set up a Campaign Spending Limit or an Account Spending Limit.
Know your audience. Just as you did when you brand your business, it is important to know your target audience. What has market research shown about your intended demographic? Find out what your desired audience responds best to in marketing.
Create Your Ad
Now that your team has taken care of the basics, it's time to let your hair down and create your ad. We've decided to shake things up and provide you with a fun checklist.
State your objective. Facebook will want to know why you are setting up an advertisement. Is it to raise brand awareness or increase your overall reach?
Know the ad dimensions. Facebook has strict requirements on the size of ads, text size, and length of copy. These dimensions can be found under Advertising Policies on Facebook.
Have great ad copy. Potential customers, donors, or whomever your target audience needs to have a call of action presented to them. Seeing an ad isn't engaging enough. Engaging copy is what sells the ad.
Speak directly to your target demographic. One generalized ad isn't going to bring in sales. This is where you personalize your ad to the audience that you want to read it. Take the branding that you have in your tool belt already and build on it using Facebook's requirements.
Create multiple ads. Having a few ads backstage and ready to go at any time is a wise move. It may take trial and error to reach your intended audience in the beginning.
Study ad guidelines specific to your industry. Facebook isn't fond of some advertising techniques. For example, for those in the health industry, Facebook frowns upon unrealistic before and after photos. The reasoning is that this can teeter on the line of false advertisement. Study to see if Facebook has a policy for your particular industry.
Be Personable
What helps to drive ads to the next level? Interaction with customers. Dumping a Facebook ad and leaving it without providing any interaction is going to make that ad fall flat. People (even the busiest of humans) desire encouragement and warm interaction.
Have a Facebook Business page. Creating a Facebook Business page will put a face to the ads. Having a page will also be an easy way for people to get to know your business better before they commit to a purchase or donating to your cause.
Add a page opt-in. Your Facebook business page also acts as a way your audience can get in touch with your business to ask important questions, take advantage of offers, or get in touch with someone to discuss product or service options. Just be sure to employ a way to capture subscribers who interact with your business page so that you can nurture them into paying customers. This is where your ManyChat opt-in comes into play! In your dashboard, choose from a selection of opt-ins for your Facebook page to capture subscribers and add them to specific flows. Remember, your business page can also be used for fun giveaways and new product launches. Don't be afraid to offer incentives or V.I.P experiences to increase your ManyChat subscribers.
Implement an ambassador program. This is directly related to running a successful Facebook ad. If your business has the means to implement an ambassador program then consider advertising that program in one of your first ads on Facebook. An ambassador program helps strengthen traffic to your page or site and increases product reviews.
Have coverage for your business Messenger. Be available when your ads go live. People will have questions and message your business page. You'll want to make sure those are answered as quickly as possible. Potential customers want to know that they're being heard. If you can physically be present, a Chatbot will be your best friend. Set up bots to answer FAQs in your ManyChat dashboard. Just note that if it progresses to a point where they'll need a real human to answer their question, be prepared.
Perfect your landing page. It's time to perfect the landing page of your business website. If potential customers are being rerouted to your site to purchase then it needs to be a seamless process. On this page, you should have some way for visitors to "convert." By employing a contact form, a content unlocker, or other means to capture their e-mail.
Track Your Success
Facebook makes gathering data from your ads simple. This will allow you to see areas in need of improvement almost immediately and troubleshoot. The ads themselves may not be the problem, but it could be that your target audience is a bit different than you intended. Seeing the reports will help you to strategize as a team and come up with remedies for any slumps in sales.
What is the data saying about your audience? Is your ad bringing in a new demographic? Maybe your ad isn't bringing in sales at all. The report that Facebook gives you access to in the ads portal will help you to determine who is and isn't buying your product.
What are customers telling you? Take a peek at customer service messages and emails during the life of your first campaign. Are there areas of improvement? Adjust your ad with those interactions in mind. If you're using ManyChat chat bots, they'll be copies from chat transcripts that you can look through and analyze. You'll likely discover SUPER valuable information in regards to your customers.
Reevaluate your expectations. How did you do with your first launch? Were your team's efforts realistic? Can time or money be budgeted better in the next ad launch?
Product status. What did sales look like with your ad? Were lower priced items sold more than higher priced ones? How can you redirect customers using your advertising next time?
Key Facebook Ads Takeaways
Launching your first Facebook ad is worth it! Outside of putting your brand in the direct line of fire of your audience's social media activities, you can attract and retain high-quality traffic if you've optimized your ad setup.
Remember that it isn't going to generate a high volume of sales right away. The main objective is to foster relationships with potential customers. The most important thing to do before you jump in is to carefully read the policies that Facebook has in place for ad content and design. Facebook does a great job of prompting you throughout the ad application process. The system catches anything that falls under non-compliance.
We at ManyChat know that your Facebook ad will shine brightly amidst the competition! Remember, we can help you give your customer's warm customer service experience with our chatbot options! We believe your business is worth the investment.
The contents of this blog were independently prepared and are for informational purposes only. The opinions expressed are those of the author and do not necessarily reflect the views of ManyChat or any other party. Individual results may vary.