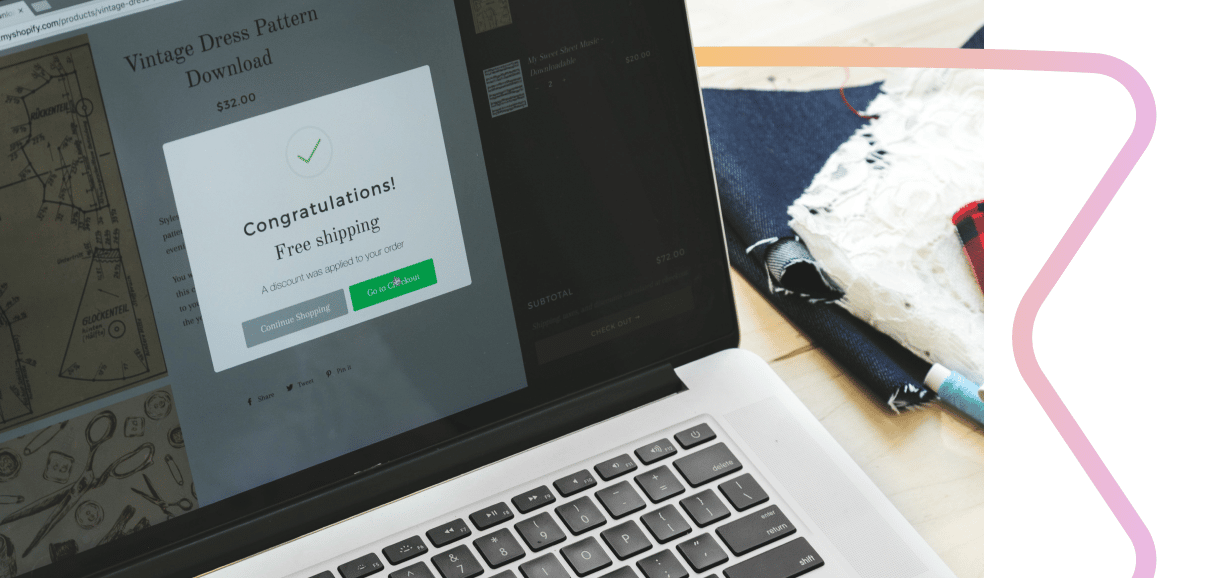 Businesses with great, trending products are impressive in their own right. But how about those eCommerce businesses that are rocking things behind the scenes? We believe that the effort put into the backend of a business is just as important as what shows up for the everyday consumer. That's why we're constantly familiarizing ourselves with creative and innovative companies (read: we're a little obsessed with eCommerce businesses that are crushing it).
When we set out to write these business ideas for beginners, we wanted to take a peek at some companies that are crushing it in the realm of Chat Marketing. We started by taking a look at some huge companies that are leading the way in messenger marketing. Then, we scaled things back and looked for the smaller nuggets of innovation offered by smaller eCommerce rockstars.
Top 4 eCommerce Business Strategies
These eCommerce business ideas aren't ranked in order of importance, ingenuity, or pure genius. Now that our disclaimer is out of the way, let's talk about the pure fun these first two companies have created in their chat experiences.
Top Notch Engagement
Both companies, Grove and Dollar Shave Club, have pushed the old stale chatbot experience out to the curb.
Grove gives an engaging popup of frequently asked questions to the customer that have become more popular recently. Leading with the FAQ's helps to streamline the customer service experience. It puts the customer in control right away and minimizes the trouble-shooting time customer service reps must expend.
Then you have Dollar Shave Club, a successful business with an amazing eCommerce site that is perfectly on-brand for their business. They were one of the first eCommerce businesses to start selling a monthly subscription for razors and shaving accessories. That's pretty impressive. Then, their customer service efforts kicked it up a notch by offering chatbots that offer personalized recommendations for their target audience.
If the personalized recommendations fail to engage you or meet your needs, then you can go straight into a chat with a representative. What's so great about how Dollar Shave Club offers recommendations? Well, that it's on-brand for them. They have made their vibe all about being laid back and conversational. Applying that into their messaging marketing experience is second nature.
Personalized Chatbots
The secret of successful marketing is out: Customers want to be seen, heard, and understood. Making that happen through branding, customer service, and ongoing marketing campaigns is important. But when you're starting an online store, you can go a step further by having chatbots that allow customers to have a completely personalized experience.
Duolingo, an app that helps users learn the language of their choice, personalizes the customer experience by "assigning" a chatbot to each student. The chatbot is simulated to be a native speaker of the language that the student is learning. That chatbot is also available 24/7 to be a "conversational" partner to the student. The student's experience is completely personalized to the language they are learning, their progress so far, and their ultimate goal. For example, the chatbot will only use introductory or beginner level language with the student if they are just starting out.
Proactive Chat
This method of message marketing meets the customer where they are and engages them right away. This is the online equivalent to someone greeting you when you walk into your favorite store. Sure, you may just be there to browse during your lunch break, but you'll leave remembering that the shop employees were kind and eager to be of service. Having a proactive popup chat box makes a company's online store warmer and more inviting. A lot of people may be landing on your eCommerce site for a quick browse or price check, but the instant engagement increases the likelihood of them coming back or making a purchase.
Your proactive chat box strategy doesn't have to make a sales pitch right away. They actually shouldn't. It can be overwhelming for customers to be bombarded with a sales pitch as soon as they land on your page. The focus of the chat box in the example above is to engage customers with a question. This opens the door for the customer to assess their needs and inquire about any niche products or services your online business may be selling. We love the opportunities that this type of messaging can create for entrepreneurs who are just starting an online store. Having something like a free download for the customer to access is one of the best online business ideas since it engages the customer and gives them something to remember your company by.
Timed Promotions
This messaging popup is genius for an online business model. It takes on some major social psychology and implements that into a marketing context. If you've ever been shopping in a store and passed on the pair of shoes only to go back later in the week to see that they're gone, then this marketing technique was built on this exact scenario. We all have FOMO (Fear of missing out) and it translates right into eCommerce businesses as well.
Businesses display popup timers that say something along the lines of, "Hurry now! Only three days and 16 minutes left to take advantage of the July 4th Sale!" This ideally puts a bit of a spark under the people that have been browsing but haven't committed to the purchase yet. These popup countdowns are ideal for and widely used by entrepreneurs that have online courses, sales on services, or some form of exclusive enrollment. The pop up may read, "12 hours left to enroll in my exclusive virtual assistance program!" Companies count on these popups to elicit a sense of urgency. For all of us that fall into the FOMO category, it works!
Up Your Game
If you're wondering how you take your online business to new heights, it could be as simple as sitting down with your team and taking a look at these various areas of your eCommerce business model:
Social media – Is it easy for shoppers to be directed to product pages from your social media platform? Are you utilizing chat as well as you could be? Do you have a way to capture subscribers to nurture them later on? Take a look at your social media page and see if there are key areas of opportunity to capture visitors and convert them to customers. Consider the platforms you're using to reach your audience. Are you using Facebook ads when you should be using Twitter instead?
Your website – Your customers will have questions… is there enough information to answer them? Are you offering a way to assist them? Put yourself in their shoes and figure out how you could be more helpful in the buying journey.
Your opt-in – You'll want to try and capture emails of your online site visitors so you can nurture them via your email marketing campaigns. Do you have an opt-in? Are you offering an incentive? Maybe you could employ an A/B test?
Email marketing – These could always use improvement as you take the time to dissect what works and what doesn't. Take a look at open and click-through rates to find areas of improvement for your business model or to diagnose any issues.
Customer experience – In most cases, your eCommerce business model will revolve around the various tactics you're taking to enhance the customer experience. Take an in-depth look at the various facets of your customer journey and let the ideas flow to build a profitable online store.
Key Takeaways
You've seen a lot of online business ideas today aimed at enhancing the experience your customers have with your eCommerce. Use these eCommerce trends as a springboard for your own eCommerce business ideas.
Pre-plan what questions or pushbacks your customers might have about your trending products. Write solid answers and sprinkle them in various touchpoints, such as in your ManyChat flows or in your FAQs. Think about where else this information could be of use.
Look for new ways to create more personal experiences with your customers. Are you using merge fields in your flows and emails? Could your chatbots have a little more intel? Are you tagging customers and tailoring your communication around those market segments? Look at each area of messaging and see how you can make it more personalized to your target audience.
Just because you're an eCommerce business doesn't mean there aren't opportunities for you to assist your customers. Use chat boxes, chat bubbles, and other site features to make contact with customers while they're shopping and be available during their journey.
That age-old fear of missing out is a useful tool when it comes to the eCommerce market. Having a timer pop-up can spark a little FOMO that helps encourage buying action among your customers. Use this motivation as an accessory to a promotion to drive sales—just be sure to use this strategy sparingly.
Hopefully, these tips have been helpful and guide you on the path toward building a successful business. Don't forget to stick to a strong business model, think of clever ways to reach your audiences, such as Facebook and Instagram, and build customized chatbots to turn yourself into a profitable eCommerce site.