Ways Users Can Discover Your Instagram Content (Outside the App)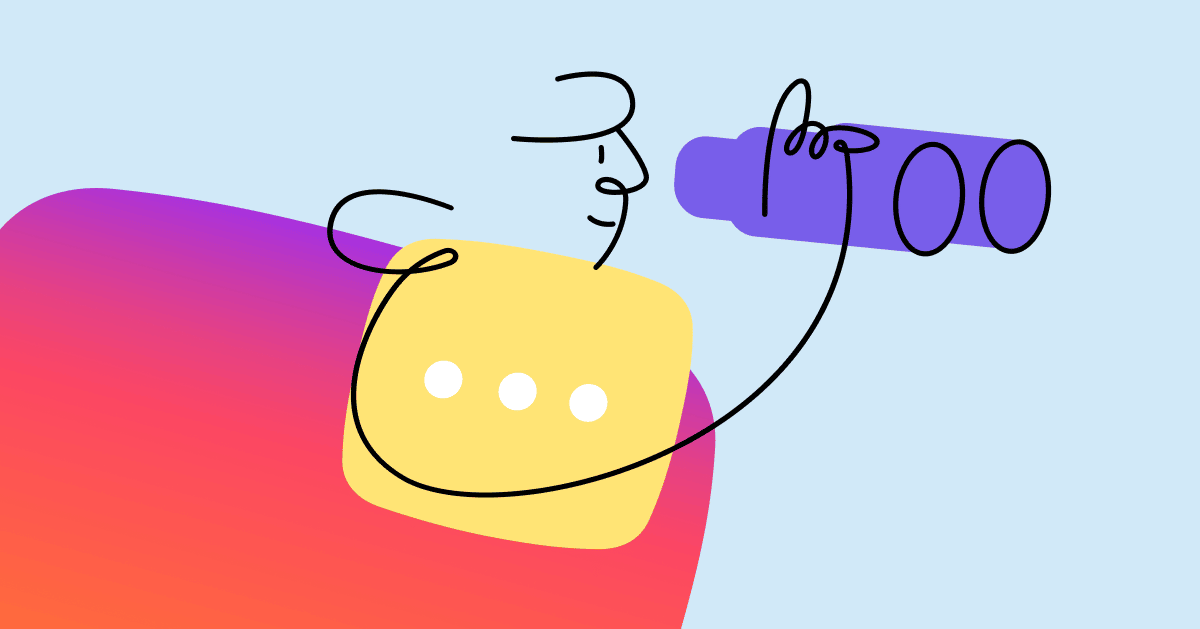 Did you know users can discover your Instagram content outside the platform? It's true—and it's pretty valuable to share it in other places.
Let's explore how, where, and why you may want to share your Instagram content outside the app. Finally, we'll look at some considerations before you share.
How and where to view your Instagram content outside the app
In December 2021, Instagram announced several updates that would allow users to see platform content in multiple places outside the app. Now you can:
See image previews within a Tweet when an Instagram post from a public profile is linked.
Choose whether your Instagram content will be visible outside of the app.
Embed your Instagram profile on your website and pull in six recent images.
Here's how to embed an Instagram profile on a website:
Go to the profile you want to share.
If it's your profile, click the gear icon. If it's another profile, click the •••.
Click "Embed," then "Copy embed code."
Copy and paste the code into your website to display a profile preview.
Benefits of Instagram profile visibility outside the app
Boosting your Instagram content's visibility outside the app is a way to highlight it and encourage users to click and see more.
When someone sees your Instagram content on Twitter or a website, they can click to view your entire profile. If your content is relevant, the embed may encourage users to follow and engage with your Instagram profile.
Even for savvy digital marketers, the Instagram algorithm can be tricky to appeal to and is constantly evolving. However, having your Instagram content visible in other places will increase its reach: Users who may not stumble across your Instagram content otherwise (due to the complex algorithms) may come across elsewhere.
Considerations for Instagram content
If you choose to have your Instagram profile visible outside the app, you should consider how your content appears in other places. Content created just for Instagram may look differently outside of the platform. For example, if you choose to pull Instagram posts into your website, ensuring the overall tone and look of your content complements the look of your website is important so it doesn't look out of place.
Here are some other things to keep in mind:
Post high-quality photos: Instagram is a visual social platform; you can't go wrong with publishing content that looks fantastic and resonates with your target audience.
Practice storytelling: Add a relatable, human element to your Instagram content, so potential customers connect with your message no matter where they see it.
Offer education: Provide resources and information that genuinely help your target audience (not just the stuff that positions you as a thought leader).
Choosing to make your Instagram content visible in other places has several benefits along with considerations. The good news is, you can always try it to see if it boosts your follower count and engagement, then determine if it's worth your while to continue sharing in other places.
Putting more eyes on your Instagram account also means more opportunities to get users into your DMs using Instagram DM Automation by ManyChat.
Ready to get started?
The contents of this blog were independently prepared and are for informational purposes only. The opinions expressed are those of the author and do not necessarily reflect the views of ManyChat or any other party. Individual results may vary.