10 Key Takeaways from Conversations 2020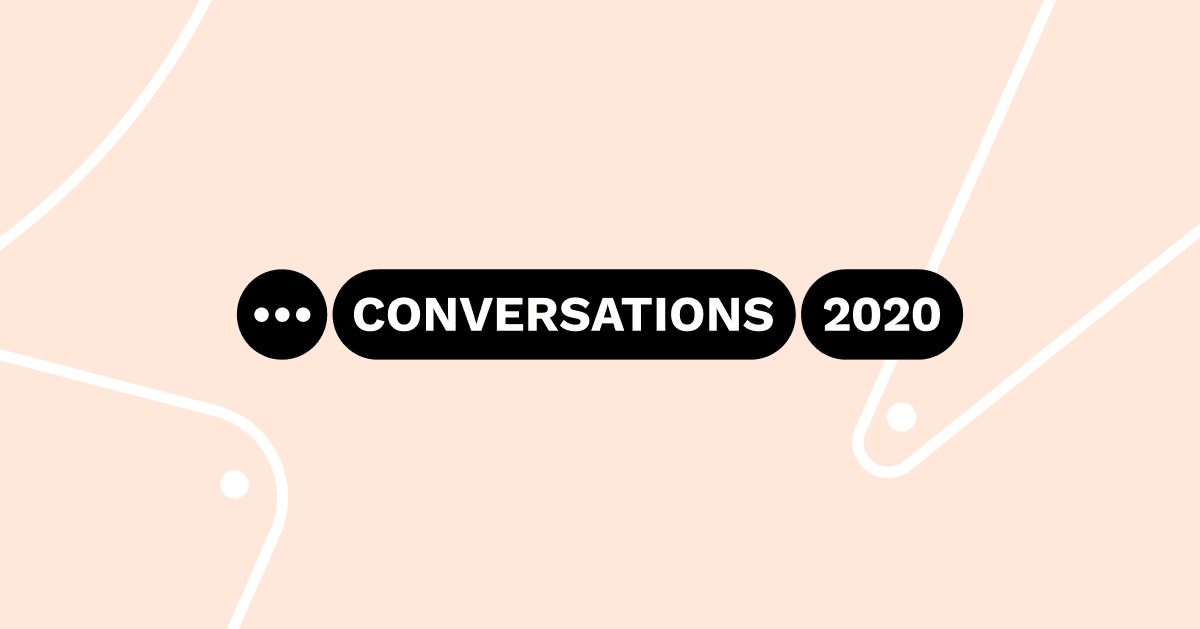 This year, Conversations went virtual for the first time. We had more than 30 incredible speakers from multiple disciplines, including eCommerce professionals, coaches, consultants, digital agency owners, and even renowned business and marketing mavens, like Daymond John, Ryan Deiss, Neil Patel, Molly Pittman, and Billy Gene.
The three-day conference was packed with valuable information, so we've put together the top 10 things we learned from Conversations 2020 as a refresher.
Key takeaway No. 1: Mike Yan's keynote mic drop, "Mobile has eaten the world"
ManyChat CEO Mike Yan's annual keynote is a fan favorite.

This year, in his keynote, "Chat Marketing: How to Thrive in the Mobile Era," Mike announced that "mobile has eaten the world," and we now need to lead with "mobile first, always." He supported the latter statement with impressive statistics:
In November 2019, for the first time in history, mobile traffic surpassed desktop traffic
In 10 years, mobile has gone from 2% to 52% of web page traffic.
Approximately 64% of eCommerce sales worldwide happen on mobile
He then shared the new rules of marketing:
Start with mobile
Go omnichannel
Focus on chat
Mike also announced the #ManyChallenge, which encourages everyone to go omnichannel with their marketing.
Key takeaway No. 2: Billy Gene handed us his million-dollar Facebook ads formula
Billy Gene kicked off Conversations Day Two with a bang—and a step-by-step look at why you should be running birthday campaigns, regardless of your industry.
You can run a birthday campaign for any business; to show an ad to someone on their birthday will probably cost you between one and 10 cents.
Key takeaway No. 3: Natasha Takahashi delivered an expert six-step strategy for chatbots after analyzing 10 million messages
School of Bots co-founder Natasha Takahashi used data from over 10 million messages to devise six levels of Chat Marketing.
Her advanced workshop took us through the six stages of her expert framework, which empowers you to create a results-first, game-changing chatbot. Each step has its own strategy:
Autoresponder strategy (aka the bare minimum)
Notification strategy (use personalization—everyone wants to be treated like a unique individual)
Funnel strategy (i.e., sales funnel)
Contextual funnel strategy
AI-powered strategy
Omnichannel strategy
Follow these six steps, and you'll be on your way to mastering ManyChat. Think you're already a ManyChat wizard? Take this quiz and find out!
Key takeaway No. 4: Jasmine Star taught us how to create valuable content that our ideal clients always want



Jasmine emphasized that we should always focus on our ideal client, both who they are and what they want.
Here are her top three tips for creating irresistible content for your customers:
Know who your customer is and what they want
What do they need help with?
Convert them to customers by sharing valuable content they want
Key takeaway No. 5: Molly Mahoney gave us the foolproof "Map to Millions" video formula for confidence, content, connections, and conversions

Molly gifted us her #Quesadillaofawesome (which focused on her SAAVE formula) to ensure your videos stand out from the rest:
S – Skillset
A – Appearance
A – Activities
V – Values
E – what you like to Eat: Molly piques people's interest by using polarizing food, like Brussel sprouts (which she loves) as conversation starters for her social media posts.
Pair video with a ManyChat chatbot, and your conversions will skyrocket. Molly made 400+ sales in one month, and five people upgraded to her $10k coaching program using the SAAVE video content and Messenger bot formula.
Key takeaway No. 6: Kelly Noble Mirabella showed us how to hack the Facebook algorithm using Facebook Live
Kelly shared how the Facebook algorithm identifies good content (it relies on user engagement) and how you can use ManyChat tools to increase your reach:
Create a registration bot to notify people when you go live. This will garner initial views on your broadcast.
Ask people to share your event before you even go live to kick off the algorithm ahead of time.
Use a Comments Growth Tool to offer a lead magnet to viewers, so they comment and engage during the event.
Deliver the offer, then ask people to share again for an extra prize.
Pro tip: if you want to promote your event beforehand, Kelly recommends using sponsored messages. She recently received nearly 400 opt-ins for just five dollars by sending paid messages in Messenger.
Key takeaway No. 7: Rupert Samuel schooled us on the new multi-trillion-dollar channel, your mobile wallet
Walletly Founder Rupert Samuel delivered some choice knowledge nuggets during his presentation on Day Three. For example, over 2.1 billion people use mobile wallets on their phones, and nearly 24% of them use it daily.
Estimates also show that mobile wallet transactions will be worth nearly $14 trillion (not a typo) by 2022.
Marketers who take advantage of this massive opportunity will be able to:
Reach customers effortlessly without messaging restrictions (notifications pop up in a native app on their phones, offering you full freedom).
Create unique shopping experiences with ease. With Walletly, you can design personalized digital passes for tickets, coupons, loyalty cards, gift cards, and more.
Meet customers on channels they are already comfortable with, and enable them to speed through checkout with faster transactions and better local payment methods.
Key takeaway No. 8: Jessika Phillips introduced us to the power of #RelationshipMarketing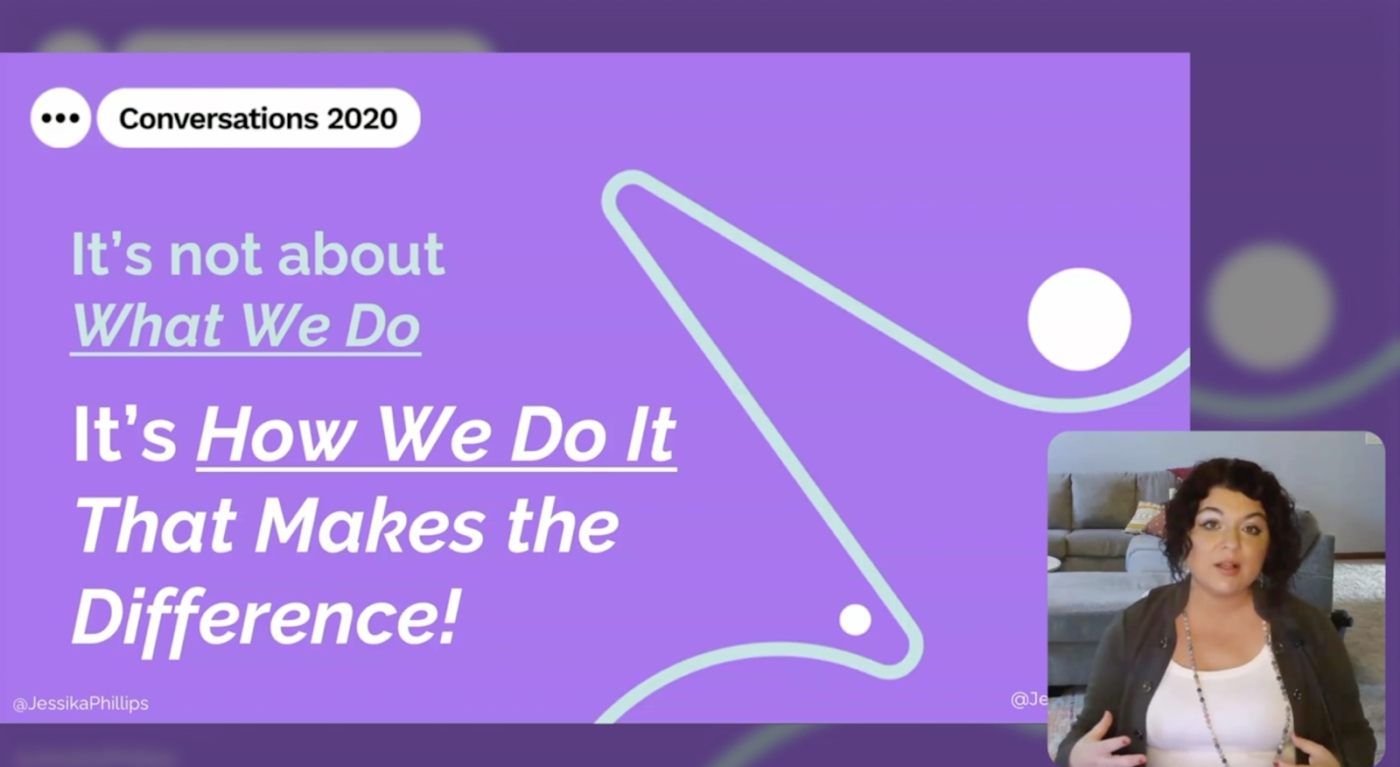 Jessika Phillips inspired us to shift our marketing mindset from "buying" to "belonging," encouraging our audience to support and engage with our brands.
She showed us how to do this using her revolutionary CARE framework:
Capture attention. Know your audience and make them the hero.
Articulate your message. Focus on consistency and clarity.
Build relationships. Aim for personalized one-on-one conversations that include video and audio.
Experience. Ask for follow-ups and feedback to improve the customer experience.
Key takeaway No. 9: Trilce Jirón Garro revealed a tried-and-true framework for capturing 11,000%+ ROI
You read that right. Trilce Jirón encouraged us to reimagine our current marketing process with her proprietary F.R.A.N.K. framework. Here are her five steps:
Funnel leads into your company using Facebook Ads and Growth Tools like the Messenger Ref URL and The Facebook Comments Growth Tool 2.0.
Research your customers' feelings about clients' products and how they use them.
Absorb all the information you can from customers, market leaders, and client employees.
Apply Neuromarketing strategies to convince customers to act.
'K, now deliver on your promise to keep them happy and build more meaningful relationships!
Key takeaway No. 10: Mackensie Liberman coaches us on how to improve bot engagement within Facebook Messenger policies
The Queen of Chatbots enlightened us with a chatbot strategy blueprint that will improve communication with subscribers and encourage action while remaining compliant.
Check out the three key pieces of her blueprint:
Use every tool you can to drive traffic into your bot: Messenger Ref URLs, QR codes, emails, the Facebook Comments Growth Tool 2.0, Facebook ads, and more. Make sure you promote enticing lead magnets like offers, quizzes, giveaways, and challenges to get people excited about signing up for your marketing list.
Use the 24-hour messaging window to collect phone numbers and emails to continue conversations outside of Messenger. If you want to send offers to chat inside Messenger, get permission from subscribers to send a one-time notification. Only then you can message people in Messenger and without getting banned by Facebook!
Add an ultimate call-to-action at the end of your flow. Know what you want people to do, and reverse engineer your funnel from end to beginning.
That's a wrap on our noteworthy takeaways for Conversations 2020.
Check out everything we learned on Day One, Day Two, and Day Three.
Want to join us for Conversations 2021? Click below to get on the waitlist!
Note: Above link opens in Facebook Messenger.
The contents of this blog were independently prepared and are for informational purposes only. The opinions expressed are those of the author and do not necessarily reflect the views of ManyChat or any other party. Individual results may vary.