Conversations 2020 Day Three Highlights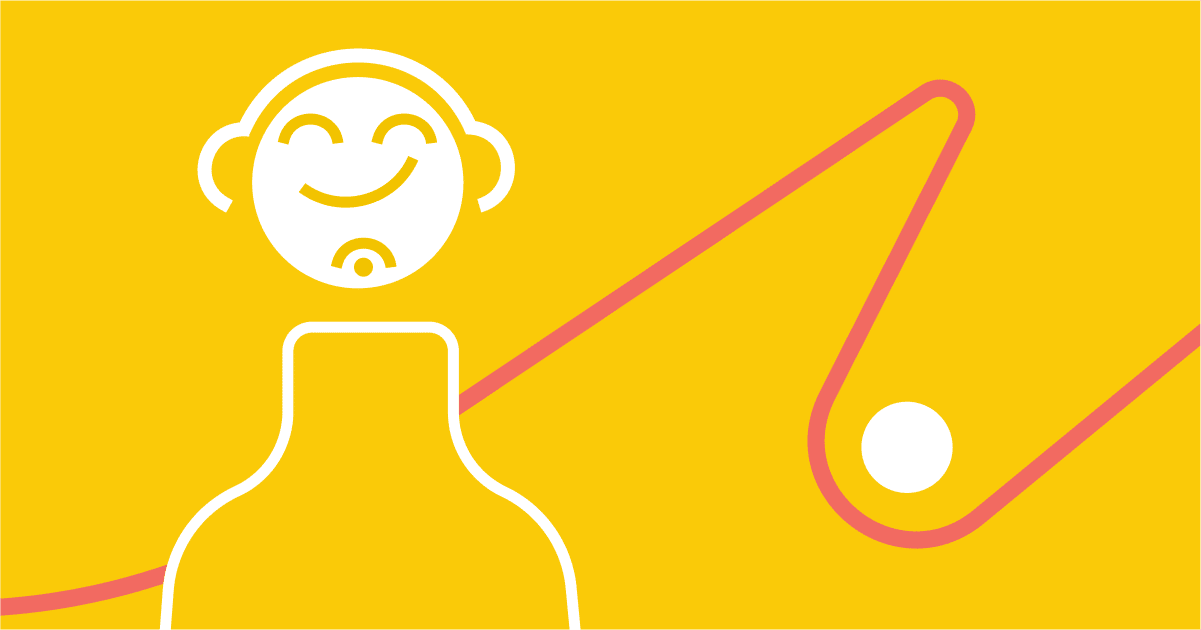 Whew, the last day felt like it flew by, didn't it? There was a lot of ground to cover: insights on paid performance, mobile wallets, real estate, Facebook Live strategies, and more! Fortunately, we've got you covered.
Take a peek at our top takeaways from Day Three of Conversations 2020.
Neil Patel: The Future of Digital Marketing. It's Not What You Think
Neil Patel kicked off the day with a comprehensive breakdown of how we can adapt to marketing's rapid evolution. He also brought some great advice on how to leverage these trends for your business today.
Top trends Neil discussed:
There are over one billion blogs on the internet, one blog for every seven people. Do we really need more blogs out there?
By the end of 2020, experts believe nearly 50% of internet searches will be conducted by voice.
According to research from Neil Patel Digital, marketers are investing the most money in Google ads and Facebook ads.
Blogging and SEO are still leading ways for potential customers to learn about your brand and drive conversions.
Employing user metrics can help inform your SEO and paid ads strategy to better engage customers, which will improve your business's conversion rate.
Leveraging omnichannel marketing enables you to interact with your customers more frequently on the channels they prefer, helping you build more meaningful relationships.
Using push notifications in addition to email marketing, Facebook Messenger chatbots, SMS, and WhatsApp in your Chat Marketing strategy can help lower your cost per acquisition (CPA) and increase qualified traffic and sales.
Kelly Noble Mirabella: 10X Your Facebook Lives with Chatbots
Next up, Kelly Mirabella of Baby Got Bot dropped some major knowledge bombs on hacking the Facebook algorithm and securing more distribution and engagement for your Facebook Live media. She also taught us, step-by-step, how to build tried-and-true bot flows that will net you more organic views, likes, shares, and comments!
Kelly shared her Live Broadcast formula with us:
Registration. To bump up those initial views on your Facebook Live, create a registration bot to notify people when you go live.
Thanks for sharing. Ask people to share your event to kick off the algorithm before you even go live.
Comment during the live event. Use the Comments Growth Tool to engage with people during your broadcast.
Deliver an offer. Create an irresistible offer and ask people to share your live event to get access to the promotion.
She also offered some tips and insights on executing a Facebook Live strategy:
Facebook only allows a small test audience to see your organic content at first. If this group doesn't engage with the content (like it, share it, comment on it, etc.), it signals to Facebook that the content is unappealing, and they won't distribute it further.
When running a Facebook Live event, you want to get people into the session, but also convince them to engage and stick around. If you succeed in doing this, the Facebook algorithm will pick up on these signals and show your content to additional interested people.
Use ManyChat's Messenger Ref URL to get registrants to sign up in your ManyChat bot. If your audience is new to Messenger or less than tech-savvy, set expectations up front and tell them they'll end up registering in Messenger.
Always use short copy and thank people when they share your live event. Never leave your audience hanging in your Messenger bot.
As a marketer, always be thinking ahead about how you can get people to engage.
Use sponsored messages to promote your live event. Kelly recently acquired over 400 opt-ins for around $5.
Jeffrey Brogger: 3 Simple Steps to Build a Scalable Real Estate Chat Agency
We're seeing a significant shift in real estate—just ask Jeffrey Brogger of Steezy.Digital, an expert on the subject. Real estate marketing is becoming more conversational; in fact, Jeffrey thinks, "buying a home should be as easy as texting a friend."
He walks us through the exact chatbot funnel he used with ManyChat to generate 12x ROAS for a real estate client.
The top insights he shared:
Don't try to do everything for everyone. Each industry has its own language and issues. It's impossible to scale when every new client needs a full-scale chatbot build.
When you choose a niche, build one template to use for the entire industry, and tweak small things for each client. This will save you time and money.
Aspiring marketers looking to break into an industry should consider real estate. There are nearly two million active real estate licenses in the United States alone and six million active licenses worldwide. In 2019, eager buyers snapped up over five million homes in the United States.
There are 100,000 real estate brokerages operating in the US. Seeing as the typical realtor is a 55-year-old white female, many will need help taking advantage of new technology.
Automate and scale your agency by using templates, plugging into world-class systems that can be duplicated and easily scaled.
For more information about Jeff's system, check out his real estate case study on the ManyChat blog.
Mackensie Liberman: The Ultimate Chatbot Blueprint to Build Your List and Maximize Your Reach in 2020 and Beyond
The Queen of Chatbots and ManyChat veteran Mackensie Liberman hit the digital stage with inspiring Chat Marketing tutorials. Her recommendations ranged from improving bot engagement to building strategies around the Facebook Messenger policy. She also divulged a simple chatbot funnel any business can use to drive more sales.
Here are the stages of her chatbot blueprint:
Beginning stage. Drive traffic into your bot from your website using Growth Tools, emails, Comment Growth Tools, ads, and QR codes for in-person interactions. Use lead magnets like offers, quizzes, giveaways, and challenges to entice people into Messenger.
Middle stage. Encourage users who are within the 24-hour engagement window to converse with your bot so you can collect emails and phone numbers for future communication. Then use one-time notifications to sustain an engaging (and compliant!) conversation.
End stage. What's your ultimate call to action? Determine what you want subscribers to do, and reverse engineer your funnel starting from the end.
She also described how to use the ManyChat Pixel to fire off conversations in Messenger after a website conversion. Pretty awesome insights, Mackensie!
Troy Johnston: How Amazon Sellers Leverage Chatbots to Generate 8 Figures in Revenue
Ever wonder how the top 1% on Amazon use Chat Marketing? We did! Fortunately for us, Troy Johnston of Seller.Tools used his time to show us, step-by-step, how top Amazon earners are using ManyChat today.
Here are the key areas he recommends focusing on to maximize results in your Amazon store:
Rankings and reviews. When it comes to the 80/20 of Amazon success, you want to zero in on the two "R's": rankings and reviews. Rankings increase traffic; reviews and social proof help with conversions on your Amazon product page.
Sales velocity. The greater your sales on Amazon, the higher you'll rank. You want to build a customer journey to generate sales quickly and legitimately for specific keywords to improve ranking and conversions. But how do you accomplish this with so much competition?

Part 1: Promote an offer. What are customers eligible for? Most of the time, you can use a 100% rebate to encourage a sale.
Part 2: Direct a purchase. Troy recommends a "keyword-optimized sale": giving your customer a keyword to type into Amazon and instructing them to buy your product directly from the ensuing search results.
Part 3: Fulfill rebate. After a customer takes advantage of your offer, fulfill their rebate with a Visa gift card.

Automate the process. Use one of Seller.Tools' ManyChat templates to automate the rebate process in your Amazon store.
He also shared how using ManyChat as the gateway into your customer journey is essential. Collect customer information like email, phone number, etc., then you can guide users outside the bot onto your other sales channels to promote your offer and start the rebate process.
Rupert Samuel: Unlocking Mobile Wallet: The Secret Notification Channel to Take Your Chat Marketing to the Next Level
If you're a fan of using the mobile wallet to bypass the 24-hour messaging rule and drive sales, you'd have loved Rupert Samuel's talk. He shared insider tips for clever mobile wallet strategies that boost sales and reward loyal customers, all using his app, Walletly.
Check out his trade secrets and information:
Over 2.1 billion global consumers use the mobile wallet as of 2019; 24% of them use it daily.
People use mobile wallets because they are contactless and fast. Global spending is expected to reach $14 trillion by 2022.
Most mobile wallets come pre-installed on smartphones (think, Samsung Pay, Apple Wallet, G Pay, etc.). You don't have to ask customers to download any new apps.
Approximately 84% of mobile wallet use cases are from offline businesses, such as gyms, restaurants, hotels, hairdressers, and spas. Some generate over 11,000% ROAS by sending mobile wallet notifications and digital cards.
Combining the Walletly app and ManyChat help advertisers achieve two things: (1) you can reach customers on their preferred channel, and (2) you can trigger an emotional response from customers with personalized passes, loyalty cards, and more.
The big takeaway from Rupert's talk? Marketers who send notifications and passes through the mobile wallet will make out big in the coming years. You can bypass messaging restrictions, create beautiful, personalized digital passes, and meet consumers on a channel where they are active and comfortable engaging with your business.
Paul Baron: How to Boost Your Tribe of Nano Influencers
The world of influencers has changed significantly over the past few years. You've probably heard terms like micro influencers, mega influencers, celebrity influencers— but what the heck are nano influencers?
According to Paul Baron of Chat Marketing University, they are the secret to growing your tribe of loyal and engaged audiences.
He explained that "nano influencers" are Instagram users with between 500 and 10,000 followers. They typically have more intimate audiences that align with your target market.
Paul also shared his framework for building a nano influencer program for your business:
Customize the program so it aligns with your brand. Identify your ideal customers and find out where they hang out. Set up tiers, costs, contracts, obligations, and product packages.
Promote the program. Explain the program and the benefits your influencers will receive and use Messenger to process applications as a time-saving measure.
Build an active community. This is the secret sauce that makes the program work! Keep engaging with your community across different channels to maintain and grow it over time.
Post user-generated content. Create a feed filled with lifestyle photos from your customers. This form of social proof can foster trust with potential customers and help drive sales.
Nano influencers provide powerful and prolific social proof. They are everyday people who fill the role of the "trusted friend" voice on social media. If you can build an army of these brand ambassadors to promote your products, you're in good shape for sustainable business growth!
Amberlea Henriques: Paid Performance: How to Turn Conversations into Cash
Closing out Day Three was Amberlea Henriques of AdSocial. She took the digital stage by storm with a full breakdown of how to accelerate the success of your paid campaigns using chat. Even better? Her tips are relevant for every industry and ad objective.
Her top tips are:
Research. See what your competitors are doing and use it as a jumping-off point before launching a paid campaign! Check out Facebook's Ad Library to analyze the copy and creatives your competition uses to target your customers' demographic—then do it better.
Boost your Relevance Score. The Facebook algorithm takes three things into account when deciding which ads to display: (1) bid amount, (2) estimated engagement rate, and (3) ad quality. Check your Ad Relevance Diagnostics in your Facebook Ads Manager account to see how your campaigns are performing.
Split test your campaigns at the ad level. Test different copy, images, and videos. See which ad is the stand-out winner and turn off the underperforming ones. Then bump up the winner's budget to drive more engagement and conversions, which, in turn, can boost your Relevance Score. It's a virtuous cycle!
Increase your top performing ads' reach with your bot. As you drive paid traffic to your ManyChat bot, give subscribers the option to share your ad on their Facebook page to get more views and increased post engagement for free.
Add cost per prospect into your reporting. With click-to-Messenger ads, you can determine how much you spent to acquire each prospect by using the following formula:
Cost per prospect = (Ad spend amount) / (Number of new subscribers)
And that's all she wrote!
Thank you for joining us this year at Conversations 2020! And a MASSIVE thank you to all of our partners, sponsors, speakers, crew, and the participants who made this year possible. Don't forget to check out everything else we learned on Day One and Day Two.
We hope to see you all again at Conversations 2021, in sunny San Diego, California!
Want to join us for Conversations 2021? Click below to get on the waitlist!
Note: Above link opens in Facebook Messenger.
The contents of this blog were independently prepared and are for informational purposes only. The opinions expressed are those of the author and do not necessarily reflect the views of ManyChat or any other party. Individual results may vary.