How to Change the Background on Your Instagram Story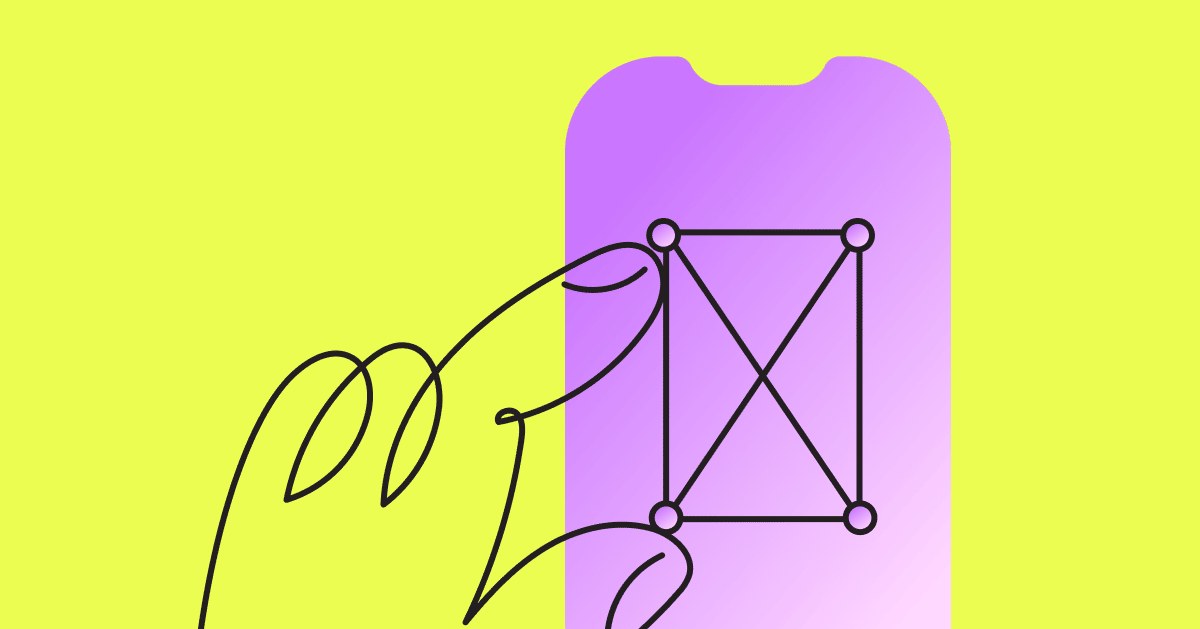 Instagram Stories, which are used by most of Instagram's 2 billion monthly active users, is one of the platform's most fun and creative features. The best part aboutStories is that they can be either well-thought-out or spontaneous—depending on how you want to use them.
However, not many people realize that backgrounds are one of the more interesting elements of Instagram Stories that you can get creative with! When you upload or resize a photo to less than full-screen, Instagram (IG) gives you a default background based on the color palette of the image.
You might not realize that you don't have to stick with the default. Instead, you can create a more engaging background. If you're feeling extra creative, you can upload a pre-designed background and add stickers or more to it.
This quick guide will show you how to change the background of your Instagram Story using three different methods.
Top 3 tricks to change your Instagram story background color
There are three main ways to change the background of your Instagram Story:
Change it to a solid color
Use a photo from your camera roll
Change the background and adding an image to it
There's also technically another way to do it—you can use the draw feature to "color in" the background you want. Though this method is a bit impractical and not very precise, if you want to do it, it's possible to do so.
Change to solid color
The first method is the most basic, visually speaking: Change the background to a solid color (your brand color, for example). You might want to do this if you're going for a text-heavy Story or you want all the attention to be on a particular sticker.
Here's the step-by-step tutorial:
Open your Instagram app and click either your profile picture on the top left or the create new post icon (+) in the top right to create a new Story.



Then take a new photo (it doesn't matter what the picture is of since the photo is going to disappear anyway). After you've taken the photo, go to the extra options in the corner and click on Draw.



In the Draw screen, pick a color you want to use as your background either by selecting one from the options at the bottom or using the color picker. Once you've chosen your color, simply press and hold your finger anywhere on the image and it will change the image to the solid background color you've selected.



After you've changed the background, hit Done. You'll end up back in the main editing screen where you can add text or stickers.
Pretty simple, right? However, a solid color background isn't for everyone—you might want to have a little more going for it.
Change IG story background from camera roll
Changing your background to an image uploaded from your camera roll is pretty common—most people probably don't even think of it as a background (though It technically is). However, small businesses and influencers can easily use this misperception to their advantage by creating an optimized, branded background image.
First, open the app and start to create a new Story. From there, you can either choose a recent image added to your camera roll or find one from a folder.

Once you've chosen the image you want, simply add it to your Story.

That's it! Add the text or stickers you want to generate some extra engagement and hit Share.
This method is the most simple in terms of putting the Story together; the trick to a stellar background lies in your image's design. We suggest using a tool like Canva to make awesome Instagram Story images that help your brand stand out. Here are a few examples of Story templates you can use:
Canva is one of many tools available, so find one that suits your needs and get creative!
Change background color and add an image to it
The final tip for changing the background is a little tricky—this method has only been tested on iOS for the purpose of this article, so it might not work the same on an Android device. Nevertheless, it is possible to change the background and add an image to it.
First, follow the instructions listed above for changing the background to a solid color until you hit the editing screen.

Once on the editing screen, minimize the Instagram app and go to your Photos app. From there, go to the image you want to add to your Story and bring up the Sharing options.

From here, choose the option to Copy Photo.



Go back to the Instagram app and you should see the copied photo appear in the bottom left with the option to Add sticker.



Note that the sticker option will disappear after a few seconds. If you miss it, you can choose to add text, then press and hold to bring up the paste option and paste in the copied image.
Follow those steps and you'll have your chosen background color with an image overlaid on top. It's also worth mentioning that you can repeat steps two through five if you have a couple of images you want to include (though it's probably best to stick to three or fewer).
Spice up your Instagram Story today
Now you don't need to take a picture of anything in your surroundings to post an Instagram Story. Instead, you can create a new background using one of the methods above.
But why stop there? With Instagram Automation by ManyChat, you can use automation tools to make your Stories work even better for you.
For example, you can create an engaging background, then add text that encourages followers to send you a DM using a keyword that triggers an automated chatbot conversation (courtesy of ManyChat's Keyword Trigger feature). From there, the possibilities are limited only by your imagination.
Interested in finding out more? Check out the blog for tons of tips and tutorials for making the most of your Instagram Stories. Better yet, just dive right in.
Grow your Instagram following and make sales with Instagram Automation by ManyChat. Start free today.
The contents of this blog were independently prepared and are for informational purposes only. The opinions expressed are those of the author and do not necessarily reflect the views of ManyChat or any other party. Individual results may vary.