6 Signs You Need Help With Chat Marketing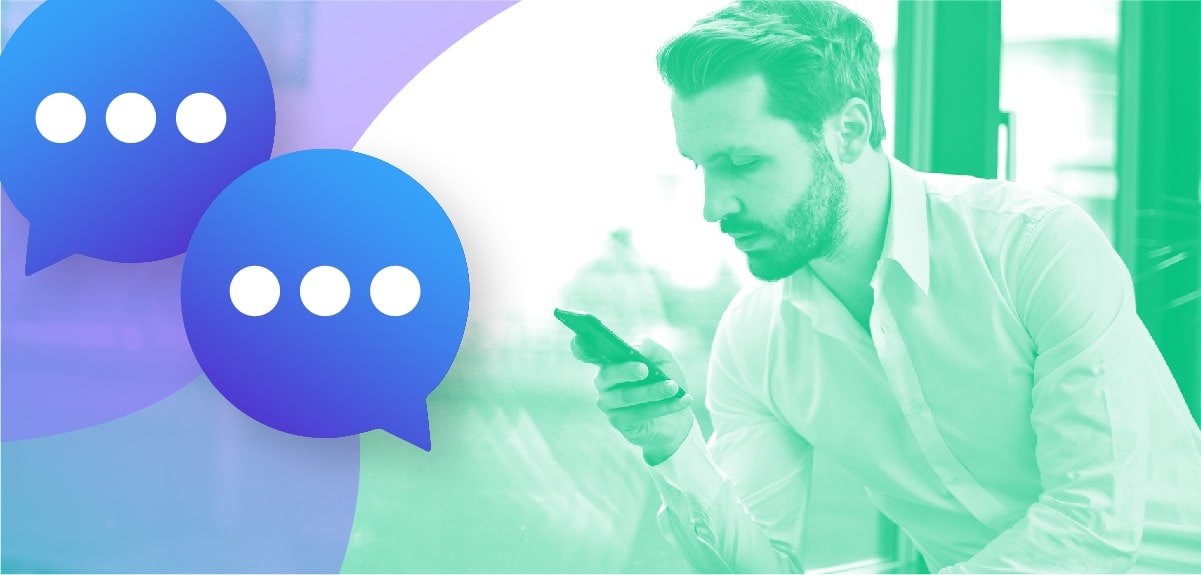 Chat marketing has quickly become popular over the last few years, and easier to use. But most businesses still don't use it. They are concerned over low customer engagement and high ad spend, but they have yet to implement a chat marketing strategy.

Whether it's through Facebook Messenger, SMS, or live chat, this form of marketing is a very promising contributor to growth. Consider this: 79 percent of customers prefer live chat because of its fast response time, and Messenger receives ten to eighty times more engagement than email.

But how do you know when to incorporate chat marketing into your strategy? Here we have six common problems you can solve with chat marketing campaigns to maximize your lead generation and sales.
1. Decreasing click-through rates
Chances are, you're doing your best to push promote your content and promotions to the right audience — SEO, SEM, Facebook ads, email — but for some reason, the clicks aren't coming. Why? Because living, breathing people are increasingly using and sharing information in private chat apps.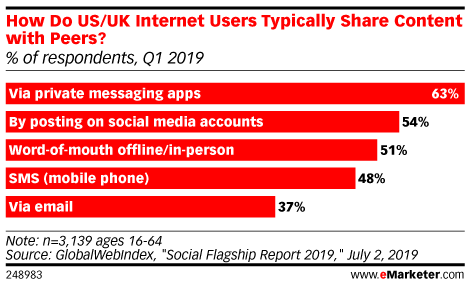 When you talk with people where they are most comfortable, you see higher engagement. For example, around 50 percent of marketing messages inside Messenger get clicked. SMS messages see a 36 percent CTR on average.
2. Slow customer service
Slow and unresponsive customer service shows people you don't care about them. And if you don't have good relationships with your customers, you don't have a surviving business.

If you're a small business, you might be thinking, "I don't have a big enough budget to hire the manpower for a 24/7 customer service department." This is exactly where chat marketing can help.
Customers need information, instructions, comparisons, and answers. Businesses need quick, accurate, and reliable digital reps. Your customer service needs a tactical and strategic chatbot to help do the heavy lifting.

Notice how Sarah responds to Julia in under 90 seconds? Sarah knows that Cassie is trying to buy a product, and that she's struggling to find everything on the site. Sarah knows that if she can keep the conversation alive, it's likely it'll turn into a sale.
3. Low conversion rates
Marketers and business owners need to get used to focusing on conversation rates. Subscriber lists are great. Organic traffic is great — but they both cost you money. Converting subscribers to paying customers is the only thing that will make you money.

Despite taking measures to get higher conversion rates, few businesses are satisfied with the result. A good fix to this is incorporating live chat into your sales funnel; in fact, chat marketing can increase your conversions by up to 150 percent.

According to New York Times top influencer on the web, Neil Patel, personalization is the new CRO — and it's one of the best ways to achieve better sales.

Conversion rate optimization is the channel that provides the biggest ROI for companies.

Neil Patel, Conversations 2019
Personalizing each customer interaction with chat marketing can help you not only follow-up with every lead, but turn them into customers when they're ready to buy.
4. No multi-channel marketing approach
According to Hubspot's Connor Cirillo, marketing is not about reaching one person on one channel anymore. It's about interacting with your audience on multiple channels. You need to build an ongoing relationship so that when someone is ready to buy, they know where to go.

Chat marketing allows your business to have a multi-channel approach without digging too deep into your pockets.

Customers want instant engagement. They want to be able to reach businesses like they reach family and friends: in a quick and easy way. If you are easy to get ahold of — for example, on Messenger, text, live chat, email, or phone — you're likely to see lower acquisition costs and better ROI
5. High customer churn rates
Measuring customer retention is a big pain point for businesses. High turnover is an indicator that your business is failing to keep potentially loyal customers around. Bad onboarding, poor support, no ongoing success programs, product problems — these are all some common reasons customers ditch you for competitors.

Simply following up with your old customers to ask how their experience was and how your process or product can be improved can go a long way in making a customer feel welcomed again. Not to mention, a 5 percent increase in retention can result in between 25 and 90 percent more profits.

Remember that a good customer retention strategy is all about providing value. Keep it casual. Carrie Gottschalk, a seasoned bot builder, helped retain TedX MileHighs subscriber list and increase sales by sending tips, tricks, and event information year by year.

Should you invest in chat marketing? Yes, but never stop sending valuable information to your subscribers' inbox.
6. Struggle to stay top-of-mind with your audience
Most people are not buying from you straight away, but many will need your product or service in the future. Small businesses think they need a huge budget to get leads to throw credit cards at their faces (see Conversations Day 3 Recap for reference).

If you're a small business or a start-up, you probably already exist under the shadow of giant brands with huge marketing budgets. You can use chat marketing to connect with your audience on the right medium, with the right message, and at the right time. This is key to staying top-of-mind with your audience and driving more sales.

To build awareness for its new show "Genius," National Geographic used the Einstein chatbot to attract and delight viewers.
Einstein bot made people feel like they were chatting with Albert Einstein in a casual and authentic. He made people laugh, answered their personal and professional questions, and most importantly, helped them feel connected to the bot — which helped them stay top of mind for National Geographics new show Genius.

The results were impressive: between six to eight-minute conversations on average and around 50 percent user re-engagement.
The future of chat marketing is here.
Chat marketing can provide ongoing benefits for your business. It's not a one-off task you check off your list. Using a combination of Messenger, SMS, and email marketing are shown to reduce customer acquisition costs and better ROI — a win-win situation.

ManyChat now offers complete Chat Marketing right inside our app. Get a ManyChat Pro account today to get started.
The contents of this blog were independently prepared and are for informational purposes only. The opinions expressed are those of the author and do not necessarily reflect the views of ManyChat or any other party. Individual results may vary.