The 2021 Guide to Promotional SMS Messages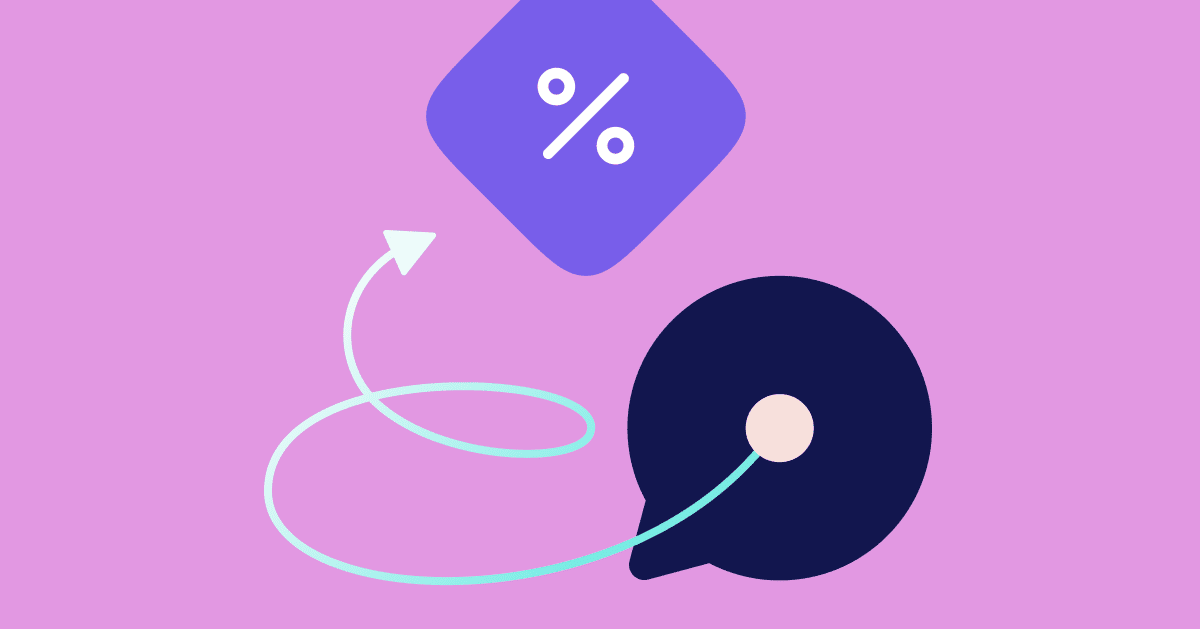 For many years, email marketing has been the chosen method to tackle personalized marketing efforts. No doubt the channel is a great way to reach out to many customers without breaking the bank. However, with customers being bombarded with emails every day, marketers and business owners need to explore other communication channels to ensure their messages are seen and driving conversions.
Text messages are a proven promotional channel because they have a much higher open rate, with 90% of SMS advertising viewed within three minutes of receipt. And customers don't just read these messages; they act on them. SMS messages have a 209% higher response rate than email or Messenger from Facebook, and customers redeem coupons delivered via SMS 10x more than other types of coupons.
If you're looking for the most effective marketing channel to grow your business, text message promotions should be one of your first options. Here, we take a detailed dive into the world of promotional messages and share some useful templates you can tweak for your business.
What is a promotional SMS message?
A promotional message is sent to sell, promote, upsell, or advertise a product or service. These messages are sent to customers who opt in to receive a company's SMS marketing campaigns and are usually accompanied by a call to action (CTA).
What's the difference between promotional SMS and transactional SMS?
Promotional messages serve a marketing or advertising purpose and are sent to entice customers to purchase a product or service. On the other hand, transactional messages don't serve a marketing purpose per se, and messages are sent to customers who have already made a purchase. Delivery notifications, booking alerts, and order status are prime examples of transactional messages.
Another essential difference between the two types of messages is that businesses have to obtain customer permission before sending promotional messages, whereas opt-ins aren't necessary for transactional messages.
Promotional message use cases & examples
Promotional messages can be helpful in many instances. Some of the most common ones include:
Mobile Coupons
Because recipients are likely to read messages, and since texts are short and to the point, customers are more likely to take immediate action on mobile coupons. Here are a few sample messages you can try the next time you want to send a coupon code to your customers:
Sample mobile coupon SMS messages
This weekend only, get 10% off all the books on our bestseller list. http://company.com
Happy National Ice Cream Day! Get a free drink with the purchase of a Jumbo Cup. Click here to find a TK store near you.
After such a long week, you deserve a spa day. Here's 15% off your next visit. Valid thru 08/21.
Advertisements
Text messages are also an adequate substitute for traditional advertising channels. Whether your goal is to market your brand or provide more information about products or services, a well-crafted text message can get the job done. For example, many brands delivered inspirational messages to their customers at the outset of the pandemic.
Sample advertising SMS messages
Too tired to whip something up? Order from your favorite restaurant via our lightning-fast food delivery service. First delivery fee is on us.
Bored from sitting at home all day? There's never a dull moment at our casino. Pop in to play and win big!
Product or Service Announcement
A quarter of customers opt-in to receive SMS notifications about new products or services: through text messages, you can let your customers know about new products, when a product has been restocked, or even when you're accepting preorders. Here are a few SMS templates you may find useful:
Sample product and service announcement SMS messages
Now is your chance to get your weight loss questions answered. Join our dietician and fitness expert on our live stream: http://weightloss.com
Struggling to know how the pandemic will affect your tax filing? Follow this link to schedule a free consultation with a certified CPA.
Tired of waiting in long queues at our store? We now offer free curbside pickup. Click here to place your order and arrange a pickup today.
Sales alerts
Half of customers like to receive sales alerts and promotions from businesses via text. If you've yet to explore promotional SMS campaigns, you're leaving a lot of money on the table. Below are some templates to get you started:
Sample sales alert SMS messages
Newflip's annual sale is just 24 hours away. Set your alarm for 2 pm CT for exclusive early access for our text club members.
Today is National Best Friend Day! Walk into any of our stores with your BFF and get 50% off our handmade jewelry.
Who doesn't love to save big? Get our eco-friendly water bottles for half the price. Offer valid while supplies last!
Holiday promotions
Are you running a sales promotion for the holidays? Why not send text messages to keep your customers in the know?
Sample holiday promotion SMS messages
On the tenth day of Christmas, my true love gave to me, 10% off backpacks! Buy from us today and gift your loved ones a bag of memories.
The best season of the year is here. Get expert tips from our resident interior decorator and 15% off all your Christmas decorations.
Yay!!! It's Thanksgiving again! Take 25% off all orders with promo code 'THANKYOU'. Offer lasts until 11/23/21.
Flash sales
Promotional text messages can also be used to communicate information about an upcoming flash sale to subscribers. Everyone relishes the feeling of getting a product or service at a discounted price, so rest assured your customers will be eager to open the message as soon as it hits their inbox.
Sample flash sale SMS messages
Get ready for the midnight rage! Enjoy up to a 70% discount when you place your order between midnight and 3 a.m. Don't sleep on it!
Lunch hour flash sale at The Book Club. All 1980s bestsellers are BOGO. Now's the best time to enjoy timeless pieces from your favorite authors.
Enjoy 40% off our makeup cleansers when you order before 11:59 p.m. on 05/16. Click here to order now.
Generate reviews
Honest reviews not only help people find your business but also help convince new customers to patronize you. However, many business owners struggle with collecting reviews from their clients.
Since you can't exactly force your customers to share their thoughts on your products or services, make the process as easy as possible. Texting is a great tactic to achieve this, and you can send your customers any of these templates with an option to reply via the same channel.
Sample review request SMS messages
Hi! Thanks for stopping by today. We'd appreciate it if you would take a moment to tell us what you like about our services and how we can improve.
Hello Paul. We hope you're enjoying your recent purchase. How about helping us spread the word about how great the coffee maker is? It only takes a minute.
Thanks for choosing Goodsome Hotels. We hope to see you again soon. In the meantime, please let us know how we did so we can serve you better.
Send surveys
Surveys or SMS text-to-vote polls are an excellent tool for gathering opinions about your products and services. For example, if you run an ice cream company and are looking to launch a new flavor, ask your customers to vote for the flavor they'd most like to try. Not only are you learning more about what your customers do and don't like, but you'll have an easier time selling scoops of the new flavor thanks to the survey feedback.
Sample survey SMS messages
Have your voice heard: Let us know the next feature line you'd like us to delve into.
We'll never stop searching for more ways to serve you better. Please tell us the new flavor you'd like to see on the menu: survey.com
Birthday offer
Some text message marketing software stores specific customer data, such as birthdays. Schedule messages that will be sent to subscribers on their birthday to add to the celebratory well-wishes, and tack on an exclusive offer or discount code for their special day.
Sample birthday offer SMS messages
Happy birthday Andy! We appreciate your loyalty, and we'd like to express our gratitude with this gift card. Here's wishing you a swell day.
You're special person who deserves a special treat on your birthday. Here's $50 to spend on any of your favorite products from our store.
Birthdays are an opportunity to celebrate and reflect on the journey so far. We'd like to celebrate with you by offering 15% off your next order. Cheers!!!
Promotional SMS FAQs
Here are answers to some of the most common questions about promotional messages.
How do you write a promotional text?
There are no hard and fast rules for writing a promotional text. The important thing is to get your message across in a short and concise message while being clear about the action you want your customers to take. Below are a few tips that can serve as a guide when writing a promotional text:
Add your business name in the sender's ID.
Do not exceed 160 characters whenever possible.
Include an option to unsubscribe at the end of every text.
Use short and mobile-friendly links.
Convey a sense of urgency.
Make it personal.
Do not use slang.
Stick to sharing exclusive messages.
Time your messages right.
How much does it cost to send a promotional SMS?
The exact cost of sending SMS marketing messages depends on the platform you're working with. Usually, you pay a monthly fee that covers the cost of sending text messages and renting keywords. General pricing plans range between .01 and .05 cents per text and $5-$25 per keyword per month. The top SMS companies offer a monthly plan that covers a fixed number of messages and keywords.
How often should I send promotional SMS to my audience?
There's no one-size-fits-all rule for the frequency of texts businesses can send to their customers. However, it's important to know that opt-out rates will be much higher if texts are too frequent. We usually recommend sending up to one text per week or a maximum of four to six in a month. Though, some industries or specific situations may require messages to be sent more frequently.
Conclusion
With the right strategy, SMS campaigns are a great way to achieve your marketing goals quickly. The personalized nature of the channel and the high open and engagement rates make it a dream for any marketer. However, it's important to note that SMS marketing does not work in isolation, and you'll get the best results if you integrate SMS marketing with other channels such as email and Messenger from Facebook.
One platform that helps with omnichannel communication is ManyChat. Used by over 1 million businesses and 200,000 marketing agencies worldwide, ManyChat allows businesses like yours engage with millions of new customers through SMS, Messenger, and email to improve your return on investment exponentially.
Get started with ManyChat for free today!
The contents of this blog were independently prepared and are for informational purposes only. The opinions expressed are those of the author and do not necessarily reflect the views of ManyChat or any other party. Individual results may vary.