Why You Need to Attend Conversations 2020 if You Run a Consultancy Business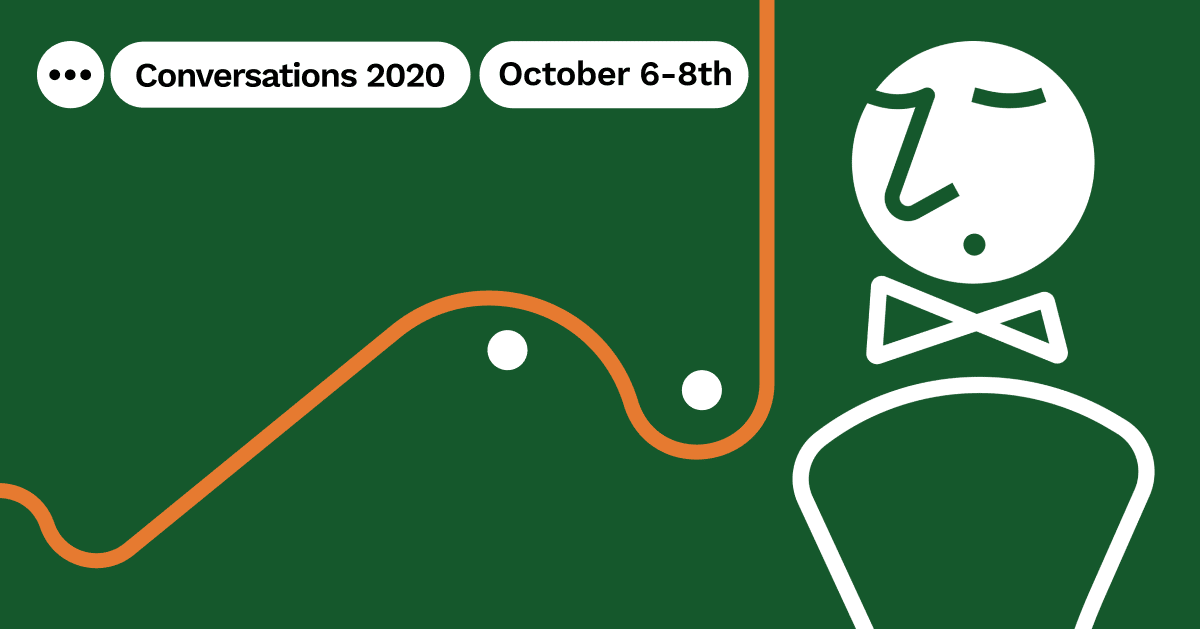 If you're running a coaching or consultancy business, and you're looking for proven ways to get more prospects to commit to your services, then Conversations 2020 has what you need.
We've assembled one of the best line-ups of business trailblazers, industry experts, and fearless founders who've built seven-figure businesses from the ground up.
In each interactive session, you'll have an "aha!" moment as you discover the exact strategies to turbocharge your business with omnichannel marketing.
At this virtual event, coaches and consultants will gain so much knowledge that isn't found anywhere else.
The agenda includes sessions handpicked for you, even if:
You're new to chatbots and you're curious about how they can help you grow a recognisable brand
You've had some good success with chatbots, but you can't make your audience commit to those high-ticket services — no matter what you try
You want to find out exactly how to leverage Chat Marketingto convert more leads daily — and how to use them in every aspect of your marketing plan successfully.
Still on the fence? Check out the top three reasons you should attend Conversations 2020.
Reason #1: Convert more clients for your high-ticket services
If you have high-ticket, bottom-of-funnel services or products that you need more prospects to commit to, then Conversations has the strategies you need to convert more leads.

Clever Chatbot president Katya Dominguez will reveal her Messenger funnel for high-ticket products and services, and give you a behind-the-scenes tour of her proven SMS, email, and Messenger formulas.
Reason #2: Learn the top video strategies to boost engagement, views, and shares without spending a dime on advertising
If you're using Facebook Lives and videos to reach your audience, then reserve your seats right now to hear from two experts, The Prepared Performer CEO Molly Mahoney, and Stellar Media Marketing founder Kelly Noble Mirabella.
Molly and Kelly will give you their proven blueprints to pair video content and Facebook Messenger to boost engagement, views, and shares, without spending a dime on advertising.
Reason #3: Kickstart your omnichannel marketing today with $15,000 worth of templates and freebies
You'll also get the crucial missing piece to anything that's stopping your chatbot from reaching its full potential.

Conversations also have sessions for all levels that offer bot-building fundamentals, Feature 101 sessions, and dive into the Chat Marketing revolution with Product Masterclasses.
Our speakers will also be giving away invaluable templates, checklists, workbooks, cheatsheets, and more, in their 100% virtual, interactive sessions.
Some of our speakers have worked tirelessly for months on their freebies alone, all of which are valued at over $15,000. Plus, with most of the information you learn in each session, you'll be able to implement it as soon as the session ends.
This will help your business flourish online.
Reserve your spot at Conversations 2020 on October 6-8th today!
More About Our Speakers
Our all-star line-up consists of some of the biggest names in marketing, including Daymond John, Neil Patel, Billy Gene, Molly Pittman, Jasmine Star, Ryan Deiss, and many more.
View our full line-up of speakers here
More About Conversations 2020
Conversations is the largest Chat Marketing conference in the world. It unites 5,000+ marketers from over 40 countries who are shaping the future of Chat Marketing.
With 30-plus sessions dedicated to Amazon and Shopify sellers, this top-rated virtual event will deliver winning tactics for growing your business online. You'll get to sit in on breakthrough sessions for coaches, consultants, digital agencies, and more, as well as receive $15,000 worth of templates and practical workshops.
The contents of this blog were independently prepared and are for informational purposes only. The opinions expressed are those of the author and do not necessarily reflect the views of ManyChat or any other party. Individual results may vary.