What is a Repeat Customer and Why You Should Care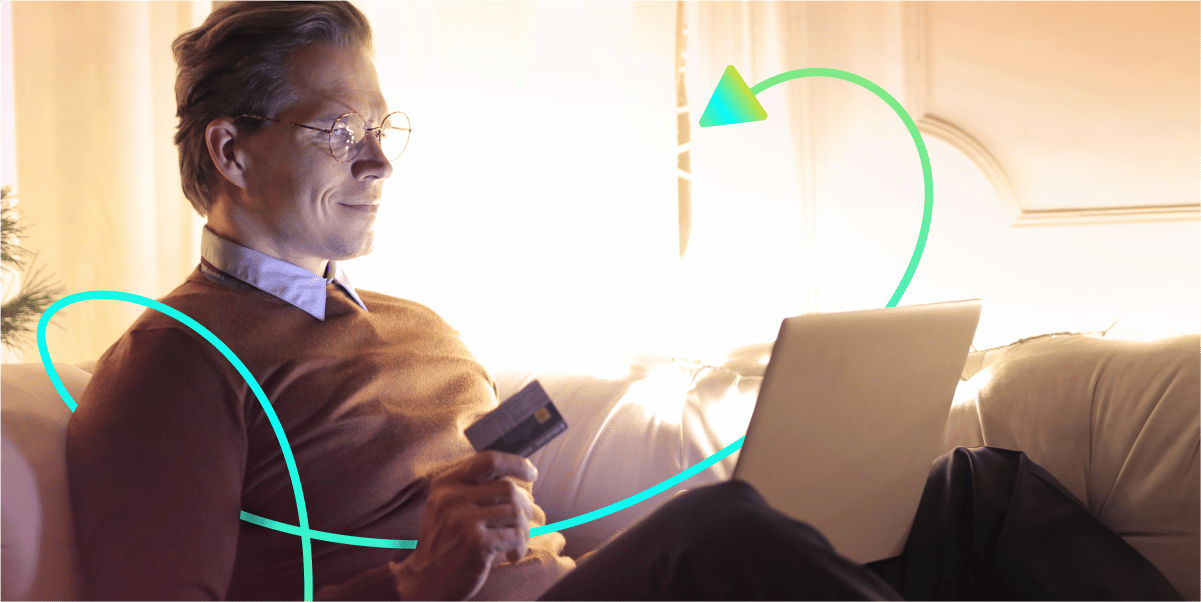 What a repeat customer is may seem a bit obvious, but why your business should care isn't always as apparent.
Repeat customers are customers that purchase from your business more than once. Like we said, that almost goes without saying. Underneath the simple fact that repeat customers are customers that buy again, there is an important question.
Why should your business care about repeat customers? And why should you tend to them in your eCommerce marketing efforts?
The condensed answer to that question is, "Because it matters."
Don't worry—this article isn't going to tailspin into a narrative on how repeat customers are important because they're your customers. We're going to unpack the reasons why repeat customers are vital to the success of your business and how you can encourage them to stick around. Wouldn't it be great to know how to produce repeat customers? We'll help you with that, too. 
Why Are Repeat Customers Important?
It turns out that not all customers have the same impact when it comes to revenue. This photo shows that your business doesn't need to continually generate new customers in order to make sales, expand your business, or raise brand awareness. New customers definitely play a part in those areas, but the benefits of catering to repeat buyers save your business time and money.
Focusing on existing customers will allow your team to use valuable time to invest in areas like product development or creating a customer loyalty program.
Where would your team invest excess time?
Here are just a few of many reasons that repeat customers are an asset to your business.
Repeat customers help advertise your business. Nothing helps your product sell like a happy repeat customer. In a world of constant interaction, repeat customers can take your product across all platforms just by sharing it on their personal social media accounts.
Repeat customers give helpful feedback. All customer feedback is helpful on some level. For better or worse, customers will review your product. Repeat customer feedback is helpful during the launches of new products, brand changes, and other transitions in your business. A repeat customer will help you gauge the success of changes since they have been around to note the differences.
Repeat customers are eager to buy. Repeat customers have returned because they were happy with the product, customer service, and other aspects of your business. Because they have purchased in the past, they feel comfortable purchasing again.
Repeat customers save your business money. Running advertisements isn't cheap. Even opting to focus eCommerce marketing efforts organically on social media costs your team time. By focusing your time and money on repeat buyers, you'll benefit by building retention while saving money on marketing. Remember how we said that customers crave connection? Investing in VIP sales and customer appreciation drip email campaigns will give you a return that makes everyone happy.
Repeat Customers Vs. New Customers
Focusing on repeat customers sounds great, right?
Although repeat customers can be a financially lucrative focal point for your business, all of your eggs can't go into that basket. Your business needs to continuously aim to market to new customers so that they can become repeat customers. This is then where understanding remarketing vs retargeting comes to play. Re engagement is also a key strategy to understand for converting interested potential customers into loyal buyers. All of these strategies will be essential to turn new customers into repeat customers.
It turns out that 44% of companies have a greater focus on customer acquisition vs. 18% that focus on retention. It's also true that only 40% of companies and 30% of agencies have an equal focus on acquisition and retention.
If a healthy balance of customer retention and acquisition is the goal then how should your team split the efforts?
It turns out that the answer isn't going to be the same for every business. It's pretty subjective and entirely reliant on your business' goals and means. Although there aren't hard rules, there are a few factors that will guide you in determining your acquisition/retention split. Consider the size of your business (is it new or well established?). Look at the revenue goal for this quarter or the year (will you need to hit a specific profit margin in order to expand your staff?).
If your business is new then focusing on getting new customers is best. Once you gain that strong new customer foundation then you can build repeat clients. Businesses that are larger and well established will do well to zero in on repeat clients.
Encouraging Repeat Customers
When a new customer purchases from your eCommerce business that is your cue to put a repeat customer strategy into play.
Has your business prepared for what should come next?
We get it. Repeat customers are not easy to make. It takes time, resources, and a customer retention strategy that is flexible, yet on point. There are a few things to remember when it comes to creating a climate for encouraging repeat customers. These can be applied across the board and are applicable to any business.
Foster connection. Customers want to know that they matter, but they also want to connect with your brand. This is when a specific approach becomes necessary. Your business needs to be able to show appreciation for customers and foster connection with them across all platforms: social media, email campaigns, and website. This can be done in something as simple as engaging with customers on social media. Following up with customers after their first purchase can also go a long way.
Be the expert. Know your product or service expertly. Create content that can help customers understand more about the product. For example, if your eCommerce business sells lotion then you could educate customers on the ingredients and where those ingredients were sourced from. This allows customers to gain trust with your brand.
Check-in. Follow up with customers on a regular basis to see how their customer experience has been with your business. Creating a drip-email campaign for customers is a great tool for communicating your appreciation of their purchase. These campaigns can also be used to send out surveys on customer satisfaction.
Stellar customer service. Customer service reps need to know all there is to know about your product and your policies. Having kind customer service reps is a given, but they should also be trained to be equally as knowledgeable. Understanding the importance of customer service is a must for customer retention. Things like the process for filing a complaint, shipping protocol, and return policies need to be communicated clearly with customers.
Incentives. Why should an existing customer return? (Hint: it's not to ensure your bottom line). Incentives for repeat customers are a great way to convey your gratitude for their business all while making sure you're meeting your bottom line. These loyalty rewards programs can take any shape to fit your business brand and budget.
Let them know you're listening. Everyone has a desire to be heard. Give customers an opportunity to share their opinions and experiences. Sending post-purchase or post customer service surveys is a great way to gauge where improvements can be made. Take time each week to analyze the answers and reply to customers that have participated.
Why Are Repeat Purchases Important?
Are repeat purchases just extra money? Well, of course, they are, but there are layers to that. Repeat sales do generate profit, but the key here is that your business will see that money again and again. Pay attention to your repeat purchase rate and take note of how to form a successful retention marketing strategy.
Returning customer X is already set up to shop and willing to tell others about it. While the marketing is being done for you, your business can make sure that customer X comes back with friends Y and Z.
So, repeat customers are important, to say the least. We've established that they act as marketing for a business, save on administrative costs, and help guide the business in the right direction with customer surveys.
How do you ask a customer for a repeat purchase?
Even if on a subconscious level, your existing customer wants to know their purchase mattered. It's your business' job to make sure they know that it did. There are so many options in asking customers for a repeat purchase. The main theme with them all is taking time. Whether it's taking time to implement an email campaign, including a coupon in their shipment, or doing personalized shout outs on social media, there are a lot of ways to incentivize that second purchase.
Key Takeaways
What now?
Assess the size of your business. Your focus, for now, may have to be gaining a bigger pool of new customers. Running a campaign on return customers won't go well if your current customer base is small. That's fine.
If your business has been around for a while and you have the revenue to prove it then split your efforts between acquiring new customers and retaining existing ones. Your marketing should reflect your focus. Large Facebook ad campaigns aren't going to yield much retention. The budget allocation also needs to reflect the goal you have in mind. How you split your efforts is entirely up to your business—taking into consideration all of the moving parts.
Increasing customer retention rates by a mere 5% increase in profits anywhere from 25% to 95%. With numbers like that, it only makes sense to invest in repeat customers.
The contents of this blog were independently prepared and are for informational purposes only. The opinions expressed are those of the author and do not necessarily reflect the views of ManyChat or any other party. Individual results may vary.