How to Update Your Menu Using a QR Code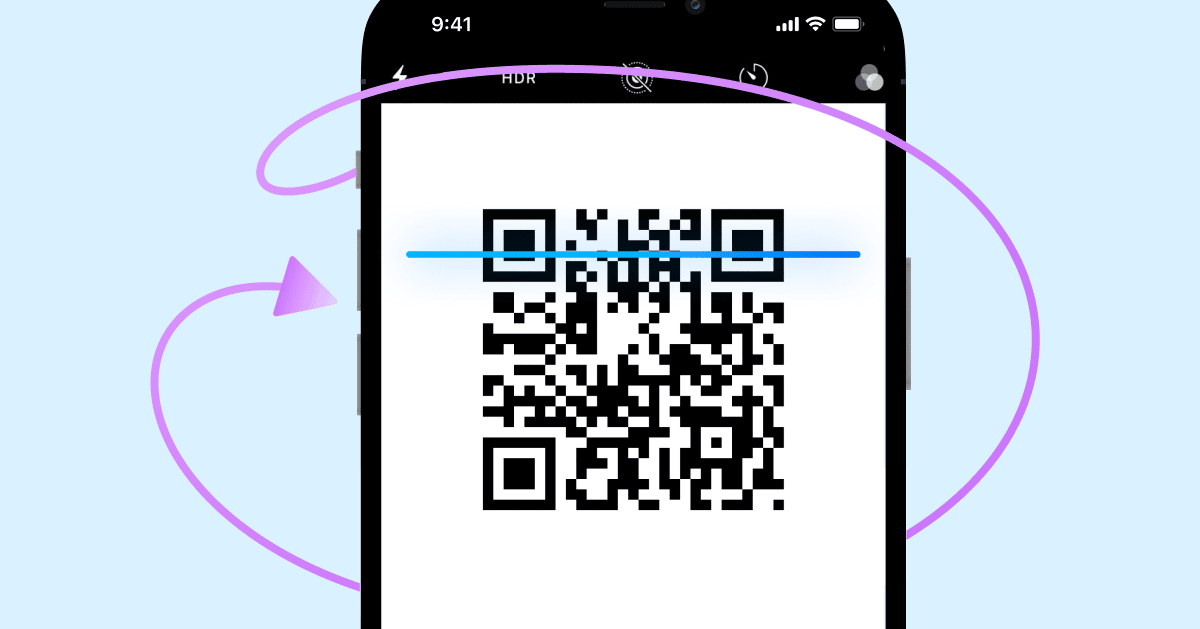 Are you thinking about creating a contactless dining experience for your guests? A lot of people are hesitant to dine out due to public health concerns, even after state governments allow counties to reopen.
One way to build trust with guests (and ensure they're safe) is to offer a contactless dining experience. A simple change you can easily make is creating a digital menu so guests can load a menu on their own device. Using merchant software, integrate mobile apps for ordering takeout and delivery with your ordering system.
A QR (quick response) code makes this creative, practical, and safe dining experience possible.
What is a QR code?
In short, a QR code is a barcode made up of a matrix of dots that's scannable with a QR scanner or cell phone camera. Unlike traditional bar codes, QR codes are two-dimensional and contain data. It can also be scanned from a screen, which means it's compatible with smartphones.
People don't need special equipment to engage with a QR code and the data embedded within it. Here's a video explaining the concept a bit better:
How QR codes work in restaurants
QR codes make your digital menu, restaurant promotions, and loyalty program more accessible to guests; someone who patronizes your restaurant simply scans the code on their mobile device to place an order with a series of clicks, taps, and swipes.
Logistically, setting up a QR code for your restaurant is straightforward. If you ask guests to scan a flyer, poster, or kiosk when they visit your restaurant, order food, or make a reservation, it's a good idea to include some "how-to" instructions for people who may be unfamiliar with QR scanning and digital menus. And be sure to explain what happens after someone scans the QR code (i.e., will the menu load in an app or on a website?).
Using a QR code is a great alternative to asking guests to search for and load a website or app, and simplifies the ordering process while eliminating the need for physical interactions. (Your ordering system can also process credit cards rather than have an employee collect a payment, too.)
Get up and running with QR codes
There are a few ways to implement this technology at a low cost to your business. You don't need complex technology, as there are many user-friendly options available, and software providers often focus on creating simple user experiences for both restaurant employees and their guests.
Here are a few easy ways to set up QR codes for your restaurant patrons.
Use a free QR code generator
QR codes are a relatively straightforward piece of technology. If you're the slightest bit technical or have an interest in learning how to use new digital tools, you may decide it's worth your time to customize your digital menu experience. Start by building your menu on a webpage or as an image, using a tool like Canva, before integrating with QR software.
The best way to find the right, free tool is to Google search "free QR code generator" or "free QR code generator for restaurants." Browse through multiple options before choosing the right software for your skill level or business. You'll find that there are a number of solutions out there.
While free is certainly appealing, the downside to using a free QR code generator is you'll need some engineering skills or resources in order to build a custom ordering system or an entirely digital experience from scratch. A free tool won't offer troubleshooting or customer support, either. If something "breaks," you're on the hook to diagnose the problem and fix it. Even if you have time now, you may not have extra bandwidth later.
Work with your point of sale (POS) system
When was the last time you spoke with your point of sale (POS) software company's customer support team?
Reach out to see if your software partners have recommendations for implementing digital menus and streamlining your restaurant's ordering system. Technologists at these digital solutions companies may already be working with several restaurants similar to yours and can offer advice on how to streamline the digital process.
And even if your POS software provider doesn't have a QR code or digital menu feature, it may be able to recommend integration partners. Choosing software that's compatible with your POS platform is important for setting up contactless payments and ordering processes.
Set up a chatbot
Use a QR code to direct customers into a Facebook Messenger chatbot that walks them through your digital menu. Bots help you take reservations, handle takeout orders, and host promotions on social media.
Take a look at this interactive menu from our test restaurant Slice of Heaven, for example.
Beyond sharing a menu image, the bot creates a guided experience and replicates interactions guests might have with a server or host— you can build a bot that recommends daily specials or asks customers for their preferences.
Want to create a QR code from scratch?
Head to your ManyChat dashboard to start. Click Automation, then click Flows on the left side menu.
Click the + New Flow in the upper right corner of your screen.
Choose Create Empty Flow, then name your Flow.
In Flow Builder, choose Add Trigger. Then select the QR Code widget.
On the next screen you'll see a QR code with a few options. You can change the size of the QR code. Add the restaurant's logo. Or change the color of the QR code itself.
From here you can build out a loyalty program or menu flow in Flow Builder. Be sure to click Download Code Image and activate the code before using it in your restaurant. So when people scan your QR code, they enter a Messenger experience based on your flow.
If you have an existing flow that you want to add a QR code to, it's even easier.
Head to the desired flow and click Edit Flow. Then click Add Trigger in your Starting Step block.
Click the QR Code widget then customize the settings to meet your needs, like adding a business logo or changing the foreground color.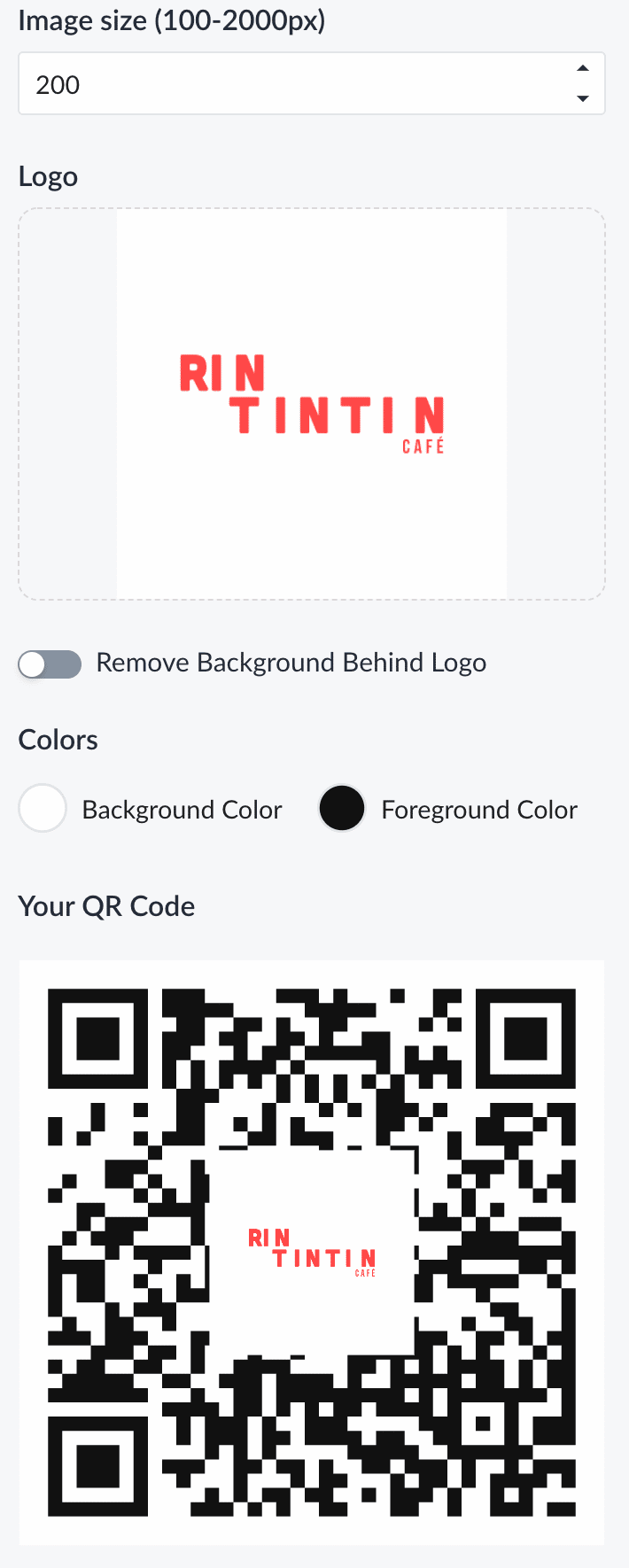 To use the code, toggle the Disabled setting to Activated.
Click Download Code Image to save the QR code to your computer. Then use it however you like!
If you are interested in setting up a full restaurant chatbot of your own, check out this template from ManyChat to get started.
Last but not least
Remember, QR codes may be new to your customers, so be sure to provide directions and instructions, as well as offer support. There may be a few cases where a customer doesn't have access to a smartphone or their devices are having technical issues. In this instance, restaurant staff should still be prepared to process orders over the phone as a backup.
Think of your QR code and digital menu as part of a larger customer experience strategy. With this convenient technology in place, you can focus on other aspects of your business such as decorating, marketing, building new lines of business, and growth.

Level up your brand communications with a chatbot. Sign up for a free trial with ManyChat.
The contents of this blog were independently prepared and are for informational purposes only. The opinions expressed are those of the author and do not necessarily reflect the views of ManyChat or any other party. Individual results may vary.