Tips & Tricks: Sharing Your ManyChat Bot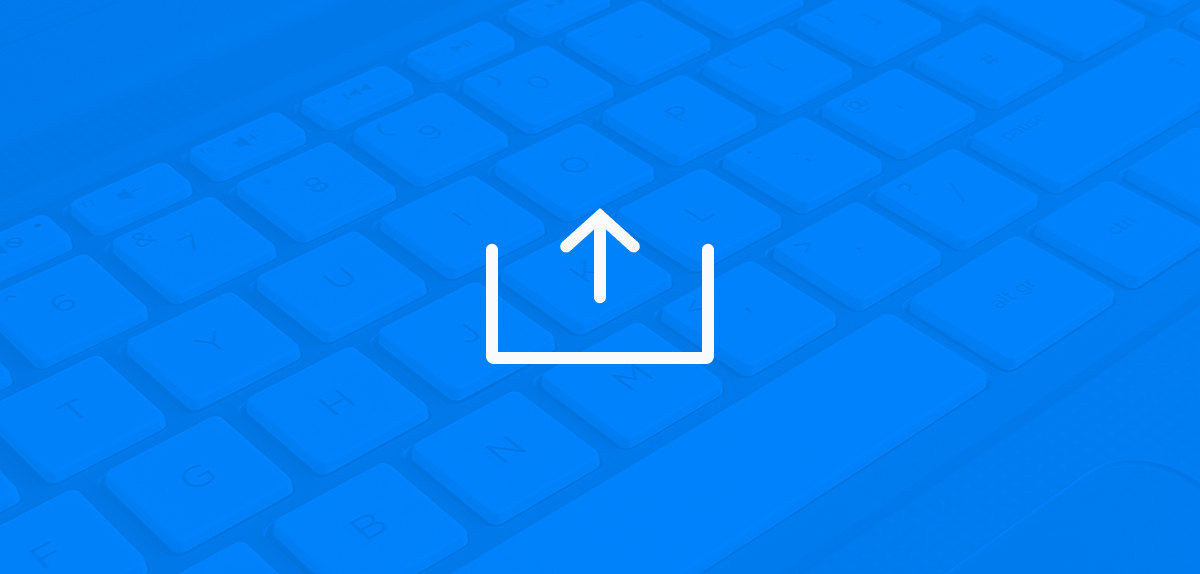 This tutorial will help you to find and attract a new audience with the help of your loyal subscribers or even make your content go viral.
ManyChat doesn't have a bot sharing feature in Messenger yet. But actually, there is an easy way to get your subscribers to share your bot with their friends using the Card Block.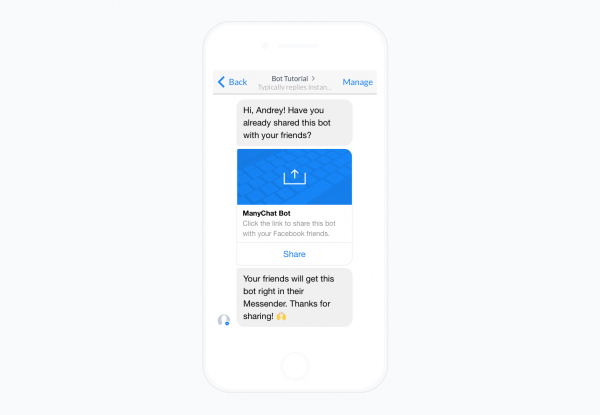 How to set it up?
Create a Card Block in Message Builder. Upload an Image, create a Headline and Description.
Insert a link, which can be a direct link to your bot or a Messenger Ref URL Growth Tool that will tag you new subscribers and subscribe them to a particular Sequence.
Add a Button to your card and choose Open Share Window option. You can add a number of Cards in the Gallery with different images, content, and links to segment your audience and subscribe them do relevant Sequences.
The cool thing is that Card Block can be integrated absolutely everywhere, use it in you Sequences, Broadcasts, Welcome Message or even create a Keyword (if you want to share this bot just type "share" ?).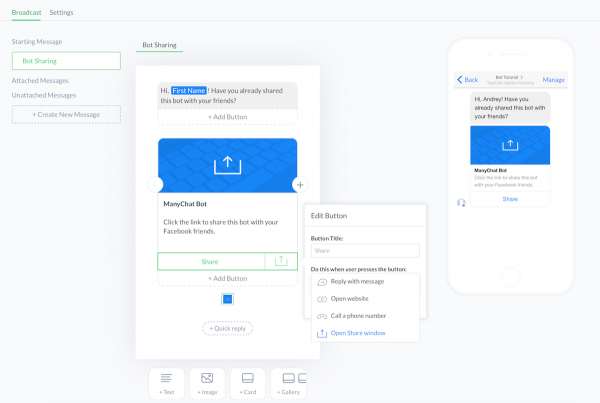 Once a user shares your bot, his friends will get the Card and will be able to interact with it and share it with others with just one tap.
Tam Pham from Bot Academy did a great guide on how to share your ManyChat bot (check out their other great tutorials) ?
The contents of this blog were independently prepared and are for informational purposes only. The opinions expressed are those of the author and do not necessarily reflect the views of ManyChat or any other party. Individual results may vary.