Is The TikTok Creator Fund Worth It?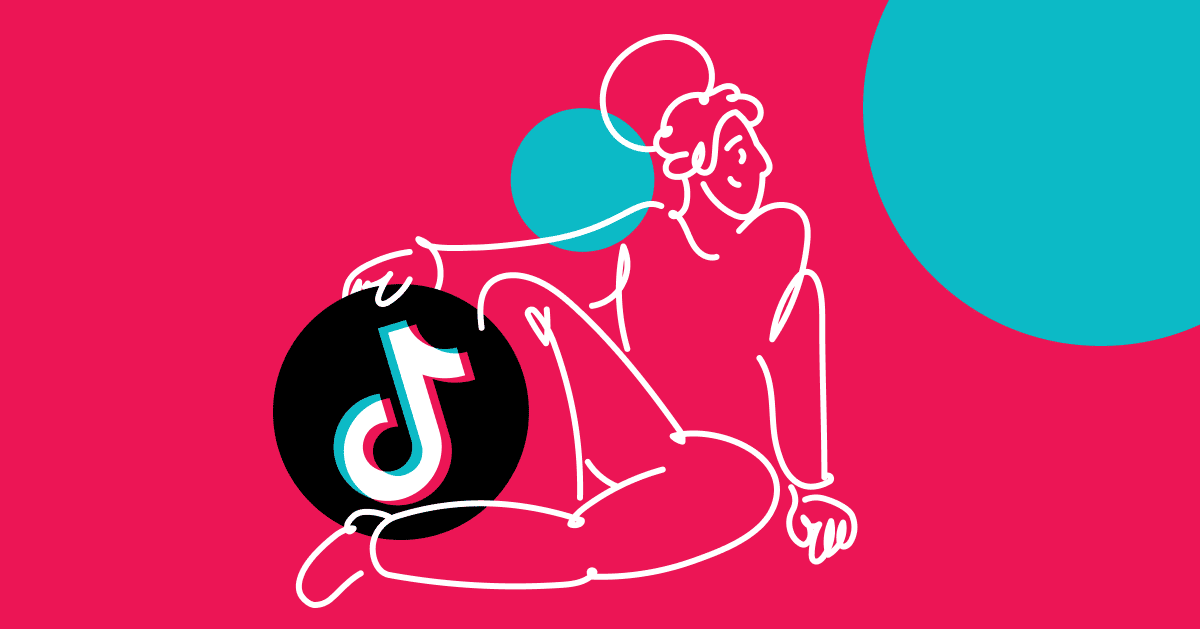 On March 2021, TikTok introduced its $200 million Creator Fund as a way for creators to monetize their content on the platform. For the average creator, that sounds like a lot of money to go around.
However, invsting effort into getting accepted to the Creator Fund might only be worth it if you're okay with generating unpredictable revenue each month that, for the majority of creators, doesn't amount to a full-time income.
The outliers earning thousands (if not millions of dollars) on the platform, like @bellapoarch or @kallmekris, are largely the exception and not the norm.
TikTok claims the sole purpose of its Creator Fund is to reward its "brilliant creator community." Yet the fund has been publicly criticized by creators and influencers (often using TikTok to voice their concerns) who claim TikTok is underpaying them..
So, what's the deal with the Creator Fund? Is it really worth joining? Are there any risks? In this article, we go into detail on all things Creator Fund and whether growing your account to be eligible to join may or may not be worth your time.
What is the TikTok Creator Fund?
The TikTok Creator Fund was founded to reward creators for their content. Here's its statement on the fund:
"To further support our creators, we're launching the TikTok Creator Fund to encourage those who dream of using their voices and creativity to spark inspirational careers. The US fund will start with $200 million to help support ambitious creators who are seeking opportunities to foster a livelihood through their innovative content. The fund will be distributed over the coming year and is expected to grow over that time."
The fund allows creators to monetize original content in a few ways:
How much does the TikTok Creator Fund pay?
TikTok claims there is no cap on how much creators can earn on the platform. It has also stated that it does not prioritize specific types of content over others. That said, it has yet to disclose how it calculates payouts.
"The funds that each creator can earn are worked out by a combination of factors; including the number of views and the authenticity of those views, the level of engagement on the content, as well as making sure content is in line with our Community Guidelines and Terms of Service."
The general range TikTok pays is anywhere from $0.03 to $0.04 cents per 1,000 views. Meaning if you get two million views from one TikTok video, you can expect a payout of about $60 – $80.
TikTok creators like @investwithdason—with a following of over 400k—earned $205.70 in a two-week span with about 6.3 million views.
On the other hand, you have creators like @erinmcgoff making more than $3,000 a month through the Creator Fund.
Creators like @jessica_furniss—with a follower count of over 116k—report earnings of $4.93 over a six day period.
These examples shine a light on how drastically TikTok earnings can vary from one creator to the next regardless of follower size or niche. Earnings can range from a few dollars a day to thousands of dollars a week. Much like how Instagram's algorithm is kept secret, TikTok doesnt go into details about the exact way its algorithm calculates earnings.
Does joining the TikTok Creator Fund lower your views?
There's some speculation in the TikTok creator community regarding a suspicious drop in views for some accounts right after a creator has joined the fund.
To assuage fears, TikTok has stated:
"Joining the Creator Fund will not have a negative impact on your TikTok videos views or followers; any drops in video views are caused by in-app fluctuations that naturally occur and have nothing to do with the Creator Fund. But we will continue to keep a close eye on this and are always listening to the feedback we receive from our creator community."
Despite TikTok's claims, creators like @morgannicccc noticed a change after joining. As you weigh whether you should join the Creator Fund, it's important to consider all possible scenarios.
TikTok Creator Fund requirements
It's important to note that the creator fund isn't open to every TikTok user on the platform. To be eligible to apply, you need to meet the following guidelines:
Based in US, UK, France, Germany, Spain, or Italy
Be at least 18 years old
Have a minimum of 10,000 followers
Have at least 100,000 video views within the last 30 days
Have an account that doesn't violate TikTok's Community Guidelines
If you really want to dive into the ins and outs of the Creator Fund, you can always check out the official TikTok Creator Fund Terms.
How to join the TikTok Creator Fund
Wanting to join the TikTok creator fund? If you meet eligibility requirements, the application process is easy.
TikTok creator @sharontseung walks you through the process:
Here's a quick written guide:
Within your TikTok app, navigate to your account settings and click Creator Tools
Click on TikTok Creator Fund to start your application
It takes about 3 days to process your information
Is joining the TikTok Creator Fund worth it?
Joining the TikTok creator fund can be worth it if:
You're focused on a long-term growth strategy
Your content is consistently getting millions of views
You don't mind the possibility of earning next to nothing each month
The possible drop in views doesn't bother you
One of the biggest indicators of whether or not you'll be successful with the Creator Fund is your content's quality and how consistently you post. As with any platform, the more you post, the higher your chances of going viral and amassing millions of views.
If you're able to build an audience, you might have better luck than creators who only post sporadically. Bottom line:, If you meet all the criteria to apply to the Creator Fund, it may not hurt to try it. Even with the alleged possibility of a drop in views, there isn't much to lose by trying it out for yourself!
Learn more about growing on TikTok
As you consider joining the TikTok creator fund, it's key to remember that it isn't the only way to make money on the platform. Creators can strike lucrative affiliate marketing partnerships with huge brands, sell merchandise, collect virtual gifts on LIVES, collaborate with influencers, or even drive traffic to a sales funnel through a link in their bio.

The sky's the limit with when it comes to creative ways to monetize your TikTok account. Whether you plan on joining the Creator Fund or not, TikTok is one of the best places to grow your brand, build an audience, and capture attention today.
Try ManyChat for free today.
The contents of this blog were independently prepared and are for informational purposes only. The opinions expressed are those of the author and do not necessarily reflect the views of ManyChat or any other party. Individual results may vary.