The Beginner's Guide to Click-to-Messenger Ads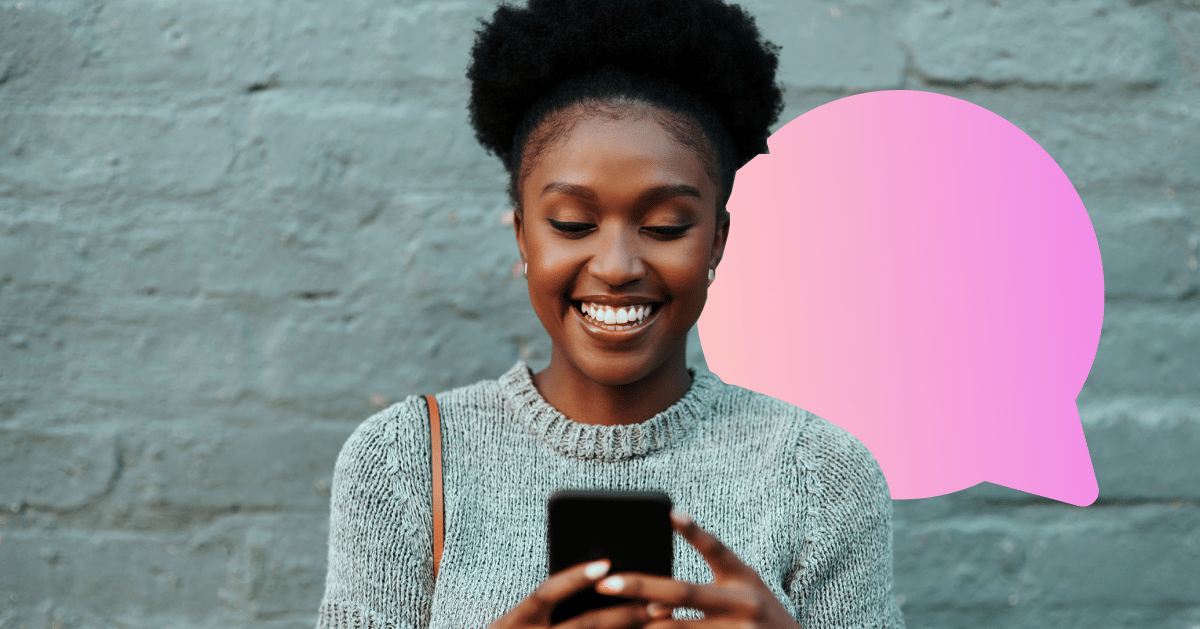 More than 1.3 billion people use Messenger from Meta every month. That's one-sixth of the world's population connecting with friends, family, colleagues, and businesses through Messenger. Of those monthly Messenger conversations, more than 20 billion messages are exchanged between users and businesses. For advertisers, this means one thing: Messenger provides a powerful opportunity to increase reach, engagement, sales, and connection with your customers beyond traditional Feed ads.
So what is Messenger marketing and how do ads that click to Messenger work? You already know that social media is the best way for brands to connect with their audiences. Research also shows that people want to engage with businesses on a personal level and they want a quick response. With ads that click to Messenger, you can meet your customers where they already are, in real-time, and maximize your chances of converting your audience to qualified leads.
When done right, ads that click to Messenger are a powerful and creative way to create brand awareness and boost sales. The best part is that they're super easy to create and manage. In this post, we'll answer all your questions about ads that click to Messenger, including:
What are click-to-Messenger ads?
The benefits of click-to-Messenger marketing
How to set up a Messenger ad
What are Ads that Click to Messenger?
Ads that click to Messenger are a multi-platform marketing tool that allows customers to reach your business in one click. It's simple: when a potential customer clicks on your ad, it launches a Messenger chat with your business.
The customer can then talk to a representative, ask questions about your products and learn more about current offers. Ads that click to Messenger are the only type of Messenger ads that can appear in Feed on both Facebook and Instagram, as well as within Messenger Inbox. This means you can capture your audience's attention no matter where they're scrolling.
Benefits of Ads that Click to Messenger
The ability to connect with businesses via Messenger is becoming more than a nice-to-have – it's what people have come to expect when engaging with brands online.
Ads that click to Messenger allow you to do double duty: you can meet your customers' desire for instant messaging while increasing your reach, boosting your sales, and improving your customer relationships. Here are a few ways your business can benefit from Messenger ads.
1. Reach people faster with live chat
When consumers reach out to a brand on social media, 40% of them expect a response within one hour. With ads that click to Messenger, you can connect with your customers immediately through live chat.
Not only will this keep your customers engaged – being quick to respond will give you an edge over your competitors. Don't have the resources to guarantee rapid replies? Use an integrated chatbot to make sure you're responding to your customers with the speed they expect.
2. Capture your audience's attention
Messenger ads are an effective way to enable discovery and influence purchase decisions. Stories, in particular, have a big impact on what people buy: 58% of people say they have visited a brand's website after seeing a product or service in a Story ad and 31% have gone to check out the product in-store.
What's more, 50% of consumers want to discover new products through Stories. By displaying ads that click to Messenger within your Stories, you can take advantage of this highly engaging format to help potential customers make informed purchases.
3. Leverage better local targeting options
Ads that click to Messenger allow business owners to specify target audiences according to geographic location. This helps drive local traffic and increase your product sales.
For example, if you're a restaurant owner, you can use ads that click to Messenger to target customers who can place an order through chat. You can also send personalized messages to people in the designated area with deals on your products. All you have to do is select your target audience or location when setting up your ad and your chatbot will take care of the rest.
4. Retarget your customers with personalized content
Ads that click to Messenger also enable retargeting campaigns by allowing you to send personalized messages and targeted promotions to people who have previously interacted with your brand via Messenger.
By specifically targeting and sending messages to consumers who have expressed interest in your business, you can increase your audience engagement and overall brand recognition.
5. Start real conversations with real customers
Ads that click to Messenger open up a two-way dialogue between businesses and customers. It's not just about selling or buying – it's about creating a relationship. You can use ads that click to Messenger to reach people at scale, then continue one-on-one conversations with specific customers and tailor your interactions to meet their specific needs.
As part of your sales funnel, you can also use Messenger bots to start a casual conversation with potential customers to build interest in your business before pitching a product.
How to Set Up Ads that Click to Messenger
Setting up ads that click to Messenger with ManyChat is very straightforward. Carefully follow each of the steps below and you'll have Messenger ads up and running in no time.
What you'll need
A Facebook ad account: Every personal Facebook account has an ad account by default. Go to Ads Manager to access your ad account.
A ManyChat admin role to activate the ads: You can change your ManyChat role from your ManyChat account.
A role as an advertiser (or something higher) on a Facebook business page: You need this to make ads in ManyChat.
How to set it up
Go to ManyChat and sign in to your account.
Go to your dashboard and click the "Growth Tool" option.
Choose the "Ads" option, which will be on the left side menu bar.
Click the "Activate" button to get started.
Click "Create New Ad" to begin.
You'll see instructions from Ad Wizard to help you figure out the best option for your business. After creating an ad, the site will send you back to the ad list where your advertisement will be waiting.
Key Takeaways
If you're looking to improve your brand's reach, increase customer engagement and drive sales, then ads that click to Messenger are a great tool to help you accomplish your marketing goals. A click-to-Messenger ad campaign is not only cost-effective and efficient but easy to set up and manage long-term.
Need help implementing a Messenger marketing strategy? ManyChat can help. We support over 1 million businesses (like yours!) and 200,000 marketing agencies worldwide. With our click-to-Messenger ad solutions, you'll get discovered by and engage with millions of new customers through Messenger. Let's get started.
The contents of this blog were independently prepared and are for informational purposes only. The opinions expressed are those of the author and do not necessarily reflect the views of ManyChat or any other party. Individual results may vary.