Stan Chudnovsky, VP of Messenger at Facebook, is Speaking at Conversations 2020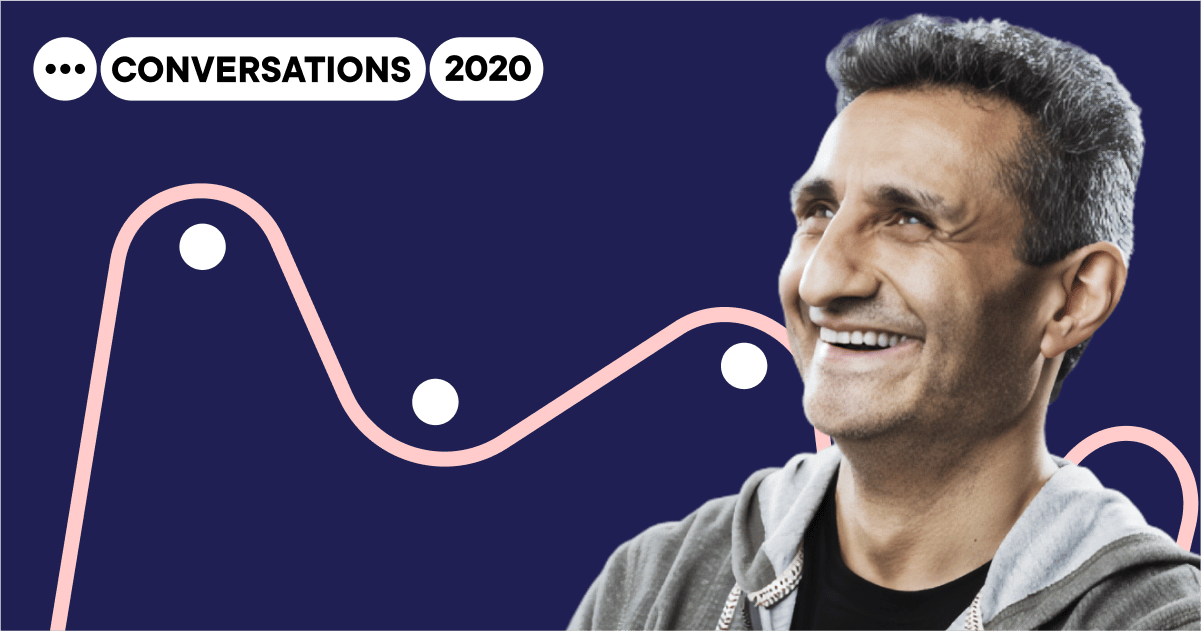 Each year, the Messenger team joins us at Conversations to share insider knowledge of the Messenger journey, achievements, and updates.
Last year, Stefanos Loukakos spoke at our event in Austin, Texas, and the room was on fire. It ended with a round of applause from the captivated audience.
This year, Stan Chudnovsky, VP of Messenger at Facebook, has agreed to speak at Conversations 2020.
We've been pursuing Stan since our conference was established back in 2018, and now, we're thrilled Stan has agreed to join ManyChat CEO Mike Yan for a fireside chat to share his insights on the future of Messenger.
During F8 in 2019, where Facebook announced "digital living rooms"— creating a dedicated space within the Messenger app to find content from friends and family they message the most — and this year's introduction of Messenger Rooms, it's clear that Messenger has an exciting future.
Currently, more than 2.5 billion people use messaging apps worldwide. In fact, 87% of smartphone users have mobile messaging apps. With this current trend, we are expected to have 3 billion messaging app users by 2022.
This year, for the first time in history, there are more mobile messaging app users than social network users. This means that mobile messaging apps are bigger than social networks.
Stan might also share his perception on the messaging landscape and comment on its future, and give his thoughts on the startup world in general — before joining Facebook, he co-founded startups including IronPearl, Jiff, and NFX.
Learn more about the future of messaging with Stan Chudnovsky, VP of Messenger at Facebook, at our all-virtual Conversations 2020, which runs from October 6-8th.
Get your front-row seat to see this fireside chat with an Expert Pass or a Super Fan Pass. We can't wait to see you there.
More About Stan Chudnovsky, VP of Messenger at Facebook
Stan Chudnovsky is the VP of Messenger by Facebook. Prior to Facebook, Stan was VP of Growth and Global Strategy at PayPal. Stan also co-founded several other successful companies including IronPearl, Jiff, NFX, Ooga Labs, and Wonderhill. Before that, Stan worked on building Tickle Inc., one of the first social media companies, and grew it to become one of the largest websites in the world by 2003.
View our full line-up of speakers here
More about Conversations 2020
Conversations is the largest Chat Marketing conference in the world that unites 5,000+ marketers from over 40 countries who are shaping the future of Chat Marketing.
This virtual event will showcase winning tactics on how to grow your business online with sessions dedicated to coaches and consultants.
You'll get 30-plus breakthrough sessions for Amazon and Shopify sellers, digital agencies, coaches and consultants, and more, as well as $15,000 worth of templates and practical workshops.
The contents of this blog were independently prepared and are for informational purposes only. The opinions expressed are those of the author and do not necessarily reflect the views of ManyChat or any other party. Individual results may vary.