The Only 3 Social Media Metrics You Need to Measure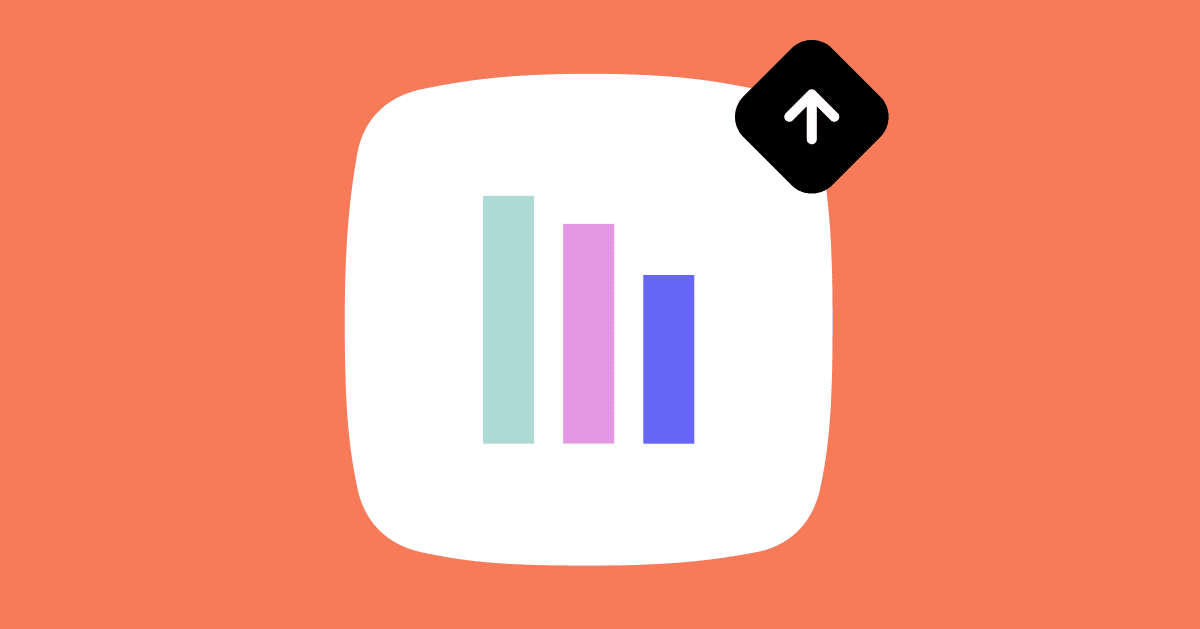 If you're investing in social media marketing, you may be wondering, Are my efforts paying off?
If you've asked yourself this question and are struggling to see if any headway has been made, you're not alone. Research has found that only 35% of global marketers can demonstrate a return on their social media investments. With such low visibility, it can be difficult to see if you're getting optimal performance out of your social media strategy.
Especially during such a challenging period of time, business owners should be working smarter rather than harder. That means being able to explain, with precision, whether your marketing initiatives are performing to their highest potential. After you figure out what your returns are, double down on investing in what works, and be confident that you're making the right decisions with your limited resources.
One of the challenges of monitoring social media metrics is the sheer amount of data there is to track. The key is to focus on material, tangible value, which involves capturing data that demonstrates a clear human interest story.
Here is a short and sweet framework to help you focus on the metrics that matter most to your business's performance.
Visibility
A benefit of operating in a digital economy is that businesses can build relationships with customers all over the world. But in order for people to learn about your business, you need to build visibility.
Luckily, social media is the perfect platform for doing exactly that. Regardless of whether you're investing in paid advertising or sharing content organically, platforms like Facebook, Twitter, and Instagram facilitate brand discovery.
So what's your content's reach?
The simplest way to answer this question is to capture views by platform. A simple way to structure this analysis is through a weekly report. Let's say, for instance, that you run campaigns across Facebook, Twitter, and Instagram. There are a few details that your marketing team will find helpful:
How many people have seen your content.

Which platforms are helping your brand reach its intended audience.

Which posts are gaining the most visibility.
The numbers gleaned from this type of reporting will help you maximize your reach. For instance, you may notice that certain content themes generate more reach than others. You might also notice that more people see your posts on Twitter than Facebook.
Your reporting might look something like this:

In a spreadsheet format, you can also aggregate your reporting over different time periods to examine trends, or categorize your most popular and least popular pieces of content by theme, all of which helps you decide what works best to increase your brand's visibility.
Referral traffic
Are your messaging and content strategies resonating with your audience?
Collecting information on your website's referral traffic can help answer this question.
Most analytics software, including Google Analytics, allows you to group website visits by referral traffic source. By looking at this data, you gain a clearer perspective as to whether your social media marketing efforts are guiding people towards your website or not.
You may also want to include some additional optional analysis, such as your bounce rate which tells you whether your website is facilitating a deeper level of engagement. Also consider implementing heat mapping software to see how people interact with your website.
Here's what your reporting could look like:

It's critical to capture the level of impact your social media traffic has on your overall brand. Are platforms like Facebook, Twitter, and Instagram helping bring people to your website? If so, what types of pages are most popular?
In some cases, you may not be able to gather this kind of information depending on the social platform. Instagram, for example, doesn't allow direct links from posts to external websites; so if you run an Instagram Story campaign, you may need to calculate an approximate metric by measuring direct traffic to your website.
Additionally, referral traffic source data can help you understand the mechanics of your social media marketing funnel. Getting people from a tweet or Facebook status update to your website is a crucial step for conversion optimization.
Engagement rate
Distractions are common on almost every social media platform, and feed-style user experiences can make it challenging for audiences to focus on a theme or topic for an extended period of time — a tweet's shelf life is just 18 minutes.
Luckily, tracking an engagement rate can help show you whether you're successfully cutting through the feed "noise" and reaching your audience. So, how do you keep track of engagement rate?
While there is some flexibility with this particular metric, your ability to measure engagement also depends on the sophistication of your analytics software.
In order to track in-app product usage, ManyChat, for instance, uses its own chatbot software to drive audiences from Messenger by Facebook to its free-trial software. In this particular case, the captured engagement metric could be the amount of time spent within the ManyChat software.
A brand engagement metric extends beyond the actions people take on your website, too. In today's omnichannel digital world, your brand's presence carries over to social media and other online communities. For this reason, it's important to examine community engagement as well. Ask yourself: Are people liking, commenting on, or sharing your content? And does this level of engagement translate into on-site engagement?
Only your company knows what your audience is "telling" you — directly or indirectly — and social media engagement metrics offer greater insight into whether your brand piques your community's interest.
Last but not least
You may notice that this roundup of social media metrics ignores a key piece of your company's success equation: revenue optimization. That's because the path from social media to sales isn't exactly linear.
For instance, it's unlikely that a routine tweet will result in a boost to sales, especially if your product is a high-consideration item.
The customer journey is much more complex than that, and your social media presence raises brand awareness among your target audience. If your content is valuable, people will follow your accounts or join a group you're managing. After following your social media platform for a while, your audience will take interest in your products.
To gain a comprehensive understanding of your social media marketing performance, though, it's important to supplement your quantitative data with qualitative insights.
What do your customers think of the content that you're sharing on social media? Do they feel inspired to engage with your posts? If so, what value do they gain?
Finding the answers to these types of questions closes the loop in your conversion funnel, and helps you understand how to better optimize your social media marketing strategy for successful customer conversions.

Level up your brand communications with a chatbot. Sign up for a free trial with ManyChat.
The contents of this blog were independently prepared and are for informational purposes only. The opinions expressed are those of the author and do not necessarily reflect the views of ManyChat or any other party. Individual results may vary.