Should You Start an Online Business?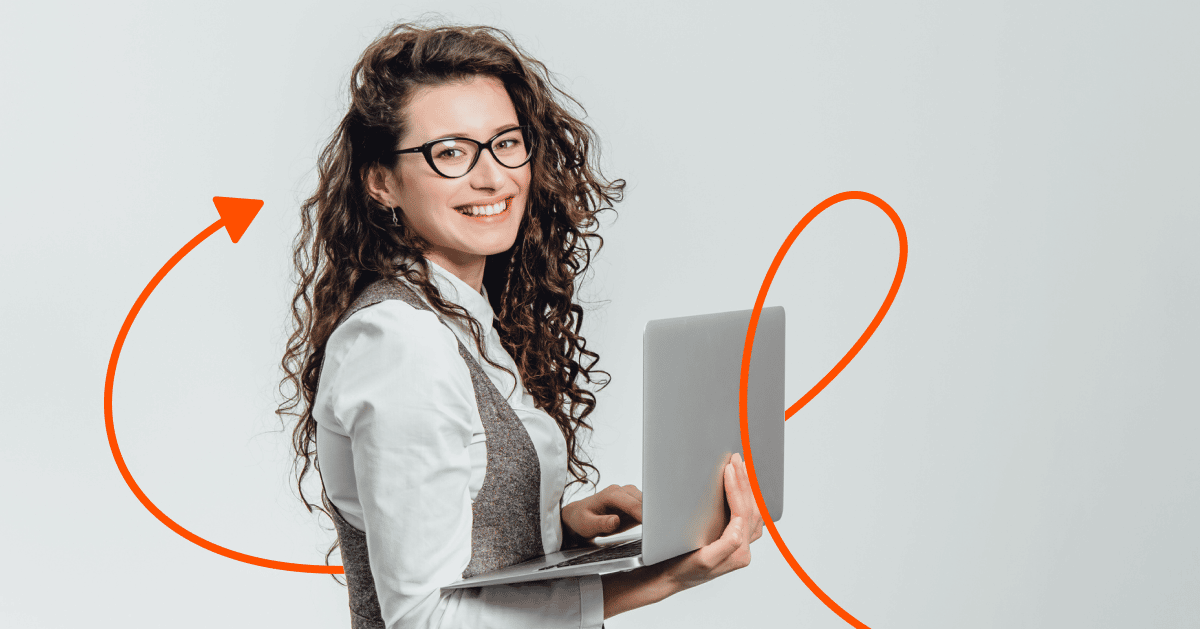 Are you an aspiring entrepreneur looking to start a successful online business? Then you've come to the right place. But before we begin, let's make it clear that running a successful business isn't just a matter of using the right tactics; the road to success also demands a lot of resilience and determination.
Sometimes the best business ideas can fail, and what works for one business might not work for your business. Plus, it's important to have some kind of financial security, which can come in the form of a day job, as you dive into your brand new business venture.
If you think it's too difficult to work full-time while managing the business, you can always switch to a part-time job and use the extra time to grow your business while still maintaining a source of income.
With that being said, let's jump into the details of starting an online business.
How do I start an online business?
Here are some important steps to take into account when starting an online business.
1. Validate your idea with market research
The first task is to come up with online business ideas and identify your niche market. We recommend choosing something you're passionate about or something you think can solve your customers' problems. Once you've shortlisted some ideas, it's time to conduct a bit of market research to determine the idea's viability. Determine who your target audience is and why they'll want to buy your product or service. Research the market you want to break into to see if your product is in demand or not.
If your product is in demand, research your competition. If a high-demand product is already sold in the market by well-established competitors, it's wise to rethink your idea — unless, of course, you can offer a unique product that stands out. A great example is Dollar Shave Club. While there are plenty of razor brands out there, Dollar Shave Club makes buying razors easy through its subscription service while also maintaining an engaging brand voice.
2. Develop your product or service
Once you've researched the marketplace and have a product or service, it's time to decide whether you want to manufacture the product yourself or outsource it from a supplier. Whatever you choose to do, this step requires an analysis of the required assets and resources you already have and estimating startup costs based on the product's value.
3. Set up your business's finances
The introduction of new business models into the market has made it possible for entrepreneurs to start an online business with absolutely no money. For example, you can create a dropshipping business without developing a product or purchasing inventory, and can even attach an eCommerce store to it using platforms like Shopify or WooCommerce. Even if you decide to get into dropshipping, you still have to think about finances.
While starting a dropshipping business is cheap, the profit margins are low. If you're thinking about developing products, you'll need to estimate the cost of raw materials and the labor required to create the products. And if you're thinking of sourcing the product from another manufacturer, you'll have to analyze the product price and its potential profit margin when you sell it as a retailer.
It's also important to estimate how things will change as the business grows, along with determining startup costs. We recommend making your budget flexible enough to accommodate unforeseen expenses so your business can maintain operations despite a potential financial setback.
4. Find vendors and suppliers
Once you've made a financial feasibility plan for your business, it's time to find vendors and suppliers to source your product. If you plan to sell DIY items you create yourself, you don't have to worry about the supplier; however, you still need to source the raw materials required for the manufacturing process.
Also, take into account the time it takes you to manufacture a single item. As your order frequency increases, you might want to hire labor or partner with someone else to help you meet production.
Another option is to rid yourself of the manufacturing process and open an eCommerce store selling products manufactured by a wholesale supplier. When following this model, you should compare the profitability of your products with their costs; which include the price of the product you're buying, as well as its transit, inventory storage, shipping, and marketing costs. And to ensure you don't run out of inventory, it's important to have well-defined contracts signed with the suppliers.
But if you don't want to deal with inventory storage and order fulfillment, consider dropshipping in which all you have to do is market the product and make sales.
5. Build your website
Whether you're dropshipping, buying from a wholesaler, or manufacturing your product, you need a website to display, market, and sell your product. If you don't want to build a website, use platforms like Shopify, WooCommerce, and Etsy to quickly set up an online store.
If you're an expert web developer, build your website from scratch, for a more personalized brand experience, or check out website platforms that offer ready-made templates that let you create and customize your website using drag and drop technology. Popular choices include WordPress, Squarespace, and Wix.
10 business ideas you can start with ease
Not sure what type of business to start? Here are 10 of the easiest businesses you can start.
1. Start your own clothing line
Having your own clothing line seems like a big thing, but the good news is that it has been made easy by services like print-on-demand technology. These types of services let you create your designs and sell them on your eCommerce store. Et voilà, you have your clothing line without having to hire a team of designers or setting up your own printing process.
2. Sell your art online
There's nothing better than making money while doing what you love. Whether you're a photographer, painter, or musician, you can make money selling your art online. A good option is to explore freelance marketplaces, like Upwork, to offer music creation or editing services as a musician. The music niche is a profitable one as it's not as populated as other niches like creative writing and content marketing.
You can also use platforms like Etsy to sell your paintings or other handicrafts, and enjoy access to a huge worldwide audience. As a photographer, you can explore platforms that buy and sell stock photos or set up your website to sell digital photos as well as prints. Some photo selling platforms even handle the job of printing and packaging for you.
3. Become a freelance writer, designer, or developer
Do you think you have what it takes to write a great blog post or create a beautiful website? There are thousands of jobs on freelance platforms that you can get your hands on. To build online presence, businesses are always looking to increase their rankings on search engines like Google through search engine optimization (SEO).
SEO is a sub-niche within content writing that's in high demand and pays more than basic content writing. If you have any of the skills mentioned above or have a passion for them, you can polish your SEO chops using platforms like Skillshare and Coursera, turning those skills into a money-making resource.
4. Teach an online course
Do you have a skill that you can teach others? Channel your knowledge base to generate some income. One way to do this is to set up a website, create video walkthroughs of the skill you want to teach, and provide a fee for the course.
Ultimately, this becomes a source of passive income. If the process of creating your website seems too daunting, create a YouTube channel instead and teach the skills through videos; plus, you're more likely to get more viewership on YouTube than your website. Still, you'll only generate income once your video is watched enough times and your channel meets certain criteria. The key is to stay consistent.
5. Become a virtual assistant
Executives, entrepreneurs, and businesses hire virtual assistants to manage a number of activities related to both personal and professional tasks, and may vary from employer to employer. Some examples of typical virtual assistant duties include scheduling, arranging meetings, and workflow management. There are no startup costs involved in this; all you need is a working internet connection and basic skills like organization and team management.
6. Try your hand at being an influencer
Becoming an influencer is an enjoyable way to earn money. Like any other work, it requires a certain degree of skill and consistency, but you wouldn't feel like exploring other options if you like doing the job.
Use platforms like Instagram and TikTok to start before implementing other social media channels like Twitter and Facebook to grow your audiences. As an influencer, you can also build a website and drive traffic from your social media accounts to your site. Besides earning from your website, you'll also learn about influencer marketing and earn money and other benefits offered by different companies in exchange for promoting or reviewing their products and services.
7. Build apps and websites
Got some coding skills? Not everybody is good with tech, and there is a huge demand in the market for people who can take care of tech-related jobs. Work as a freelance web and app developer for others and earn money in exchange for your web and app development services, or come up with website and app ideas on your own and publish them yourself. This way, you sell your app as a product and make it a passive source of income.
8. Launch a podcast
Starting a podcast may require a little investment, like a good microphone and recording software, on your part. But the good news is that once you start one, you'll come across several monetization options that you can choose from based on your interest and abilities.
The next step is to select a podcast market niche and prepare content for it. After your content is ready, market it with low-budget Facebook and Instagram ads. Once you've gained an audience, your content may even be shared on social media by your followers.
9. Affiliate marketer
Consider becoming an Amazon affiliate. Affiliate marketing follows a business structure in which the marketer recommends a product or service by mentioning it on their blog or social media. For example, suppose you're an Amazon affiliate and use your blog to recommend an Amazon product by providing a link to readers. In this case, Amazon gives you a share of the profit if any sales are made from your link.
10. Startup advisor
Entrepreneurs are always looking for solid advice. If you have experience working with startups, market yourself as an advisor who meets with companies to provide sound (and paid) advice for growing their business. It's also a great way to network with other founders and investors who can introduce you to their networks.
Conclusion
While starting an online business is easier than ever before, getting it to grow can be challenging and time-consuming. But once your business is solidly in place, you'll enjoy the results of your hard work.
Did you recently start a business, or are you looking for help growing your business? Tools like ManyChat make it easy to connect with customers via SMS, email, and Messenger marketing to improve sales and increase customer retention.
To learn how ManyChat can help grow your business, click the button below to get started with a free trial.
The contents of this blog were independently prepared and are for informational purposes only. The opinions expressed are those of the author and do not necessarily reflect the views of ManyChat or any other party. Individual results may vary.