Benefits of Encouraging Reminders on Instagram Posts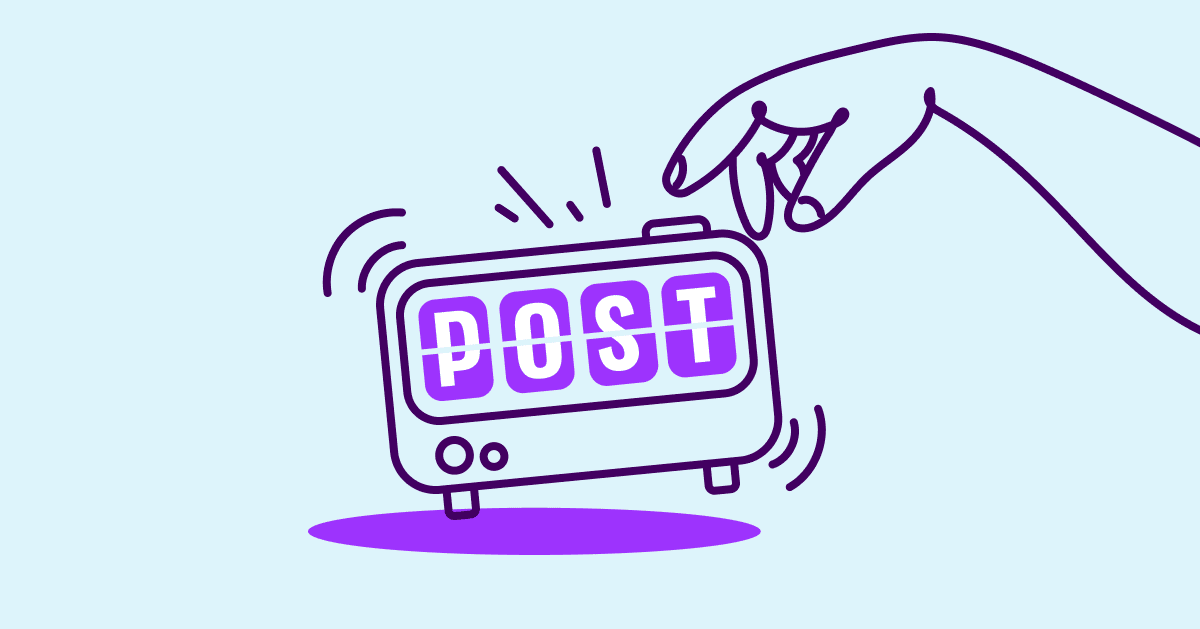 When preparing to launch a product or announce a big event, brands typically use Instagram as their go-to source of promotion. Now there's a new way to create anticipation for your brand's release.
Usually, brands create a posting schedule geared around creating a buzz for a new release or announcement. This could be a culmination of static posts, Stories, and videos to constantly remind followers of what's about to happen. Now there are not one, but two new features that allow for more encouragement when promoting a new release.
Let's explore what each one is when to use them and the benefits of employing these reminders on Instagram posts.
What is a reminder on Instagram?
Reminders on Instagram are a clever way to keep your followers' anticipation on edge for a new product release, debut, or launch. With traditional posts about hot topics or buzz-worthy news, the hype gets lost in the scroll pretty quickly. But with reminders, you can be confident that your upcoming event will stay in front mind with your audience.
Each of these reminders uses different notification types and timelines. You can use them both simultaneously or choose to separate them out.
What are the two ways to be reminded?
You now have two ways of actively reminding your audience of exciting events that your brand is hosting. The first is called "Add Reminder" and the second is called "Countdown sticker."
Details: Add a reminder
When adding a reminder, you create a static post, or a Story, and are able to add a reminder to it. People simply tap the bell in the bottom left corner to opt in to receive reminders. Here are the steps to create a reminder on your post:
Create a new post.
Under the new post, tap Add Reminder.
Input your event title.
Select your start time (and optional end time).
Finish your post and tap share.
Note: there are some things to be aware of with this reminder feature:
You can add reminders and product tags to the same post.
You can create additional posts with the same reminder.
You can edit or delete reminders.
You can't turn a post with a reminder into an ad.
You can't add a reminder to an existing post.
You can't create a reminder within an hour of the start time.
You can't create a reminder for more than three months out.
People that choose to opt into your reminder will receive three notifications:
One 24 hours before the event
One 15 minutes before the event
One at the time of the event
Details: Add a countdown sticker
Adding a countdown sticker is like adding an interactive timer to your Story post. By adding the sticker, your followers can get an alarm clock for your next event or product launch. Here's how to set one up:
Open the sticker tray in your Story.
Select the countdown timer.
Give your timer a name.
Add a countdown end date.
Add a countdown end time.
Tap Done at the top.
These are some things to keep in mind about the countdown timer:
You can view old countdowns.
You can create multiple countdowns.
You can delete a countdown.
You can share a countdown.
You can see who signed up for countdown reminders.
How to encourage reminders
Encouraging reminders can be tricky since there's no huge incentive for users to opt-in. But the best way to encourage those who are interested would be to make your announcement an incentive and add a CTA to your post or story.
Announcement incentive. Although you can't really give an incentive just to add a reminder, you can make the release or announcement an incentive itself. For example, the image below shows a webinar that adds a $200-off incentive for the first 10 people who sign up.
Add a CTA. With reminders being a fairly new tool, it would be wise to tell people within your post that you want them to set a reminder. Just a simple CTA like "Don't forget to set a reminder to get the news on our new product first."
Benefits of encouraging reminders
Encouraging reminders can yield tremendous results for your business by getting more eyes on your brand for your event. Whether your goal is to increase followers or increase sales, reminders can be that little nudge to help get you there. Just remember to:
Share your reminders in Stories
Start promoting your event far in advance
Reuse event reminders
5 ways to use Instagram reminders
Instagram reminders can be used to promote more than just one event. Here are five ways to consider using Instagram reminders for your business.
Product launches. Are you about to drop a new product in the coming months? Don't wait until one week out to make the announcement. Start using teasers to build anticipation. Add a reminder to your teaser to help your followers to stay in the know.
Giveaways. Thinking of doing a promotional giveaway to build brand awareness and engagement? Tack on a reminder so no one misses out. To really push the envelope, add a limit to create urgency. For example: "Only the first 20 people get an exclusive freebie."
Sales. Are you planning a holiday sale? These are great, but usually, there are tons of brands doing them and you can get lost in the crowd. A reminder puts you at the forefront.
Restocks. In small businesses, many times products are made in limited quantities to avoid overproduction and save on space and materials costs. Use this as a marketing tool to keep your audience in the know about restock dates.
Content releases. Are you releasing a much-anticipated video series or tutorial that you want to drive traffic to? Use reminder posts to remind followers as soon as it goes live.
The contents of this blog were independently prepared and are for informational purposes only. The opinions expressed are those of the author and do not necessarily reflect the views of ManyChat or any other party. Individual results may vary.