12 Best Thanksgiving Marketing Ideas for Chat Marketers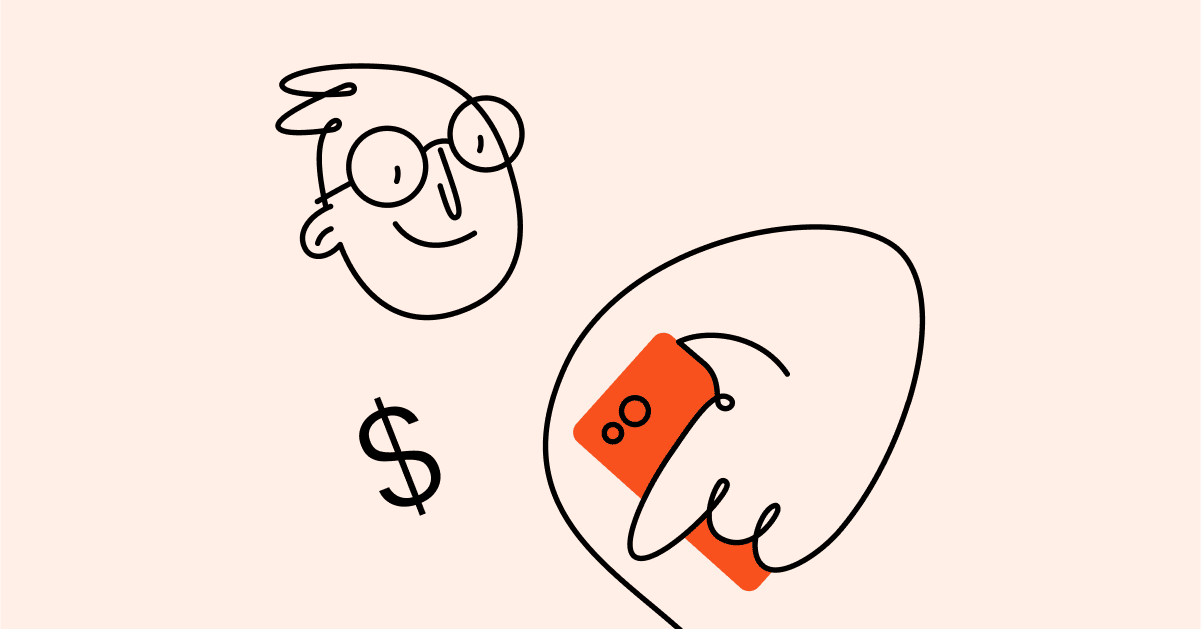 Thanksgiving: Should you run separate campaigns or gobble it together with the rest of your upcoming holiday deals?
The truth is, Thanksgiving is just as big of a spending day as other winter holidays. In 2020, online sales for Thanksgiving Day totaled $5.1 billion, according to research by Adobe Analytics — a 21.5% increase in sales from the previous year.
The same research also revealed that smartphones and tablets were strong for conversions. Adobe said $25.5 billion was spent via smartphone in November, up 48% over 2019.
It's clear that bargain hunters are ready to shop. So how can you get a piece of the pie? Here are seven Thanksgiving marketing ideas to take advantage of to boost sales this season.
12 best Thanksgiving marketing ideas to increase sales
Let's look at a few different channels you can run Thanksgiving campaigns on this year:
Instagram
Instagram has over 1 billion users that spend an average of 53 minutes per day on the social channel. It's also a platform for product discovery, with 80% of users saying Instagram helps them decide whether to buy a product or service. Knowing this, you should definitely create a solid Instagram marketing plan for this upcoming Thanksgiving.
Check out the following ideas you can replicate to get more leads and sales.
Create Conversation Starters for new followers
The Thanksgiving season may bring an increase in traffic to your Instagram profile. People could end up messaging your profile with questions about products, shipping, and order updates, or requesting customer support.
Your best bet to manage the increase in messages is to set up Conversation Starters in Instagram Automation by ManyChat.
Conversation Starters are pre-filled buttons displayed to visitors who message your account for the first time. When buttons are tapped, customers begin a conversation with your business about the topic.
Businesses often turn common questions into a Conversation Starter such as, "Need help with a purchase?" or "Do you offer free shipping?"
The contact then engages with your brand through a predetermine automated conversation with your bot. These automated messages give people sought-after information quickly and easily, and can lead to more sales for your business.
Watch the following two-minute video to learn how to set up Conversation Starters in your bot.
Setup seasonal keywords
If you're not taking advantage of keyword automation in your ManyChat bot, now's a great time to start.
Keywords help keep the conversation moving with shoppers, and help your bot understand when people ask it questions outside of the flow you've built.
When choosing keywords, think about what people will likely ask your bot around the holiday season:
What are your shipping times?
How can I return my order?
What are your latest deals?
How do I apply a promo code?
Another way to use keywords is to trigger Live Chat and notify a support person on your team. Once support receives a notification, they can enter a conversation with the shopper and help them with any problems, questions, or concerns they have.
Run an Instagram giveaway campaign with Story Mention Triggers
Story Mention Triggers let you reply to people who mention your brand in a Story. You could send a "Thanks for mentioning me!" note or start a conversation with someone through automation or Live Chat.
Shoppers are so bombarded with ads during the Thanksgiving season, so surprise followers with a short, thankful message in their inbox using the Story Mentions Trigger.
One fashion retailer, Roma by Rochi, saw a 741% lift in engagement and an 83% increase in reach while using Story Mentions Triggers during a giveaway campaign.
To get the same results, run a Thanksgiving giveaway campaign and have followers tag you in a Story with their recent purchase. In your follow-up message, send them a participation coupon, ask them to join a loyalty program, or answer any product questions.
Qualify leads and send them to a website
One challenge retailers face is getting social media leads to their websites to purchase — an even more challenging task during the chaos of the holiday shopping season. Shoppers can easily be distracted by competitors' ads or content even if they seem to like your brand.
One way chat marketers are overcoming this is by qualifying leads inside Instagram Messenger before sending customers to their website or Instagram shop. Instagram Messenger is a more personal experience with fewer distractions.
Here's how to do it:
Publish your Thanksgiving content. Create holiday-focused Reels, run Instagram Lives, and post the same content you're already creating.
Use Instagram Automation to manage conversations. As people interact with your page, use a number of tools like Comments Growth Tool or Story Mentions Trigger to usher people into an Instagram Messenger conversation. And since it's mostly automated, you and your team can focus on other Thanksgiving campaigns and save time.
Ask qualifying questions. The questions you ask people depend on your business. If you're a beauty retailer, perhaps you run a "Find Your Fragrance" quiz to help people find the best products in your store.
Send to checkout. Once a lead is qualified, send them from Messenger to your website or Instagram shop to purchase.
There's no doubt your business will benefit from an Instagram funnel this season since it's one of the best ways to find new customers, engage with them, and encourage sales.
Learn more: How to Build an Instagram Sales Funnel in 2021
Run Story ads
Over 500 million people use Instagram Stories daily. It's become one of the best ways to interact with potential customers through both ads and organic means.
More than half of people surveyed by Facebook say they purchase more products after watching Instagram Stories, making this feature a smart marketing tactic for your upcoming Thanksgiving campaigns.
Use Instagram Story ads to:
Promote a flash sale.
Spread the word about an upcoming event.
Run a list building campaign.
Do a product drop.
Setting up Instagram Story Ads is easy! Learn how to set them up with ManyChat below.
Remember to choose a campaign objective that matches your ad goal. For example, if you're promoting a flash sale, you'll want to run a Catalog sales or Conversion campaign. (Pro tip: Target high-value Custom Audiences based on your ManyChat CRM data or target lookalikes with a 4% and up similarity to find relevant customers.)
Messenger
Messenger by Facebook is the most popular messaging app in the United States, with over 130 million users. This makes it another great channel to promote Thanksgiving campaigns on. Plus, you can build them inside ManyChat alongside your Instagram campaigns.
Let's look at a few ideas you can take advantage of this year.
Build a Messenger-based gift guide
The NRF found that consumers spent about $998 on gifts in the 2020 holiday season, and most shopping was done online. Assuming shoppers continue the online shopping trend, they'll likely need help finding gifts for their friends and loved ones.
Create curated lists or gift guides to help shoppers get in the holiday spirit and make the shopping experience a little less hectic.
Gift guides are common Thanksgiving marketing campaigns, and they can get potential shoppers interested in your products, or at least be more inclined to check out what you're selling. Guides allow online retailers to offer products based on a shopper's needs, like budget and gift recipients' preferences.
There are a few key benefits to creating a gift guide in your ManyChat bot:
Make customers feel confident they are buying the right gift.
Increase average order value and make more sales.
Setup is easy in Flow Builder.
Need a little inspiration? Watch this gift guide video to help you build your gift list.
*Note: Even though this video was made for Father's Day, you can still use the same build for any holiday gift guide.
With a conversational gift guide, create a personalized experience for shoppers that makes it easy for them to find the best gifts by chatting with you in Messenger.
Offer gifts to your best customers
Thanksgiving is a holiday for sharing and giving, so why not share some love with your best customers by giving them a special gift, which could be a special promotion, product giveaway, or a contest.
Focus on a few different high-value segments and create promotions specifically for those audiences, such as:
Customers with a customer lifetime value over $1,000.
Customers who spent $500 or more in your store during the last holiday season.
Customers who bought a specific product, so you can cross-sell a related product.
Customers who've left you good reviews in your bot or online.
Since these customers likely have a strong behavioral profile, you can offer relevant cross-sell opportunities and recover abandoned carts at a lower cost.
If you haven't started yet, begin building these high-value audiences in ManyChat by creating Customer Segments.
These segments make it easier to thank your customers come Thanksgiving. And a personalized promotion is always a smart way to kick-off sales and boost profits during the season.
Re-market to existing subscribers with sponsored messages
Facebook sponsored messages are messages that you pay to send to everyone who's ever messaged your Business Page through your Messenger bot or Live Chat. Use sponsored messages during the Thanksgiving holiday to reach an engaged target audience at a lower price.
"One thousand percent use sponsored messages during the holiday season," explains Lauren Petrullo, founder of Mongoose Media. "It's the most expensive time of the year for Facebook ads. The auction pressure is ridiculous. I cannot emphasize this more that speaking to your audience will be the cheapest through sponsored messages."
Sponsored messages are also a great option for Thanksgiving promotions because they are easy to personalize, and reopen the 24-hour messaging window for organic communication in Messenger.
For more tips and tricks on using sponsored messages in your Thanksgiving marketing strategy, read this Brief Guide to Facebook Sponsored Messages.
SMS
Run a Thanksgiving holiday challenge
A fun and festive seasonal campaign you could run this Thanksgiving is a seven-day SMS campaign. Whether you call it a challenge or something else, make sure to provide a real solution to a real problem people have during the holidays.
For example, if you sell fitness apparel, run a 14-day workout challenge to keep people motivated over the Thanksgiving holiday.
Another idea is to help people relax and take some time for themselves. For instance, you could text daily reminders to meditate, do yoga, go for a walk, make a cool cocktail or dish — whatever closely ties in with your brand.
Don't be afraid to add a little humor to your campaign too. If your campaign is relatable, people are more likely to respond to it and enjoy the interaction with your brand.
For more on how to set up this type of challenge, read How to Create a Free 7-Day SMS Challenge.
Flash sales via SMS
Flash sales are an easy way to drive revenue for your Thanksgiving campaigns. On average, they lift transaction rates by 35% and can help clear out older inventory. The goal is to create urgency and compel impulse shoppers to buy.
Cut through the noise this season by texting your customers rather than sending an email. Build your SMS list ahead of time so you have a database of potential customers to contact.
Make texts eye-catching and provide clear value; and add images and emojis to an SMS message in ManyChat's Flow Builder to make them more appealing.
Omnichannel
Run a donation campaign benefitting a local charity
A donation or fundraiser campaign is another type of Thanksgiving marketing idea that can help you build customer relationships. It feels authentic and reminds people that your business shares similar values.
If you're an eCommerce store, support organizations that provide food and housing to families in need. If you have a brick-and-mortar, team up with local food drives, foundations, or volunteer organizations that focus on helping your community in some way.
Some Thanksgiving fundraising campaign ideas you could try are to:
Give a percentage of store profits to an organization.
Sell products created by the organization and give 100% profit of the sale profits back to the group.
Find a sponsor and set up a matching gift drive.
Create "online giving days" and encourage customers to donate during specific time periods.
Setup a cash back for donations model where customers can earn points or cash if they donate.
To promote your fundraiser campaign, you can use a variety of different techniques.
Run Facebook ads or Instagram Stories ads to reach more people and gain interest in your campaign.
Send a promotional message to your SMS subscriber list.
Launch an email marketing campaign.
Publish a series of posts on your social media profiles.
Build a transactional flow and promote the campaign in your welcome message or main menu in Messenger.
If you're not sure which charities or organizations to donate to, ask your customers which organizations they'd like to support this Thanksgiving season.
Launch an early Black Friday, Cyber Monday sale event
When's the last time you had a relaxing holiday season? You know, the kind where you don't have to shop for Thanksgiving meal ingredients, decorations, holiday gifts, clothing, etc.
Your customers also have a lot going on in November, and will likely be bombarded with messages from other brands this time of year.
When you launch an early Black Friday, Cyber Monday sale event, you can help customers get all their shopping done early and offer different deals and discounts, such as:
Limited-time offers.
Daily deals.
Mystery offers.
Subscriber specials.
Clearance sales.
Flash sales.
Buy one, get one (BOGO).
Feel free to throw in any extra prizes or giveaways to encourage people to share the deal with their friends and family, and get a jumpstart on the holiday season.
For more inspiration on marketing through the winter holidays, check out this article on Black Friday Marketing ideas to reach more customers and drive sales.
Getting the most from your Thanksgiving marketing efforts
The more value you can give customers, and the more you communicate with them on their terms, the more likely they are to support your business and buy from your online store.
Thanksgiving marketing is about sharing and caring for your customers. Meet your shoppers on the channel they are most likely using, add humor and empathy, and help solve their problem so they can have a relaxing holiday season — and turn to you for their shopping needs.
Get more customers and drive sales this Thanksgiving season with ManyChat Pro. Upgrade today.
O conteúdo deste blog foi preparado de forma independente e destina-se apenas a fins informativos. As opiniões expressas são de responsabilidade do autor e não refletem necessariamente a posição do ManyChat ou de qualquer outra parte. Os resultados individuais podem variar.